Surprised by these 5? The stories behind a quintet of unexpected Oscar nominees
I knew "Three Billboards Outside Ebbing, Missouri" would earn nominations for its three stars and that voters would make way for Meryl Streep for a record-extending 21st time.
But there were some Oscar nominations announced Tuesday that had me doing a double take, often with genuine joy. What happened? How did they pull it off? Let's look at the stories behind five of the year's more surprising nominees.
Picture: "Phantom Thread"
Paul Thomas Anderson's strange, spellbinding love story began screening Thanksgiving weekend at the Aero Theatre in Santa Monica and Laemmle's Ahrya Fine Arts Theatre, sporting glorious 35 mm prints. The film ran at both locations for a week, and Academy of Motion Picture Arts and Sciences members, as well as those belonging to various guilds, packed the joints. The screenings felt like can't-miss events.
Even so, that Thanksgiving weekend arrival gave members of the producers and actors guilds little time to see the movie in great enough numbers to find favor outside of Daniel Day-Lewis' near-automatic nomination.
But Oscar balloting didn't begin until Jan. 5 and, over the holidays, academy members turned out in huge numbers to see the movie. An awards consultant working on the film estimates that around 1,000 Oscar voters watched "Phantom Thread" in a theater, many turning out multiple times.
If Oscar strategists' first mandate is to get academy members in theaters, the next is to gently persuade them to rank the movie first on their ballots. The Oscars' preferential balloting system rewards passion, and "Phantom Thread's" fans swooned for the film, obsessing over its fashion, its music, its characters' breakfast manners and the alluring mystery of the romance between Day-Lewis' prickly couturier and the woman (Vicky Krieps) who becomes his mistress and muse. (A nomination for Krieps, adding to the movie's total haul of six, would have made the day complete.)
The film's distributor, Focus Features, didn't hesitate to spend money, either. That kind of confidence can be persuasive, particularly when you have a film as strong as "Phantom Thread."
Director: Paul Thomas Anderson, "Phantom Thread"
Writers branch members have given Anderson four Oscar nominations over the years ("Boogie Nights," "Magnolia," "There Will Be Blood" and "Inherent Vice"), but their colleagues in the directors branch have been stingier, rewarding him only for "There Will Be Blood."
That doesn't square though with the reverence accorded Anderson by filmmakers. After "Moonlight" director Barry Jenkins caught "Phantom Thread," he took to Twitter, calling it "exquisite, an unfiltered work; a sublime object. Object in the sense that, when viewed from different angles, in varying moods, it reveals more and more of itself, other emotions and, for a film overrun with aesthetic objects, deepened ideas."
And that was just the first of a four-tweet thread, a skein that ended with the rolling-on-the-floor-laughing emoji. Anderson has that effect on people. His movies are often strange and puzzling, casting a spell and holding secrets. They linger in the mind.
Anderson doesn't relish promoting his films. But, in the absence of Day-Lewis, a man even more resistant to public appearances, Anderson attended a fair number of screening events and participated in a couple of delightful Q&A sessions on Reddit and Twitter that briefly made the Internet a less horrible place to hang out. An Oscar nomination for his efforts provided a justified reward.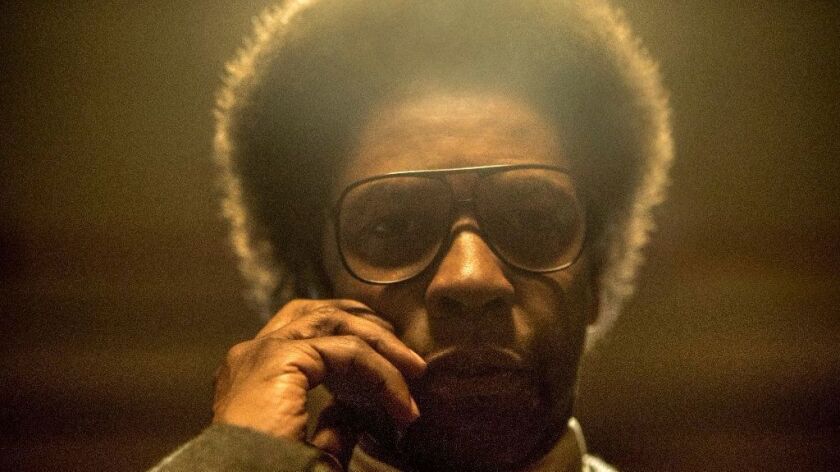 Lead actor: Denzel Washington, "Roman J. Israel, Esq."
"Roman J. Israel, Esq." premiered at the Toronto International Film Festival in September. The screening did not go well, so much so that Washington and writer-director Dan Gilroy reworked the character-based legal drama, cutting 12 minutes, shuffling scenes around, in an effort to make it a leaner, more precise piece of storytelling.
Some critics responded, but even those frustrated by the film's tonal shifts found room to praise Washington's work as the socially inept, idealistic title character. The movie bombed commercially though, grossing $12 million, and most Oscar pundits figured Washington would be forgotten.
But they underestimated his standing within the academy's actors branch, whose members have now nominated him eight times. That ties him with Marlon Brando, Jack Lemmon, Al Pacino, Geraldine Page and Peter O'Toole. That's good company, putting him close to Streep's status as an awards season perennial when he opts for prestige-tinged projects.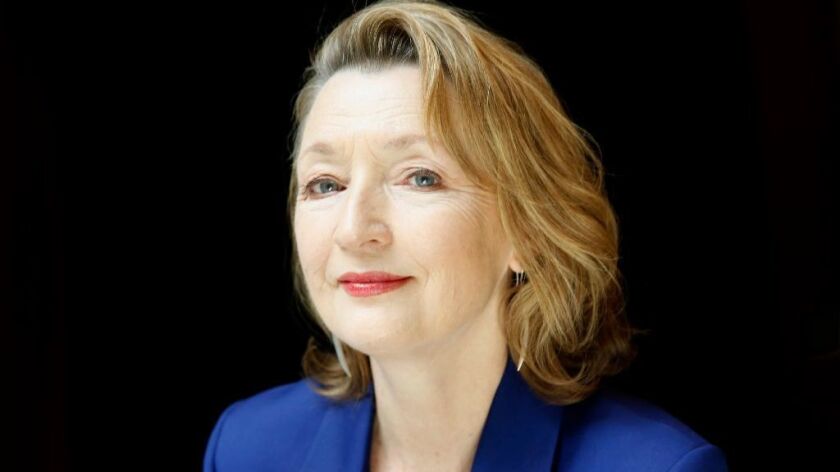 Supporting actress: Lesley Manville, "Phantom Thread"
Manville's British Film Academy nomination earlier this month signaled she might find some love on this side of the Atlantic too. Playing Day-Lewis' sister, business partner and confidante, Manville exuded a commanding strength, not to mention a divine air of disinterest that launched a host of GIFs on social media. What was I thinking when I underrated the Oscar chances of this woman?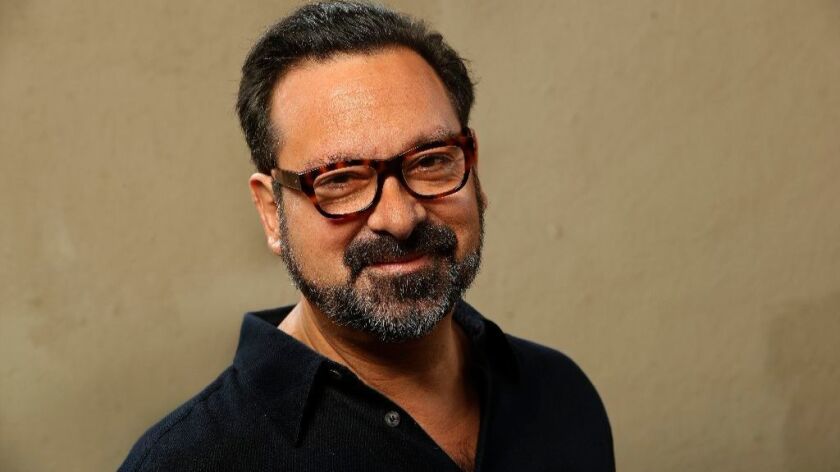 Adapted screenplay: Scott Frank & James Mangold and Michael Green, "Logan"
One other awards season maxim: Mail the for-your-consideration DVD screener out as soon as possible. Academy members received "Logan" in mid-September, giving writers branch members plenty of time to watch the critically acclaimed, R-rated superhero drama. "Logan" ended up becoming the first comic book adaptation to earn a writing nomination, making Hugh Jackman's Wolverine swan song all the sweeter.
Twitter: @glennwhipp
---
From the Emmys to the Oscars.
Get our revamped Envelope newsletter, sent twice a week, for exclusive awards season coverage, behind-the-scenes insights and columnist Glenn Whipp's commentary.
You may occasionally receive promotional content from the Los Angeles Times.