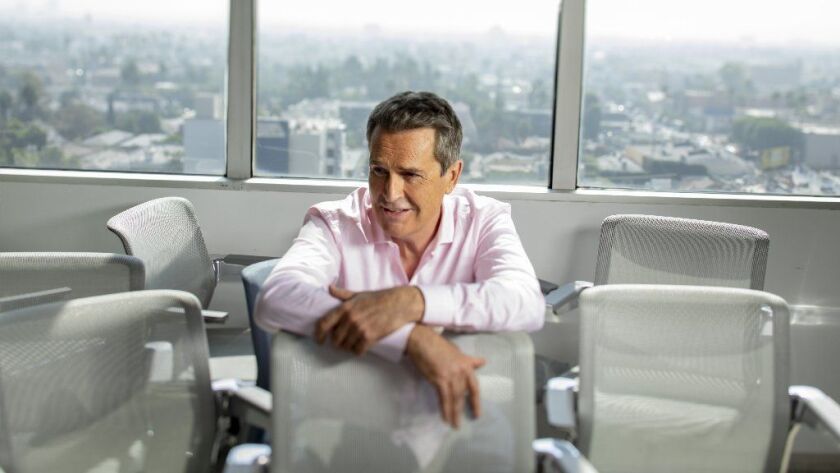 Famed Irish author and wit Oscar Wilde has been portrayed multiple times on screen but never during his final years lived in exile in Europe after a two-year British prison sentence for sodomy and gross indecency. That is until English actor Rupert Everett — famous for his own wit, intellect and writing — decided to portray those years in "The Happy Prince." Not only does Everett star in the film as Wilde, he also wrote and directed it. Oh, and he speaks fluent French as Wilde.
What do you find most interesting about Oscar Wilde?
The "portrait" of him in Paris in 1898, 1899, 1900 as the first openly homosexual male in modern history, actually ever. The public would be able to look across the boulevard and recognize that he was a homosexual. This had never happened before. No one even knew what a homosexual was, and he's like Christ really — he crucified himself for immortality and remains relevant in some strange way. His is still the most-visited tomb in Paris' Père Lachaise cemetery — ahead of Jim Morrison, ahead of everyone else [including fellow writers Proust, Balzac and Molière].
Were you surprised that the film's financing was contingent on the casting of your old friend and co-star from 1984's "Another Country," Colin Firth?
No. That's life, isn't it, especially since he became so successful. How great of him to stick with the film once he discovered it too, because I'm not his family.
You didn't originally plan to direct. How did that happen?
It took 2 ½ years to get nos from seven or eight directors. Then I thought, "… it. I'm going to make it myself," which I probably had to do anyway. I knew what I wanted it to be, and I wouldn't have been able to tell anyone else how to make it. I had a lovely time and loved working with me because I had an insight into my own brain.
You also played Wilde on stage in David Hare>'s "The Judas Kiss," earning a 2013 Olivier Award nomination [Britain's Tony Award equivalent]. How did playing the role on stage inform the film role?
I made the "body" and look of him during "The Judas Kiss" — the walk, the talking, everything. Without it, I'm sure I would never have had the confidence in myself as the actor going forward because I didn't really need to even change gear from directing to acting it.
Your script includes many of Wilde's most famous lines. Did you include any of your favorites even if they didn't fit the timeline?
All the lines of his I loved I put in, like: "Why does one run towards ruin?" It's such an interesting idea; this whole idea of self-destruction is fascinating.
Any signs that he was appreciative of your efforts?
A lot yes. The lady who lives in his apartment in Naples invited me over one night and played Ravel's Piano Concerto as I looked out the window at [Mount] Vesuvius, the full moon and the water. Oscar was there. And one day when my film was going bad, I was in Zurich and went to [Irish author] James Joyce's grave. I also felt these waves of affection or support coming to me from him.
What about the parallels between your own story — as an out gay actor who was the toast of Hollywood for a time — and Oscar's?
Let's just say I slipped in through the green baize door, by mistake to be quite honest, with "My Best Friend's Wedding" [1997, as Julia Roberts' gay best friend]. A freak hurricane happened for me, and I was quite successful. But I was successful exclusively as the gay best friend, and it was pretty difficult to get beyond it. David Cronenberg offered me "Basic Instinct 2" with Sharon Stone. Sharon wanted me, but the studio went insane. That happened to me two or three times when I got close to a straight part, so I knew really that the game was up. Then all the straights realized, "Ooh, gay roles are great!," and started rushing past with their wigs, while the queen is left sitting there.
There's a line in "The Happy Prince": "The living always think that gold can make them happy." What makes you happy?
At the moment I love sitting in my [L.A.] hotel room, looking out the window. But my new favorite thing is walking in Hollywood and West Hollywood. You feel so fabulously alone and exclusive because no one else is doing it.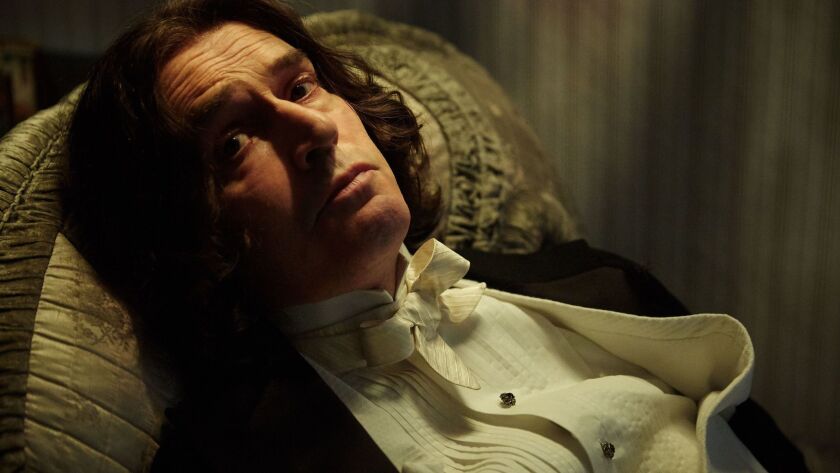 ---