For his soft-spoken veteran in 'Last Flag Flying,' Steve Carell looked no further than his father
He used to be funny for a living, but in 2014 Steve Carell got serious. First, he picked up an Oscar nomination for portraying a homicidal wrestling coach in "Foxcatcher." Then, the 55-year-old actor played tormented Wall Street hedge fund manager Mark Baum in "The Big Short." This fall, Carell continues his dramatic streak as a grieving father in the Vietnam vet drama "Last Flag Flying." And next year, he'll appear as Donald Rumsfeld to Christian Bale's Dick Cheney for director Adam McKay.
Folding in his bittersweet clown turn in this year's "Battle of the Sexes" as tennis blowhard Bobby Riggs, Carell has produced a remarkable gallery of damaged characters, all the more impressive given his mid-career pivot from comedy to drama. What's his process for bringing these wounded souls to life? "I don't even know if I have a process," says Carell, speaking by phone from a Beverly Hills hotel. "You try things. Sometimes they work and sometimes they don't. For me -- and I hate to sound too actor-y or anything -- it's really just about trying to find some kind of truth for the character. Some kind of nugget."
In the case of "Last Flag Flying," co-starring Bryan Cranston and Laurence Fishburne, Carell built his soft-spoken "Doc" character around the nugget of truth residing in the demeanor and memories of his own 92-year-old father. "I did not serve in the military but my dad, who's 92, fought in World War II," says Carell. "A lot of 'Doc' came out of me talking to him. I remember going through his drawer when I was a kid and seeing these medals but I didn't really know what they meant. Like a lot of guys from that generation, my dad's pretty stoic, so Doc doesn't really talk that much. He does a lot of listening."
"Last Flag Flying" director Richard Linklater marveled at Carell's immersion in the character. "Some actors try to throw additives into what they're doing but Steve was more subtractive. In rehearsals, he'd say, 'If I'm really feeling this grief, I don't know if Doc would say all this stuff here.' Steve has the gift that some actors naturally possess, where you can just look at him and know there's more behind his eyes than what he's showing you. It's a beautiful little dance that he pulls off."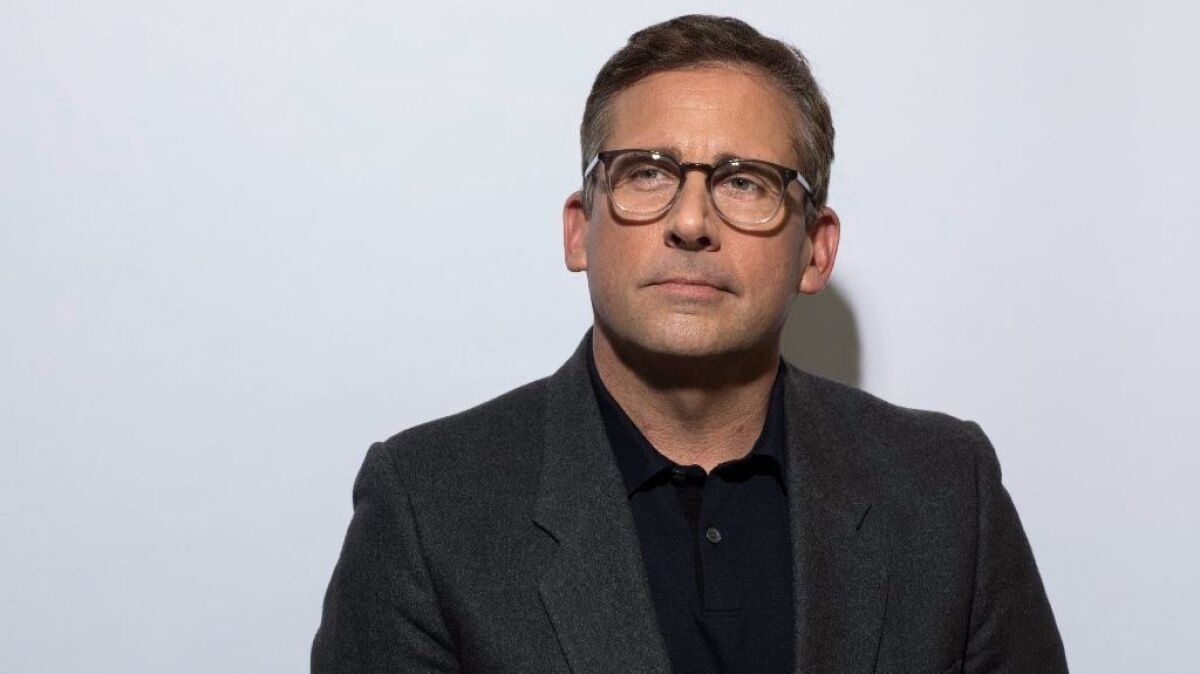 WATCH: Video Q&A's from this season's hottest contenders »
Before delivering his muted "Last Flag Flying" performance, Carell went to the other extreme as loud-mouth tennis provocateur Bobby Riggs in "Battle of the Sexes." Contrary to popular opinion, Carell says, "I didn't see Bobby Riggs as a buffoon. I saw him as this very smart guy who was good at emotionally manipulating people. I was 11 years old when I saw the match on TV and even then, I knew it was a put-on."
Studying a "60 Minutes" interview with Riggs, Carell picked up on cues that less perceptive performers might have missed. "Bobby was going on and on as usual, but underneath all that bravado I felt like there was also this yearning quality, which I found really interesting."
Carell first startled moviegoers with his dramatic prowess when he probed the creepy recesses of a delusional psychopath in "Foxcatcher." After all, his comedy credentials encompassed stage (Chicago's Second City), TV ("The Daily Show," "The Office") and movies ("Anchorman: The Legend of Ron Burgundy," "The Forty-Year-Old Virgin"). But unlike Jim Carrey, Adam Sandler, Ray Romano and the handful of other stars who successfully go "dark" from time to time, Carell never performed stand-up and does not consider himself a comedian. He says, "In college I did Shakespeare and even at Second City, I would do plays at theater companies around town. I never thought of myself as just a comedic actor."
From Carell's perspective, tragedy and comedy, and the spaces in between, all draw from the same well. "That guy in 'The Forty-Year-Old Virgin' doesn't know he's in a comedy," Carell says. "Those are real problems he's got. Comedies are always going to be funnier when they have some connection to reality, and the same thing with drama. It's going to be more dramatic when it feels more real."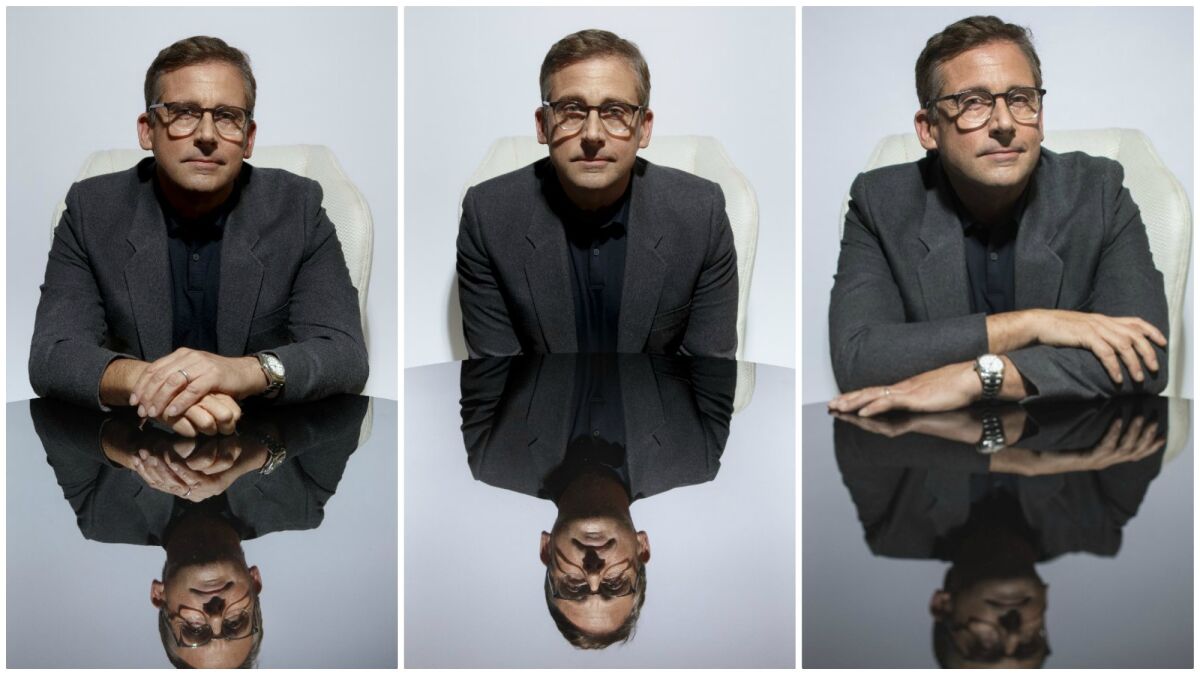 Get our L.A. Goes Out newsletter, with the week's best events, to help you explore and experience our city.
You may occasionally receive promotional content from the Los Angeles Times.