'Atlanta's' second season digs a little deeper, taking Brian Tyree Henry along for an emotional ride
Whether on the small screen ("Atlanta"), big screen ("Hotel Artemis") or on the Broadway stage ("Lobby Hero") — chances are high that you've seen Brian Tyree Henry in at least one project this year.
But it's his breakout turn as rising rapper Alfred "Paper Boi" Miles in FX's "Atlanta" that had viewers coming back week after week when the 11-episode second season had its run early this year.
Henry stopped by The Times for a video interview about the personal journey his character went on this season — most notably in the standout "Woods" episode that explored Paper Boi's depressive state on the anniversary of his mother's death. Here are excerpts from the conversation.
WATCH: Video Q&A's from this season's hottest contenders »
You and Alfred are in somewhat parallel tracks a lot this season with what you're going through in your careers and in your personal life. Did it help you process things for yourself?
It had been a year and a lot of things had happened in between that for all of us, especially me. I had to deal with the loss of my mother at the end of the first season. And what I will say is our community at "Atlanta" was really unbelievable in the way they surrounded me and really took care of me. Because even though this season was darker and a little bit colder, a little bit grittier, the care was absolutely there.
And so when it came around time for us to do the episode "Woods," which Stefani Robinson — who was like my soul mate — so beautifully wrote, I was terrified. I looked at [director Hiro Murai] and I was, like, "Is there an episode with my mom in it?" And he was, like, "Yeah there is." But that's what I love about our show. It allows us to go and I don't even want to just use the word 'play' because that seems a little pedestrian, but it allows us to really explore and delve as deep as we can and expose ourselves where you don't have to be ashamed of what you're feeling.
Being in the woods was terrifying. And it was really, really dark. But it was therapeutic in its own way. It really did help me heal.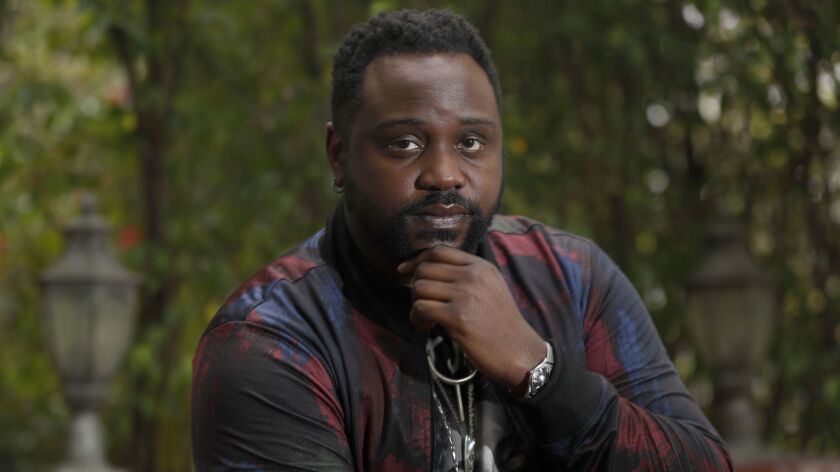 What was it like filming that episode? Because it's so surreal and —
I just remember when it came to the mugging part, I was, like, OK well if it's going to go down, it's gotta go down. [Alfred] has to be hurt. He has to know that his life is really going to end right here. What was so fun was the collaboration with Hiro. As the night goes on, there was a point that I was supposed to have a lighter walking through the woods. And I just looked at him and I was, like, "No. I think that he should be really lost in the darkness and the wound's getting a little deeper and getting a little bigger … just being so exhausted and no one to call for." He's been stripped of everything. It was terrifying.
You want to push Alfred to that limit to really figure out [is he] going to stay in these woods as Alfred? Or [is he] going to leave and accept being Paper Boi because once he's back out there, no one's going to care that he got mugged. I just remember when we were filming the scene at the gas station where I finally come out of the trees, I was really sobbing — what you hear was really me.
In the Season 2 finale we get to see what Alfred was like as a kid. How was that?
I mean of course Alfred's in ROTC. Of course his uniform is unkempt. Of course he's stealing. Of course he talks his way out of anything. And of course he's saving Earn's back again. But that episode was very interesting and incredible because it kind of took us all back there, I think, to how junior high was that way and how labels meant so many things and how everyone was trying to clown each other and make you feel this way that you have or you don't.
But what I loved about it was just watching how we all have insecurities no matter what except Alfred, apparently, because he just did not give a damn about anybody. One of my favorite lines is. "Racism — not everybody's going to like me."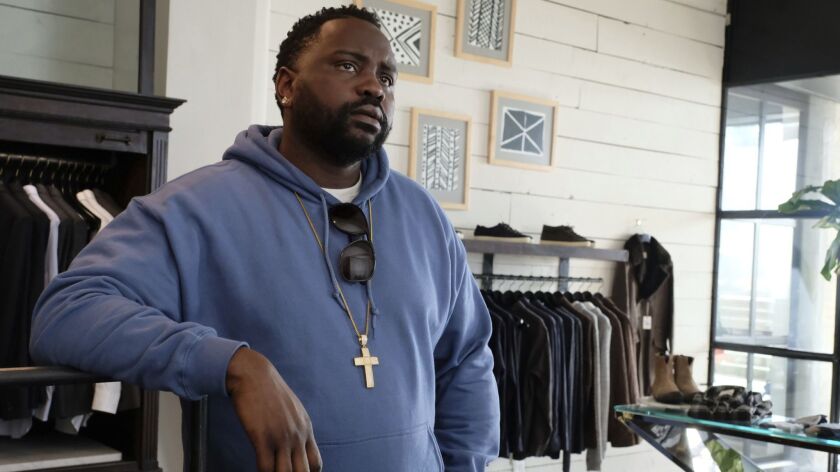 ---
From the Oscars to the Emmys.
Get the Envelope newsletter for exclusive awards season coverage, behind-the-scenes stories from the Envelope podcast and columnist Glenn Whipp's must-read analysis.
You may occasionally receive promotional content from the Los Angeles Times.