Is Christina Applegate's 'Dead to Me' a comedy, drama or mystery? Yes.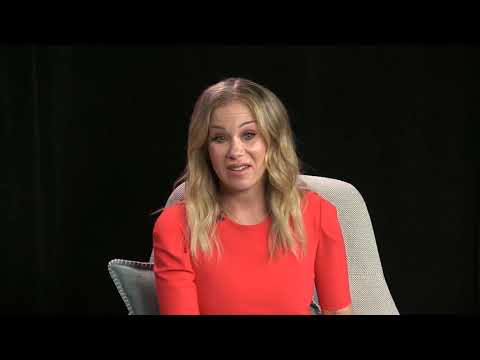 Christina Applegate discusses her role on "Dead to Me."
One of the bounties of the current golden age of TV has been the blurring of genre boundaries, affording more complex life to the likes of Netflix's "Dead to Me." The show is a comedy, a serious drama and a mystery, and achieves each of those things with aplomb. It confronts grief, betrayal and guilt, while enjoying the easy humor of a great friendship and the edgier laughs that come from extreme behavior.
"Yes, nothing is what it seems, but it's more a story about grief, and the messiness of coping with grief, and that neither one of them are doing it all that well, and they're drowning. And they find each other," says star Christina Applegate of the show's central relationship between her character and Linda Cardellini's. "Through all of it, it's also about female relationships, and it's also a mystery and it's a comedy and it's a tragedy and it's everything wrapped up into one kind of crazy package."
Applegate has called "Dead to Me" a "traumedy," elaborating in an Emmy Contenders chat at the Los Angeles Times video studio: "If you say it's like a dramedy, it's not — it's trauma. These people are going through trauma."
WATCH: 2019 Emmy Contenders video chats »
"Dead to Me" follows acerbic Jen (Applegate), a successful real estate agent coping with the recent unexpected death of her husband. In a grief group, she meets Judy (Cardellini), a positive-thinking artist who, despite being so different in temperament from Jen, becomes her closest friend. However, secrets bubble under the surface in the multilayered show, constantly upsetting the balance.
"A lot of times what ended up happening wasn't what was written … she broke my heart," says Applegate of playing Jen. "I really loved the idea of this really broken woman who's the co-lead of something, who doesn't have a lot of likable qualities to her, but to try to find her heart. And I think we find it, throughout."
Applegate brought her own experience as a breast-cancer survivor into the show, suggesting Jen go through a similar situation — with devastating impact. Show creator Liz Feldman once told her "Jen is basically you."
The actress laughed when asked to clarify that and said she and the character are both "foul-mouthed. Dark … there's a lot of me in Jen. All the grief and loss and pain … I've gone through so much … I related her to that. It wasn't a stressful thing; I kind of eased into her skin.
"I'm not mean like that. I don't rage out on people."
Despite the show's intriguing twists and well-realized supporting characters, its heart is unquestionably the close relationship of Jen and Judy.
"We love doing those scenes [together] because … we also didn't have to cry and we could talk about nonsense and be funny and also … at the end of the scene, improv, because they were very loose about what we did," says Applegate. "There's probably about 10 minutes of [unused] footage of the scene of us smoking pot on the beach, of us just improvving two stoned people.
"Those were really fun scenes to shoot because we could just go, like … " she exhales happily. "Just hang out and be friends."
That Jen is so guarded and sometimes angry makes the friendship ultimately all the more important.
"It's very hard for Jen to have that because that's also a sign of weakness [to her]: Having a close girlfriend is a sign of weakness. ... And Judy allows her to be who she is, to be broken and talk about facts of life.
"Somewhere in there, they really do fall for each other in a friendship. It's a real friendship."
Applegate says she and Cardellini have a secret weapon in playing those scenes: They have become very close in real life.
"People have asked, 'Do you guys really get along?' and I'm like, 'You don't understand' … we're closer than even Jen and Judy.
"Linda and I, we needed each other through this shoot. It was a tough shoot, a long shoot, a lot of hours, a lot of stuff we had to go kind of raw for. We really have a bond; I've never had that with a partner, ever. I'm madly, madly in love with her. She is such an incredible human being, and I feel just lucky that she's doing this with me."
To watch the entire interview, see the video below.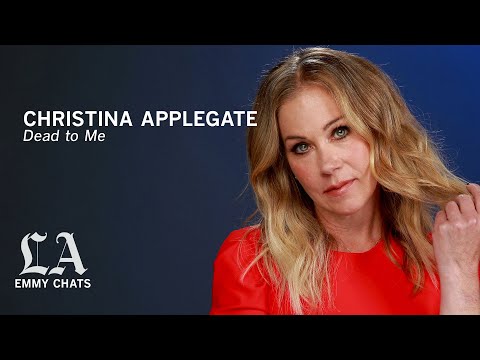 From the Oscars to the Emmys.
Get the Envelope newsletter for exclusive awards season coverage, behind-the-scenes stories from the Envelope podcast and columnist Glenn Whipp's must-read analysis.
You may occasionally receive promotional content from the Los Angeles Times.