Rachel Brosnahan tackles the mid-'50s comedy scene as 'The Marvelous Mrs. Maisel'
As excited as Rachel Brosnahan's dad was to learn of his daughter's Golden Globe nomination for her lead role in Amy Sherman-Palladino's new Amazon series, "The Marvelous Mrs. Maisel," he also had a bone to pick with her. "He was really mad at me because it was his assistant who told him," says Brosnahan, also an Emmy nominee in 2014 for playing a doomed prostitute on "House of Cards." Brosnahan's defense was that because "Maisel" premiered less than two weeks before Globes announcement morning, she slept in late.
"There weren't a lot of expectations," says Brosnahan, who brings an effervescent, hyper-capable quality to her Miriam "Midge" Maisel, a jilted wife and mother of two who tries to break into Greenwich Village's male-dominant comedy club scene. Recently, Brosnahan spoke by phone about playing Midge, her BuzzFeed fears and how memorizing so much dialogue is going to help her in her dotage.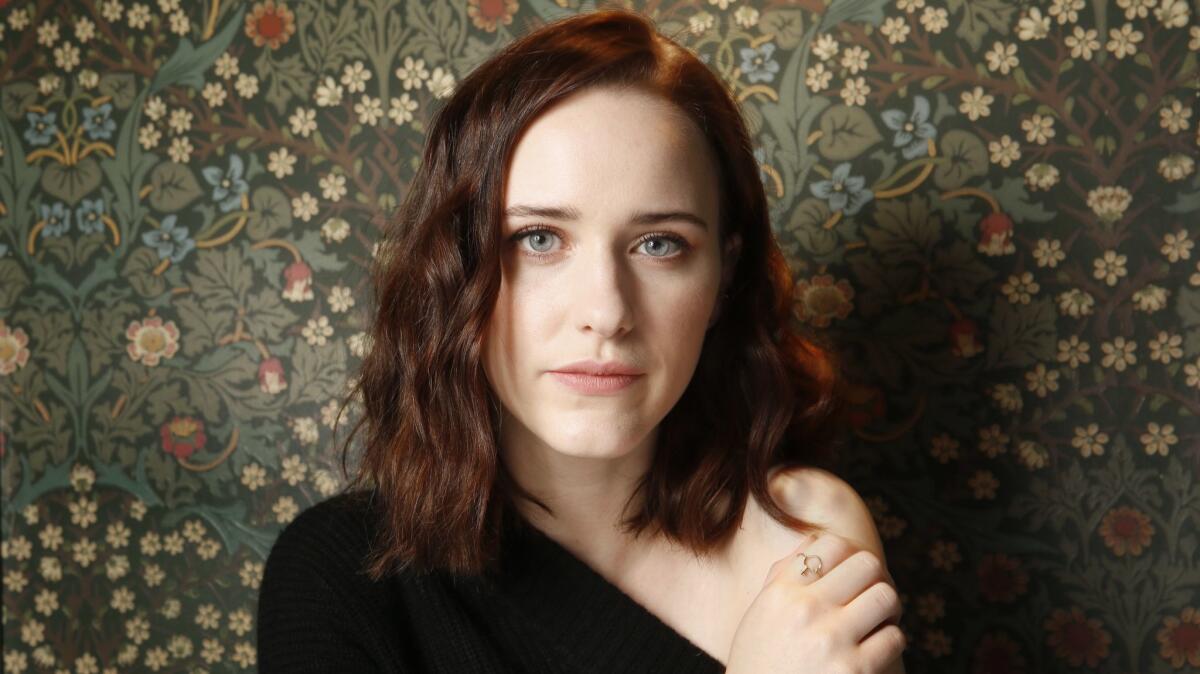 How does a 27-year-old from Chicago's North Shore figure out how to play a Jewish housewife with stand-up comic aspirations in 1950s Manhattan?
Midge didn't come alive for me until I put on her clothes, a corset, period undergarments and heels. It forced me to carry myself differently. I can't walk in heels at all. That was a huge challenge for me. I kept waiting for the BuzzFeed article with all the gifs of me being unable to walk in heels. [laughs] Nobody's figured out my dirty secret yet.
Talk about Amy Sherman-Palladino's legendarily specific direction.
Amy has a wonderful, crystal-clear vision. It's what makes her a brilliant director and a leader in general. She knew exactly what she wanted, but she also let me ask 12,000 questions about [Midge's] background, her family, how she relates to each person in the world and then figure Midge out on my own.
WATCH: Video Q&A's from this season's hottest contenders »
Share a Brosnahan question and a Sherman-Palladino answer.
When I asked her about the relationship between Midge and [her estranged husband] Joel, she told me, "One day, when Midge is wildly successful and living in a penthouse in New York with 12 poodles and a bunch of awards, she'll always look back on the day before Joel left her, and think of it as the happiest day of her life." Inside and out, Amy knows everything about Midge.
Describe delivering comedy monologues to an audience of extras.
[My co-star] Alex Borstein once said to me that a stand-up could have never done this part because playing to a room of extras who are miming laughing and clapping would have killed them. I, blissfully, didn't even notice. I can't claim having an experience of having performed stand-up at all. Somebody else wrote my jokes, dressed me and put me in front of a microphone. There's an audience literally being paid to laugh. It's the most controlled environment that any stand-up has ever performed in. If I mess it up and the joke doesn't go as planned? I can try it 30 more times and get it right.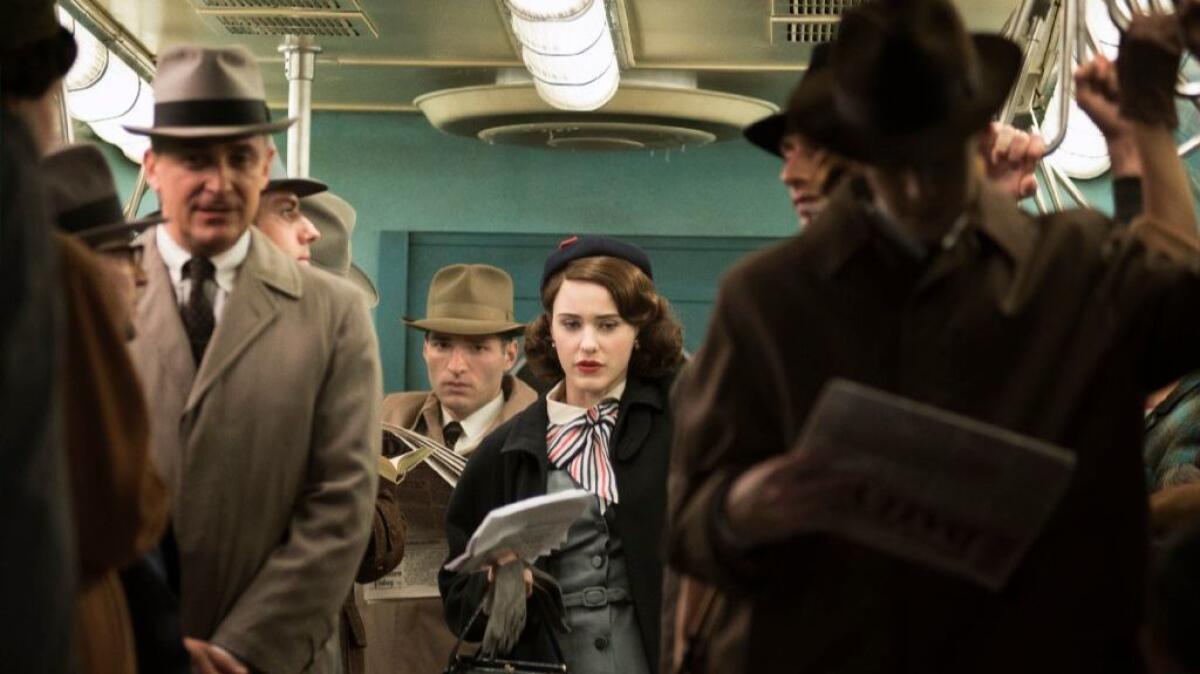 The massive amounts of speedily delivered dialogue — how do you even do that?
I'm sort of a fast-talker all on my own, so the speed of delivery wasn't challenging to me. But the volume of dialogue? I'm training my brain. When I'm 90, I'm going to be sharp as a tack.
How did being on your high school wrestling team prepare you for this role?
Wrestling is like improv. You have to feel and sense what the other person is going to do next and respond faster than they do. It's so much about listening. Despite the fast talking and the crazy camerawork, remaining grounded and open to what's coming at you and thinking quickly on my feet has helped me enormously on this show.
What do you hope for Season 2 Midge?
I hope she gets really good at this, that she's successful. But Midge has three distinct worlds that she lives in: Her home, her work and her comedy life. I look forward in Season 2 to watching her try – and probably fail – at balancing them.
On a final note: What's it like to see Reese Witherspoon is urging people to watch your show on Twitter?
That was surreal. As a lifelong fan of Reese Witherspoon that was just cray-bananas.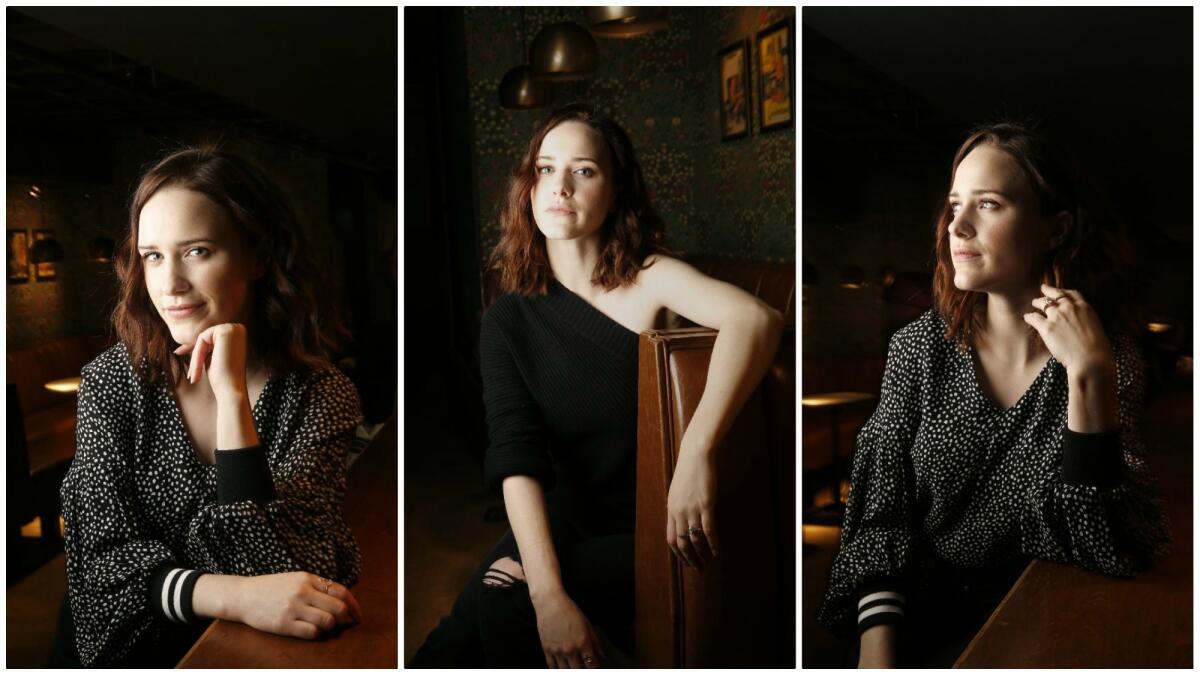 From the Oscars to the Emmys.
Get the Envelope newsletter for exclusive awards season coverage, behind-the-scenes stories from the Envelope podcast and columnist Glenn Whipp's must-read analysis.
You may occasionally receive promotional content from the Los Angeles Times.