NBC's Richard Engel released! Nielsen buys Arbitron.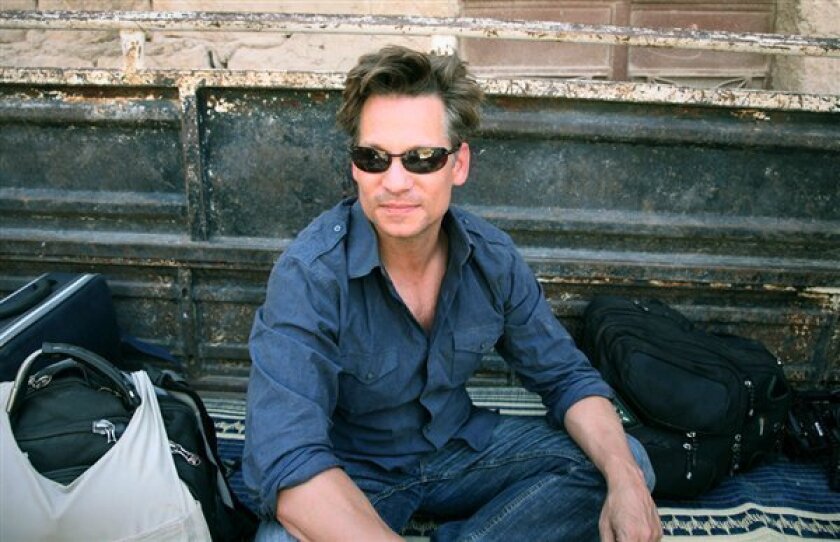 After the coffee. Before going through five days of mail.
The Skinny: I caught up with the "Homeland" finale and while it certainly was a blast, I am still disappointed with where the show went this season. Also, I see no chemistry between Brody and Carrie. It is painful to watch their love scenes. Tuesday's stories include the release of NBC News reporter Richard Engel from captivity in Syria, Nielsen buys Arbitron and 3-D re-releases aren't setting the world on fire.
Daily Dose: Hollywood is making a big show of canceling premieres for its movies out of respect for victims of the Newtown, Conn,. shooting. On Monday, Weinstein Co. became the latest to pull the plug on a premiere when it canceled the festivities around Quentin Tarantino's "Django Unchained." But there appears to be less concern about ads for the movie, which features a lot of gunfire. In New York, the airwaves were full of "Django Unchained" and "Gangster Squad" ads in the aftermath of the shooting.
One-stop shopping. TV ratings giant Nielsen unveiled a $1.26-billion deal early Tuesday to acquire Arbitron, which measures radio listenership. The acquisition puts the rating services of two mass media platforms under one roof and could make some regulator nervous. Nielsen also measures online media consumption although its efforts in that area are not as aggressive as many would like. Quick takes on the deal from the Los Angeles Times and Bloomberg.
Good news. NBC News reporter Richard Engel was released after being kidnapped in Syria where he has been covering the civil unrest. Engel went missing about five days ago. Details of Engel's kidnapping and his release were scant. NBC said no one has taken responsibility and that it had no contact with Engel's captor nor was there a ransom demand. More on Engel's release from NBC News and New York Times.
Can't fool us. Hollywood hoped it would make some quick money by re-releasing big hits in 3-D. But while "The Lion King" cleaned up, it turns out that consumers won't put on the funny glasses for just any old movie. The Los Angeles Times notes that "Beauty and the Beast," "Finding Nemo" and "Star Wars: The Phantom Menace" all had lackluster 3-D performances.
High hopes. It's pretty tough to launch a new cable network these days unless you are owned by a media giant. But Participant Media, the production company behind "Lincoln" and "Charlie Wilson's War" (which is a great movie) is going to try to create a channel with thoughtful and pro-social programming similar to the films and documentaries it has made. Details from the Associated Press and Los Angeles Times.
How about some sunshine instead? Given the state of the world, wouldn't it be nice if television was an escape rather than a reminder? That's my Christmas wish but it won't come true, according to TV Guide. Instead more dark (but stylish of course) dramas are headed our way including Fox's "The Following" and CW's "The Cult."
Inside the Los Angeles Times: Mary McNamara on the season finale of "Homeland."
Follow me on Twitter. It keeps me young. @JBFlint.
MORE
INTERACTIVE: TVs highest paid stars

INTERACTIVE: YouTube's viral videos of 2012

PHOTOS: Hollywood back lot moments
---
From the Emmys to the Oscars.
Get our revamped Envelope newsletter for exclusive awards season coverage, behind-the-scenes insights and columnist Glenn Whipp's commentary.
You may occasionally receive promotional content from the Los Angeles Times.