YouTube prevails in huge copyright suit with Viacom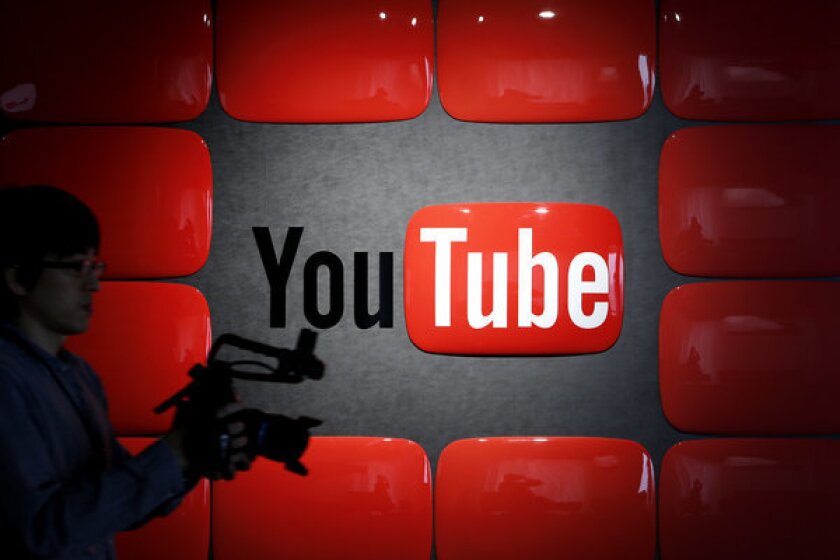 In an epic clash between old and new media, Google Inc.'s video website YouTube has scored another huge victory in the long-running skirmish over copyright infringement brought by television giant Viacom Inc.
A federal judge in New York on Thursday ruled that YouTube had not violated Viacom's copyright even though users of the popular online site were allowed to post unauthorized video clips from some of Viacom's most popular shows, including Comedy Central's "The Daily Show with Jon Stewart" and Nickelodeon's "SpongeBob SquarePants."
Viacom filed the copyright infringement suit in 2007 and demanded that YouTube pay $1 billion in damages. The dispute erupted as established media titans, including Viacom, were struggling to cope with the disruption of digital media and trying to figure out how to rein in the unauthorized distribution of their content.
PHOTOS: Tech we want to see in 2013
The case has been closely watched because media companies had hoped the courts would help enforce their copyright protections because the Internet made it so easy for people to pirate clips from their hit TV shows.
However, U.S. District Judge Louis L. Stanton wrote in a 24-page opinion that YouTube was shielded from copyright infringement claims by a safe-harbor provision in the Digital Millennium Copyright Act. Stanton dismissed Viacom's lawsuit, and ordered Viacom to pay some of YouTube's costs.
"The court correctly rejected Viacom's lawsuit against YouTube, reaffirming that Congress got it right when it comes to copyright on the Internet," Google's general counsel Kent Walker said in a statement. "This is a win not just for YouTube, but for people everywhere who depend on the Internet to exchange ideas and information."
YouTube founder Chad Hurley taunted Viacom Chief Executive Philippe Dauman, a longtime corporate lawyer, in a Twitter message, asking: "Hey Philippe, wanna grab a beer to celebrate?! YouTube Again Beats Viacom's Massive Copyright Infringement Lawsuit."
This is the second time that arguments of Viacom, which is controlled by media mogul Sumner Redstone, have been rejected.
In 2010, Stanton ruled against Viacom in favor of YouTube in the case, and Viacom appealed. A year ago, an appeals court panel revived the case. That group of judges said the safe-harbor provision protected Internet services companies from liability if they lacked specific knowledge that a piece of infringing material existed -- or if they acted quickly to remove the material once notified.
The case was sent back to Stanton. Viacom argued that it was impossible to prove that YouTube had specific knowledge that certain clips were protected.
But Stanton determined that the sheer volume of content uploaded onto YouTube made it impractical for the video site to know when an infringing clip appeared. The burden, the judge said, fell to Viacom to alert YouTube when unauthorized uses of its copyrighted material popped up on the site.
On Thursday, Viacom vowed to appeal once again.
"This ruling ignores the opinions of the higher courts and completely disregards the rights of creative artists," Viacom said in a statement. "We continue to believe that a jury should weigh the facts of this case and the overwhelming evidence that YouTube willfully infringed on our rights, and we intend to appeal the decision."
ALSO:
YouTube strikes movie rental deal with Viacom's Paramount
Judge rules against Viacom in copyright suit against YouTube
Viacom's $1 billion copyright infringement suit against YouTube revived
MORE
INTERACTIVE: TVs highest paid stars

ON LOCATION: People and places behind what's onscreen

PHOTOS: Hollywood back lot moments
---
From the Emmys to the Oscars.
Get our revamped Envelope newsletter for exclusive awards season coverage, behind-the-scenes insights and columnist Glenn Whipp's commentary.
You may occasionally receive promotional content from the Los Angeles Times.