Vancouver, Canada, sees sharp drop-off in movie, TV production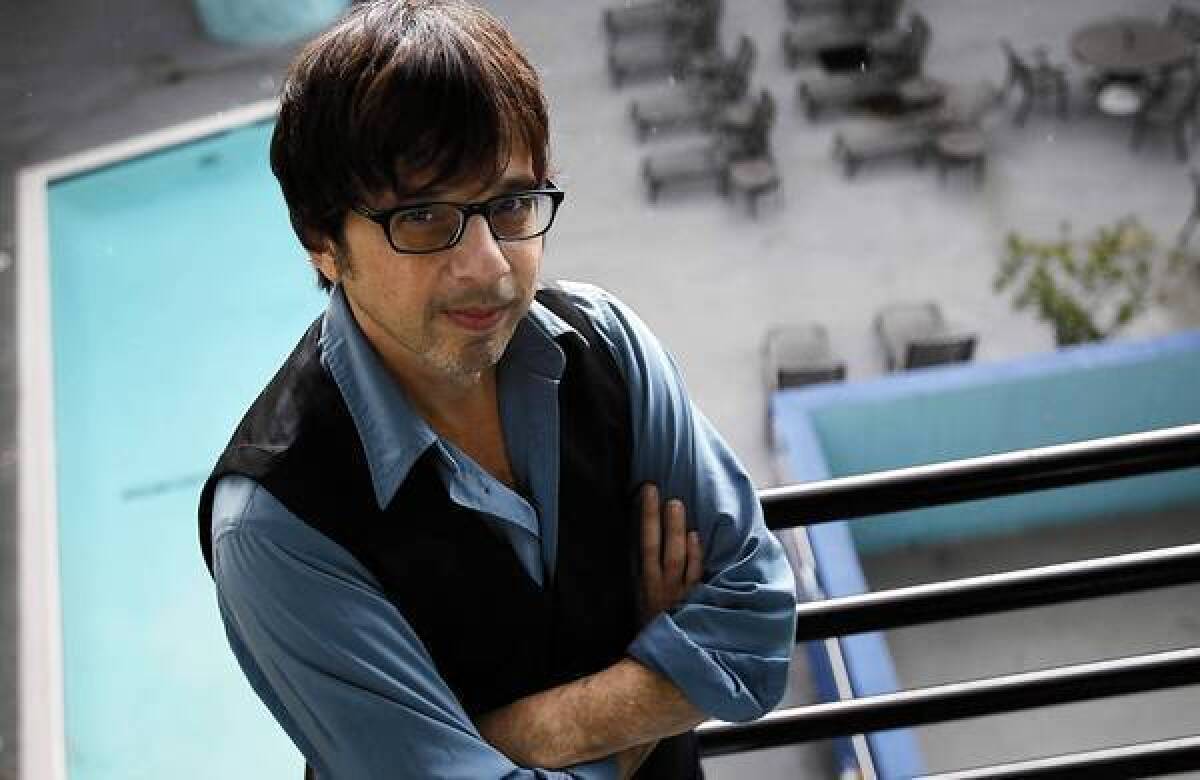 Hollywood North is going south.
That's the fear among many in the once-booming production community in Vancouver, Canada.
Although Vancouver still attracts high-profile movies and television shows, including A&E;'s recently launched "Bates Motel," the city is rapidly losing its perch as one of the industry's busiest production hubs as it faces rising competition from cities in eastern Canada and south of the border.
The city that pioneered the use of film incentives now finds itself struggling to compete with emerging rivals offering stronger tax credits and rebates. The industry also has been spooked by the return April 1 of a provincial sales tax that had previously exempted film productions.
PHOTOS: Hollywood Backlot moments
As a result, film activity in Vancouver fell to its lowest level in recent memory in the first quarter, leaving many soundstages empty and thousands of crew members struggling to find work.
The situation has caused widespread anxiety in Vancouver and has become a key issue in British Columbia's provincial elections that will be decided May 14. Nearly 5,000 industry workers rallied outside one of Vancouver's largest soundstages in January, demanding that the current provincial government beef up its film credit. But Premier Christy Clark and her Liberal Party government have balked at the demands, saying the province can't afford to spend the money.
"We've had bad years before, but having three bad years in a row is something that a lot of people are having a hard time getting past," said Paul Klassen, business representative for Local 891 of the International Alliance of Theatrical Stage Employees.
In the second half of 2012, the union local, which represents about 5,000 crew members, saw a roughly 30% drop in employment compared with the same period in 2009.
"People are leaving the industry or leaving Vancouver to chase the work," Klassen said.
Some Canadian actors like Rob Bruner have moved to Los Angeles as jobs have declined in Vancouver.
Bruner, who lived in Vancouver for many years working on such shows as "Pysch," "Da Vinci's Inquest" and "Stephen King's Dead Zone," now lives in Hollywood, where he is writing and producing his own YouTube comedy series, "Between Jupiter and Mars."
ON LOCATION: Where the cameras roll
"This is the worst anyone has ever seen it," Bruner said of the climate in Vancouver. "There is just a feeling of despair in the business, that's it's not the big, powerful Hollywood North that it used to be."
Still, Vancouver has deep and long-standing ties to the industry dating to the 1980s, when one of the first studio complexes was built by Hollywood TV producer Stephen J. Cannell, who shot shows such as "Wiseguy" and "Stingray" there. As more film and TV producers discovered Vancouver, the city strengthened its hand by developing the skilled crews and production facilities that Hollywood needed.
By the early 2000s, Vancouver was attracting not only TV shows but a number of feature films. Beyond film incentives, Vancouver offered other advantages — the same time zone, a city filled with versatile locations, experienced crews and soundstages.
A favorable exchange rate also made it relatively cheap for Americans to shoot in Canada. But a decline in the value of the U.S. dollar has eroded that advantage.
At the same time, Vancouver finds itself competing with a growing crop of rivals. This week, for example, Britain's famous Pinewood Studios announced that it was building new soundstages outside of Atlanta, which has emerged as a major hub for production.
So has North Carolina, which had a record year in 2012 thanks to such movies as the upcoming "Iron Man 3." The Motion Picture Assn. of America said Tuesday that the film generated $179.8 million in spending in the state.
Once the third-busiest film city after Los Angeles and New York, Vancouver has fallen into fifth or sixth place in North America. Last year British Columbia saw its foreign production drop $88 million to $892 million, according to the B.C. Film Commission. The province lost 3,500 film and television jobs during the year ended March 31, 2012, according to a recent industry report.
Vancouver's loss isn't necessarily Los Angeles' gain, however. Although location filming in L.A. jumped 18% in the first quarter, the region still struggles to attract major feature films.
Much of the work in Vancouver has simply shifted elsewhere in Canada, especially Toronto and Montreal.
The provinces of Ontario and Quebec bolstered their film incentives in 2009 and now offer a 25% across-the-board credit toward film expenses, compared with British Columbia, which provides a 33% credit on labor costs only. The local film industry has been lobbying to extend that to 40% and has lined up support from Clark's rival, New Democratic Party Leader Adrian Dix, who could be the province's next premier.
"We want to make sure we're doing as much as we can to attract business up here," said Peter Leitch, president of Mammoth Studios and North Shore Studios, where the TV series "Psych" and "Falling Skies" shoot.
Occupancy at Vancouver Film Studios, which has a dozen soundstages, has been less than 50%, down from the usual 80% to 85%, said Pete Mitchell, president of the studio, which also is home to "Bates Motel."
"The general competition for work is more aggressive, and it's taking a bite out of us," Mitchell said.
Where the cameras roll: Sample of neighborhoods with permitted TV, film and commercial shoots scheduled this week. Permits are subject to last-minute changes. Sources: FilmL.A. Inc., cities of Beverly Hills, Pasadena and Santa Clarita. Thomas Suh Lauder / Los Angeles Times
MORE
INTERACTIVE: TVs highest paid stars

ON LOCATION: People and places behind what's onscreen

PHOTOS: Hollywood back lot moments
---
Get our L.A. Goes Out newsletter, with the week's best events, to help you explore and experience our city.
You may occasionally receive promotional content from the Los Angeles Times.