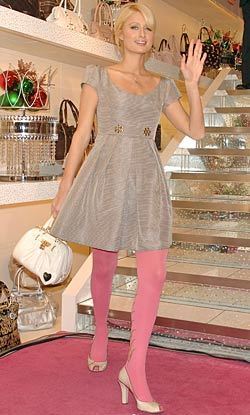 11 Images
Blackwell's worst-dressed list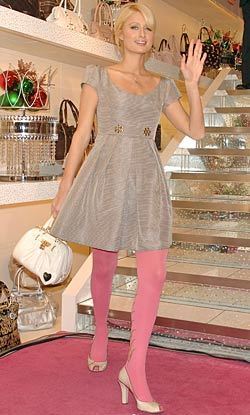 This last year (2007) stands out as one of the most disastrous fashion years in recent memory -- as well as being a particularly eye-popping moment in Tinseltown in which several worst-dressed repeat offenders suffered collective meltdowns. There was more melodrama surrounding the Spears clan, Lindsay,
Paris
and a host of other style-challenged starlets than a double feature of "Baby Jane" and "Valley of the Dolls." Either it was a comedy of errors or a typhoon of terror. You decide.
Here, in his own words, is Mr. Blackwell's 48th annual worst-dressed women list.
(WireImage)
10. Alison Arngrim:
Little Nellie of the prairie looks like a 1940s fashion editor for the Farmers Almanac.
()
9. Lindsay Lohan:
Lindsay the fashion frenzy strikes again! Lohan takes fashion to a new low.
(James Devaney / WireImage)
8. Jessica Simpson:
Forget the Cowboys. In prom queen screams, can it get any worse? She's a global fashion curse!
(Evan Agostini / Getty Images)
7. Avril Lavigne:
Gothic makeup courtesy the mad spatula. Fashions provided by … the House of Dracula!
(EPA)
6. Eva Green:
Stuck in neon nightmares not fit for the sane. Fashion this loud could give Bond a migraine! A profusion of confusion from toes to nose!
(WireImage)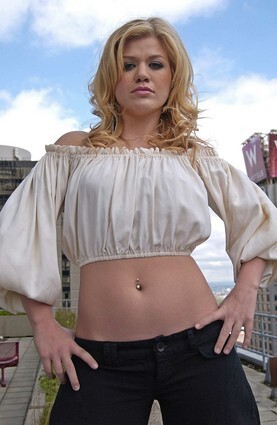 5. Kelly Clarkson:
Her heavenly voice soars above the rest … but those belly-baring bombs are hellish at best! She may be the queen of "Proactiv" -- but that wardrobe looks downright radioactive!
(Jim Cooper / Associated Press)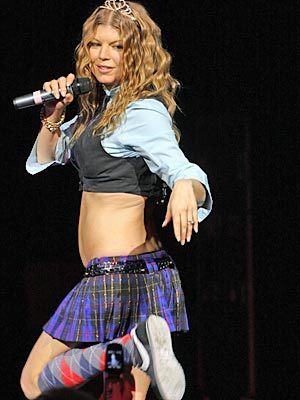 4. Fergie:
Another style-free "Fergie" in fashion's hall of shame? Yes, when it comes to couture chaos, guess it's all in a name!
(WireImage)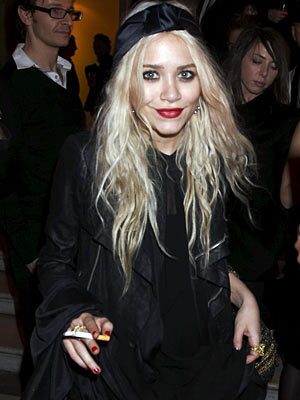 3. Mary-Kate Olsen:
Yikes! In layers of cut-rate kitsch, Mary-Kate's look is hard to explain … she resembles a tattered toothpick trapped in a hurricane!
(WireImage)
2. Amy Winehouse:
Exploding beehives above … tacky polka-dots below … she's part '50s car-hop horror.
(Jennifer S. Altman / For The Times)
1. Victoria Beckham:
Forget the fashion spice -- wearing a skirt would suffice! In one skinny-mini monstrosity after another, pouty posh can really wreck 'em.
Britney note: For those of you who were expecting to see Britney's name adorn the 2007 list, I felt that it was inappropriate at this time to make comment, when her personal life is in such upheaval. I hope 2008 is a better year for her.
(Frederick M. Brown / Getty Images)