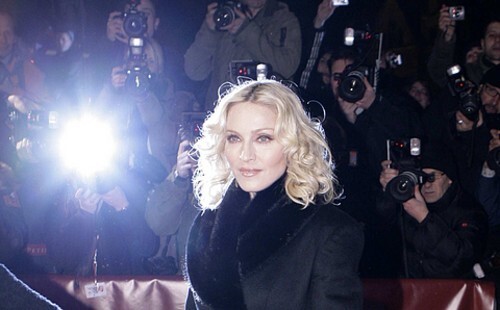 11 Images
Hollywood's hottest over 50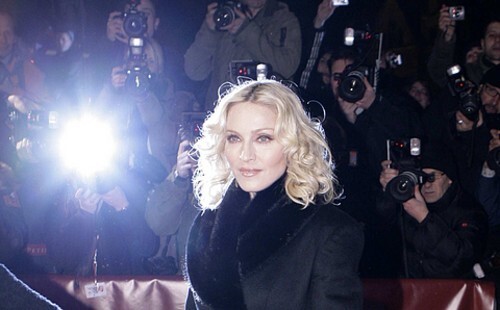 Madonna
By Deborah Netburn, Los Angeles Times Staff Writer
Thanks to greater knowledge about the detrimental effects of staying in the sun, the positive effects of exercise and moisturizer, and the ever-increasing popularity of Botox, collagen and face lifts, some of our most attractive pop culture icons are staying impossibly beautiful for unprecedented amounts of time.
As Madonna and Michelle Pfeiffer enjoy the last few months before their 50th birthdays (Pfeiffer's in April, Madonna's in August), we took a look at other celebrities who are still smoldering at 50.
(Markus Schreiber / AP)
Helen Mirren
Helen Mirren, 62
A longtime fan of the very low-cut top (she bared her bra for the cover of Los Angeles magazine last year), Mirren proved older women can still be sexy last awards season as she picked up statuettes all over town in a myriad of fitted, bust baring gowns. She's not nipped and tucked and smoothed out. At 62 she doesn't hide her age, she owns it.
(Andrew Gombert / EPA)
Kim Cattrall
Kim Cattrall, 51
She was always a hottie, but as Cattrall got older she made a career of showing that it's not just the young hot things who want some (and get plenty). Her portrayal of sex-crazed Samantha Jones on "Sex and the City" showed a grown woman with a libido as big as any man's, and she made sex personal in her 2003 book, "Satisfaction: The Ultimate Guide to the Female Orgasm."
(Natalia Kolesnikova, AFP / Getty Images)
Denzel Washington
Denzel Washington, 52
Smooth-skinned, virile, inevitably confident and usually a bit cocky, Denzel Washington may be 52, but his attractiveness is more about his youthful energy than the stately-older-man thing. Any guy would be lucky to look as good as Washington does over 50.
(Jesse Grant / Getty Images)
Liam Neeson
Liam Neeson, 55
He's tall, he has that accent, he seems "powerful" but also sensitive. Sure, he's drawn around the eyes, his cheeks are hollow and his hair is thinning just a bit—but it's all part of Neeson's signature "weathered" look. As a friend of ours says, "Swoon."
(WireImage.com)
Sigourney Weaver
Sigourney Weaver, 58
She may have lost the ripped arms that she sported in the "Alien" movies, but Weaver's features are still sharp and tight, and even pushing 60 she continues to exude a sexy sense of authority. She's also not afraid to look bad for a part (see
photos
from 2006's"Snow Cake"). Risk-taking is hot!
(Stephen Lovekin / Getty Images)
Harrison Ford
Harrison Ford, 65
He's handsome, he's smirky, he's a little rough and tumble, but that's the point, because first and foremost he's rugged, and that's what makes him sexy. He looks like a man. And while his hair has gotten grayer and his middle has gotten thicker, he still looks like the kind of guy who can take a punch and give a punch.
(Frazer Harrison / Getty Images)
Michelle Pfeiffer
Michelle Pfeiffer, 49
She's not 50 yet, but we're including her anyway because we're certain that by 50 she'll still be the hottest of this bunch. Pfeiffer is blessed with a slim physique, perfect facial bone structure, seductive cat eyes and old-school movie star elegance. Her skin is not flawless, she's not hiding her age, she's bonier than she used to be, but when she walks a carpet, she's usually the most beautiful woman on it.
(Frederick M. Brown / Getty Images)
Mikhail Baryshnikov
Mikhail Baryshnikov, 59
He was one of the world's greatest dancers ever, which means he's graceful, artistic, sensitive, incredibly strong and, at some point, had a body to die for, which one imagines has not gone to pot, even as he nears 60. Sexy in that arty Eastern European way.
(Gary Friedman / Los Angeles Times)
Sophia Loren
Sophia Loren, 73
This sultry Italian beauty has enough sex appeal to last well into her 90s. As she's moved into her 70s, the perpetually tan actress has become one of those voluptuous elderly women who tie scarves around their necks, wear enormous tinted glasses and are still showing off their ample cleavage.
(Shizuo Kambayashi / AP)
Emmylou Harris
Emmylou Harris, 60
Anyone who has seen Harris play live in the past few years will tell you that the country singer is still as gorgeous as ever. The silver hair, which she has gracefully (and daringly) decided to keep, picks up the lights of whatever stage she's playing on, and her delicate features and large eyes continue to make it difficult for her audience to look at anything else.
(Stephen Chernin / AP)