11 Images
Hollywood Headlines: A crazy week in review
The blind lady justice of the celebrity court system decided the fate of Little Miss Lilo this year, as the star was sentenced to 90 days in jail and 90 days in rehab because of probation violations, court records show. During what eventually ended up being 13 days behind bars, Lohan was known to
read Ernest Hemingway
and apparently whenever she left her cell, the entire jail was put on lockdown.
After that long stretch of less than two weeks in the slammer, Lohan headed to rehab, where she's scheduled to be released in early 2011. But of course our little redhead -- er, blond -- has a knack for finding trouble. In the slap that was heard around the world, Lindsay Lohan returned to the headlines after an incident at the Betty Ford Center. The story involves Lohan allegedly physically fighting with a clinic worker, who wanted to give her a drug test after Lohan had been out with friends. The woman has since
been fired
for telling her side of the story to the media, a violation of the center's ethics codes. And then she later
said she would not press charges or respond if subpoenaed by police.
(Mark Ralston / Getty Images)
Kelsey Grammer
sure doesn't take his time. Just a month ago, he was denying that things with third wife Camille hit the rocks over anything untoward. Just a short while later he was spotted out and about with a British flight attendant called Kayte Walsh. Now — six weeks since this all began — word is out that Kayte is in a family way. Congrats, Kelsey, you've still got it in you, old boy! And you've also got some explaining to do. Click for more on
Kelsey's
case.
(Peter Kramer / Associated Press)
TV Guide
is listing who gets paid what on the small screen, and, wow, we know whom we want to take us out for drinks! Oprah gets an estimated $315 million a year,
Charlie Sheen
picks up $1.25 million per "Two and a Half Men" episode (more than double what his costar
Jon Cryer
makes), and
Jeremy Piven
takes home more than fellow "Entourage" costar
Adrian Grenier
-- $350,000 versus $200,000 per episode, respectively. There are more jaw-dropping figures -- click to see more
star stats from TV Guide
and
in our own photo gallery
.
(Evan Agostini / Associated Press)
Fantasia Barrino is out of the hospital, and the word is that she wound up in there after attempting suicide. The 911 tapes have been released, revealing the frantic call informing dispatchers that Fantasia was "slowly losing consciousness" after overdosing on aspirin and a sleep aid. The alleged suicide attempt coincided with her being accused of adultery, so speculators are quickly drawing their own conclusions on the whole incident. Click for details on
Fantasia's story
.
(Frank Micelotta / Getty Images)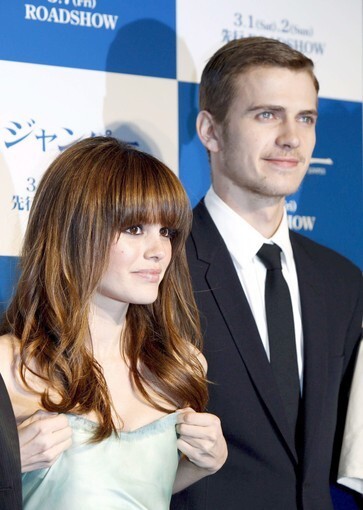 There's sad news to report from the Rachel-Hayden camp. The engagement is over. No word as to why, but according to People, the endeavor may have been "geographically undesirable" (if the 405 played even a small part in this, we understand completely). The pair were engaged in February 2008 but announced in June that they were taking a break. That break is now a breakup. Sad-face emoticon. Click for more
Bilson-Christensen
breakup news.
(Franck Robichon / EPA)
There are ways to announce you're pregnant and there are
ways.
Alanis Morissette
decided to use US Weekly's "25 Things You Don't Know About Me" column to let us know. But she didn't tell us right away. Oh, no, we had to scour through 24 rather boring facts, like how she loves red wine and being on airplanes and ... wait. Maybe the entire thing was a series of clues that led right to the obvious 25th answer! Gah, we're so bad at word games. Click for more of
Alanis
' sneaky ways.
(Nina Prommer / EPA)
She put a ring on it, right?
Portia De Rossi,
left, is petitioning the
Los Angeles
Court to change her name to match that of her wife, Ellen. Will this be one of those new-fangled hyphenated names? Portia De Rossi-DeGeneres? Of course it won't; she'll be going the old-fashioned route of taking the pants-wearing partner's last name. In fact, it's not the first time Portia has changed her name. Until age 15, she was known as Amanda Lee Rogers. Whatever she's called, her love for Ellen and their marriage is secure. Click for more about the lovely
Portia DeGeneres
.
(Chris Weeks / Associated Press)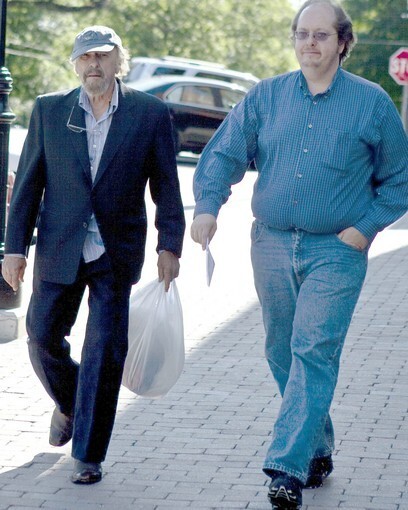 Remember seeing
Rip Torn
's mugshot after he was arrested for breaking into a bank? Police found him lying intoxicated inside a bank branch with his hat and shoes neatly removed and in possession of a loaded handgun. At the time, he was participating in a court-ordered diversion program for first-time drunk-driving offenders. Well, at least he wasn't
driving
, so something must have been working, right? Just trying to find the silver lining here. Anyway, Mr. Torn, at left in photo, has been ordered to stand trial on gun and trespass charges despite his attorney trying to swing a deal. The whole story is a must-click, especially
Torn's attorney's reason
for the deal.
(Wendy Carlson / Getty Images)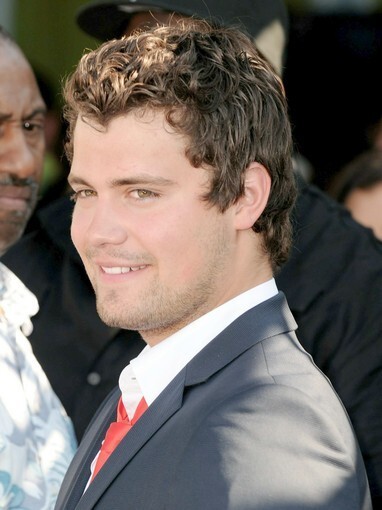 Will Bristol Palin and mom be "Loving Levi"? Johnston's going to be starring in his own reality show, "Loving Levi: The Road to the Mayor's Office." No network is on board as of yet, but that's not stopping Levi from following in the footsteps of his baby mama's mama and running for mayor of Wasilla, Alaska. Will he make it? Will we care? Only time will tell. Click for more details on
Levi's political aspirations
. Wait a minute. ... Wasn't it just months ago that our boy was thinking about posing au naturel for Playgirl?
(Alberto E. Rodriguez / Getty Images)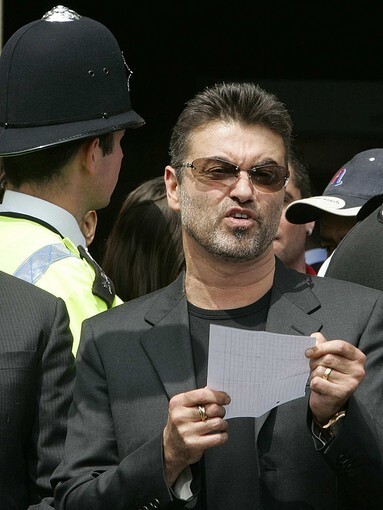 Over in London, George Michael has been charged with marijuana possession and impaired driving. It all stemmed from a July car wreck where he allegedly rammed his Range Rover into a storefront. Georgey Boy hasn't had much luck with the cars and the drugs; in 2007, he was sentenced to 100 hours of community service and banned from driving for two years for driving under the influence of drugs. Knowing George, he'll soon be whipping us all into a disco frenzy with a musical recount of the DUI --
and
film an accompanying music video of him fooling around with a judge in a toilet. We hope. Click for more about
George Michael's
misdemeanors.
(Kirsty Wigglesworth / Associated Press)