Justin Bieber gets a tough welcome home from U.S. Customs at LAX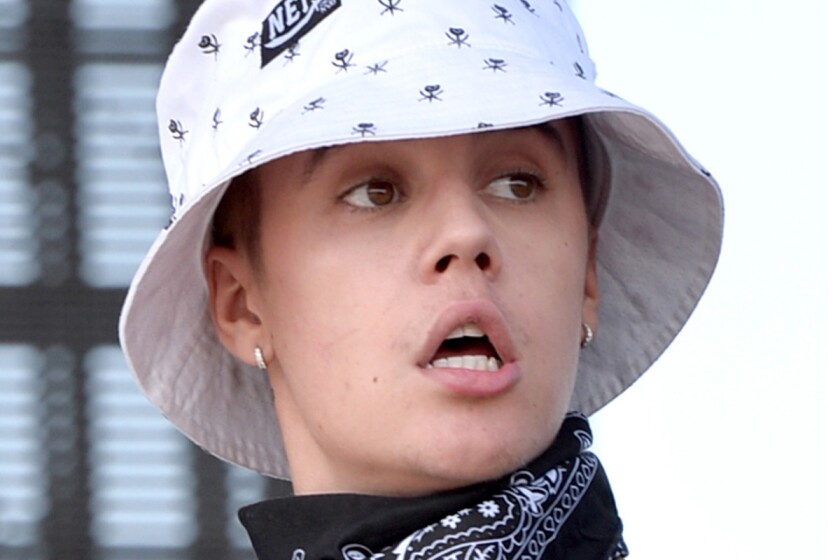 Justin Bieber didn't get to slide right through a U.S. Customs and Border Control checkpoint at LAX upon his return from Japan, according to reports out Thursday.
After his arrival at approximately 1 p.m., the pop star was held up for hours by a secondary customs search while his entourage, luggage and ride home were seen waiting for him outside Los Angeles International Airport's Tom Bradley International terminal, TMZ reported.
The delay was not an official detention or arrest, a source cautioned L.A. Now, and according to a People source the Canadian singer would not be kept out of the country.
With open criminal cases in the U.S. -- and Bieber has two right now, for alleged vandalism on the West Coast and alleged DUI on the East Coast -- the "Boyfriend" singer had, for the foreseeable future, been expected to receive this sort of treatment upon returning from international travel.
Bieber ran into similar problems in February when he flew into New Jersey from Canada on his way to attend Super Bowl parties, only that time, in addition to questioning, the private jet he and his entourage arrived in was searched by agents with drug-sniffing dogs after reports that the gang had been getting high while they were way up high.
The whole entourage made it into the country unscathed after no weed was found, but Justin next met with a similar lack of hospitality when he tried to get into those Super Bowl parties.
Even the Japan trip itself wasn't without hassles, as the singer offended Asian fans when he accidentally visited the Yasukuni Shrine, which honors those killed during wartime. Included are some World War II military leaders who, according to Time, committed mass atrocities across Asia and the Pacific.
He took down a photo he'd posted Tuesday of himself in front of the shrine with a caption that read, "Thank you for your blessings." On Wednesday, he offered an apology.
"While in Japan I asked my driver to pull over for which I saw a beautiful shrine," he posted on Instagram. "I was mislead to think the Shrines were only a place of prayer. To anyone I have offended I am extremely sorry. I love you China and I love you Japan."
Yeah, this is the same dude who publicly hoped that Anne Frank would have been a Belieber.
Back on the home front, the White House recently responded to a We the People petition asking that Bieber, who's Canadian, be deported and his green card be revoked.
"Sorry to disappoint, but we won't be commenting on this one.
"The We the People terms of participation state that, 'to avoid the appearance of improper influence, the White House may decline to address certain procurement, law enforcement, adjudicatory, or similar matters properly within the jurisdiction of federal departments or agencies, federal courts, or state and local government in its response to a petition.'
"So we'll leave it to others to comment on Mr. Bieber's case, but we're glad you care about immigration issues."
From there, the statement transforms itself into a pitch for immigration reform, something we doubt was expected by the bulk of the 273,968 petitioners who rallied because they felt they were being "being wrongly represented in the world of pop culture" by the "dangerous, reckless, destructive, and drug abusing, Justin Bieber."
Amusingly, the Biebs' last tweet before the reported interrogation, sent at 1:37 p.m. PDT, reads, "Big things coming ..."
Who knew that would be a really big batch of questions?
ALSO:
Avril Lavigne responds to backlash over 'Hello Kitty' video
Chris Brown jailed for months more as bodyguard appeals verdict
Kaley Cuoco Sweeting debuts a cool new bob -- for real this time
Follow Christie D'Zurilla on Twitter and Google+. Follow the Ministry of Gossip on Twitter @LATcelebs.
---
The complete guide to home viewing
Get Screen Gab for weekly recommendations, analysis, interviews and irreverent discussion of the TV and streaming movies everyone's talking about.
You may occasionally receive promotional content from the Los Angeles Times.