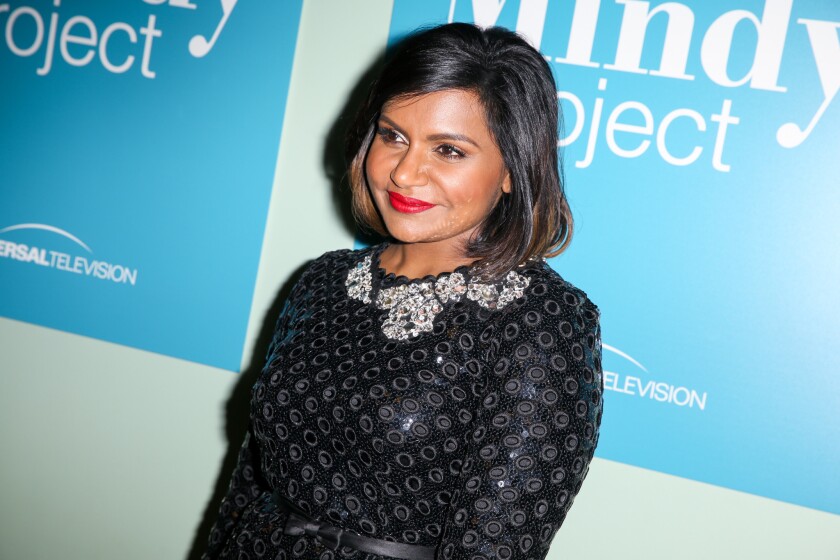 Mindy Kaling has a major magazine cover goal: to be Photoshopped.
The creator of "The Mindy Project," who stars in Pixar's" Inside Out" and is InStyle's June cover girl, gave the ladies of "The View" perspective on her experience with big-time photo shoot results.
"When I was on the cover of this magazine, I think people were excited because I don't look like a lot of women who tend to be on the covers of magazines," she said, affronted that people doubted she is "not a tall blond woman."
The writer and producer was InStyle's first Indian American cover star (and she intended to be the last!), and the final product was praised for its accessibility. While the "Why Not Me?" author doesn't take issue with how she looks and has spoken about her size and appearance at length, she still wouldn't mind a little nip and tuck. She actually encourages it.
"I think what happens is, they're like, a lot of times when you are not super skinny and you're on a cover of a magazine and things like that, the idea is like, 'Oh, we'll just let her be. ... We're gonna get credit for letting her be really natural and real,' but I'm like everyone else. I'm like, 'You can Photoshop me as much as you want!'" she quipped, taking co-host Raven Symone up on her offer of a DIY photo-editing tutorial.
The prolific fashion girl covers the mag in a strapless, floral Michael Kors dress. She opened up in the attendant story about her alter-ego's zany outfits on "The Mindy Project" and how Hollywood affects her own look. Hint: She's "very susceptible to other people's style."
"I'll meet some cool actress who only wears Helmut Lang and Vince, and I'm like, 'Ugh! That looks amazing and chic and everything coordinates with everything, and I need to get, like, a ratty T-Shirt,'" she explained. "I love fashion and I love clothes. I read up on what Naomi Watts and all these people are wearing.
"I love to shop, which I think is considered a little cheesy in an actress. I like to go out and pick my own things. I like to pay for things because then I know I don't have any obligations to people."
Mindy Kaling, she's just like us. Except for the liking-to-pay-for-things part.
Twitter: @NardineSaad
---