"The ideal of perfect beauty promoted by society is something that simply can't be attained."
So says photographer Peter Lindbergh, who has captured striking images of Robin Wright, Nicole Kidman, Julianne Moore, Uma Thurman and others that are pretty close to perfection — and compiled in the 2017 Pirelli calendar, titled "Emotional."
"My aim was to portray women in a different way," says Lindbergh, who snapped his shots in May and June. "And I did it by calling in actresses who've played an important role in my life, getting as close as possible to them to take my photos."
Actresses Jessica Chastain, Penélope Cruz, Rooney Mara, Helen Mirren, Lupita Nyong'o, Charlotte Rampling, Léa Seydoux, Alicia Vikander, Kate Winslet and Zhang Ziyi round out Lindbergh's 14 subjects.
Lindbergh set out, he says, "to create a calendar not around perfect bodies, but on sensitivity and emotion, stripping down to the very soul of the sitters, who thus become more nude than naked."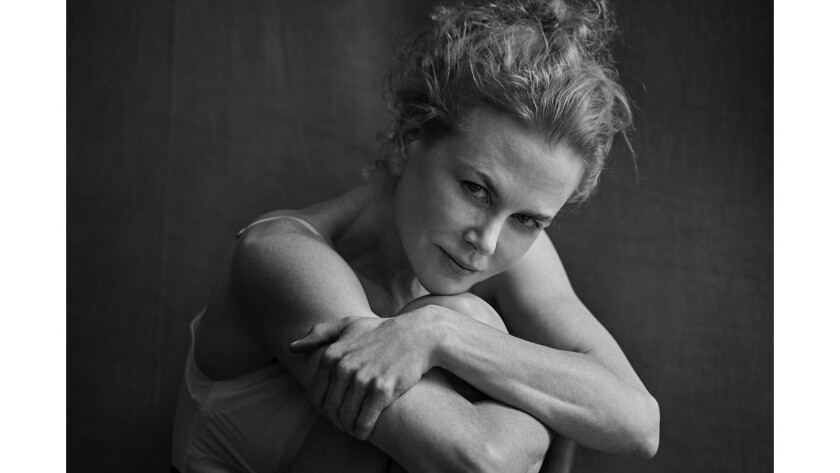 Lindbergh also shot the 1996 and 2002 incarnations of the annual calendar, and worked with Patrick Demarchelier on the 50th anniversary edition in 2014.
The 2016 Pirelli calendar, photographed by Annie Leibovitz, featured among its subjects Amy Schumer sitting on a stool in only panties and heels, holding a coffee cup, and tennis star Serena Williams in underpants, shot from the back as she appeared to hold up a studio wall.
Follow Christie D'Zurilla on Twitter @theCDZ.
ALSO
Dolly Parton 'heartbroken' by fires in Tennessee, says Dollywood is OK
Kanye West remains hospitalized, reportedly not stable enough to go home
'Cars 3' teaser trailer looks like Lightning McQueen's worst nightmare
---