Sandra Bullock steps out with new man at 'Our Brand Is Crisis' premiere
Sandra Bullock just took her new man to a glittery work event in Hollywood.
The Oscar-winning actress was joined by new boyfriend Bryan Randall on Monday night at the premiere of her latest film, political comedy "Our Brand Is Crisis," which opens Friday. Although, the new couple did not pose for red carpet photos together -- Bullock reserved that honor for costar Billy Bob Thornton -- they were snapped walking hand-in-hand upon arrival at the TCL Theatre.
NEWSLETTER: Get the day's top headlines >>
The 51-year-old "Minions" star donned a flowy J. Mendel gown for the occasion and her date cleaned up nicely in a trim black suit.
Bullock reportedly met the lifestyle photographer in January at her son Louis' fifth birthday party, where Randall was taking pictures, Us Weekly said, then began dating in June.
The former model also joined Bullock at pal Jennifer Aniston and Justin Theroux's surprise wedding in August. Later that month, the new couple was photographed together leaving Hollywood hangout Craig's while rumors of their new romance went mainstream. The comely duo was also digitally captured earlier this month smiling widely on their way to an event that appeared to call for a festively wrapped gift.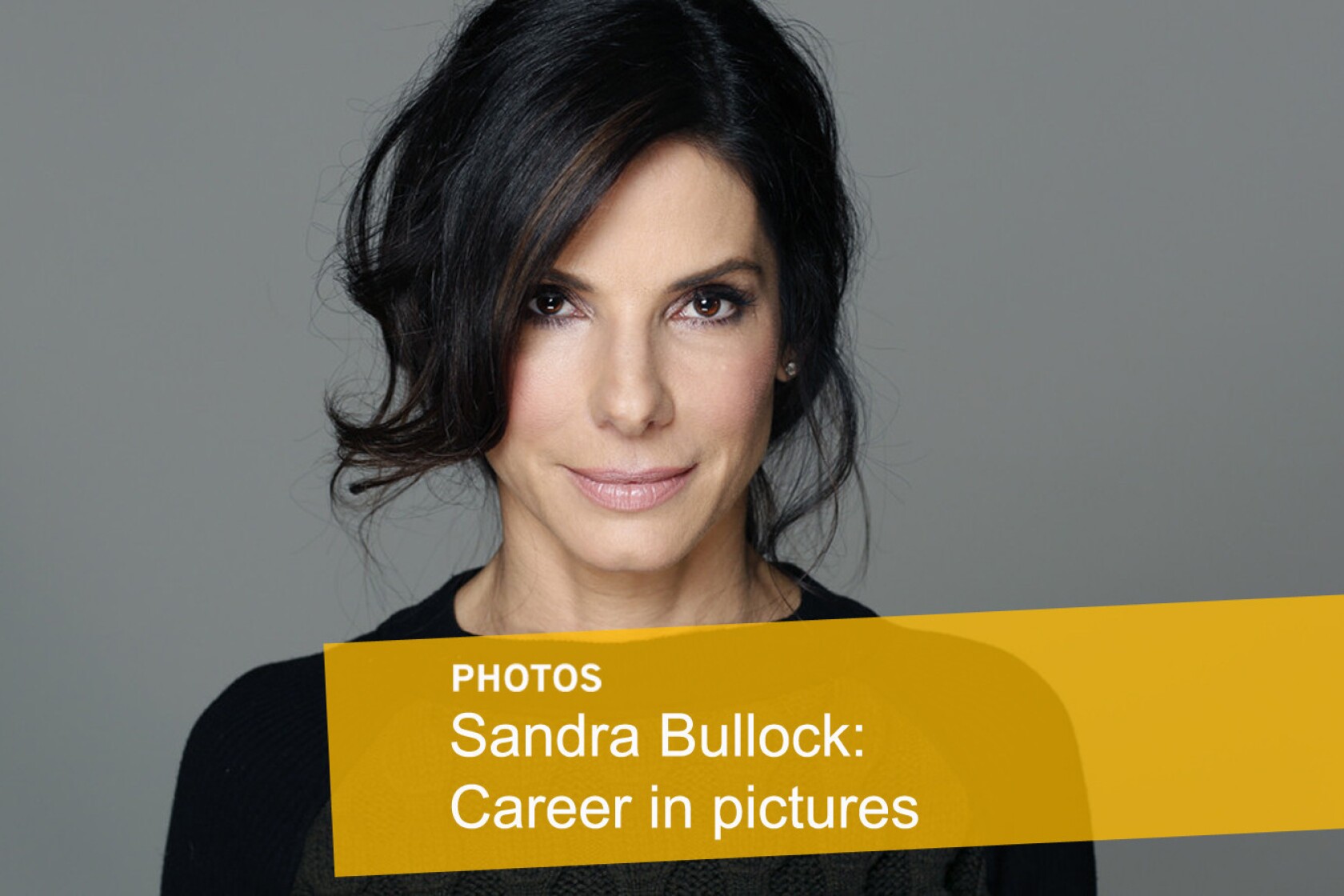 With an Oscar win and many feature films on her resume, actress Sandra Bullock has only stepped up the ladder of success since her TV movie days. Here's a look at the career highlights of one of Hollywood's biggest female stars.

By Andrea Wang / Los Angeles Times
(Kirk McKoy / Los Angeles Times)
Bullock first staked a spot under the Hollywood spotlight playing Annie Porter, a civilian turned hero, in this critically acclaimed action-thriller. When costar Keanu Reeves boards the bus to address a bomb threat, Bullock finds herself essential in the capture of a rogue ex-police officer.
(Richard Foreman / Handout)
No stranger to films that touch on sociopolitical issues, Bullock first took a stand in "A Time to Kill." In this racially charged legal thriller, Bullock's character works alongside actor Matthew McConaughey's to find justice for a black man seeking revenge after his daughter's brutal rape.
(Christine Loss)
This romantic comedy features Bullock as a lonely woman who finds unexpected love when the man of her dreams falls into a coma and his family mistakes her for his fiance. One of People's most beautiful people in 1996 and 1999, Bullock is a prime choice for Hollywood's rom-coms.
(Los Angeles Times)
Bullock gave voice acting a try in "The Prince of Egypt" as Miriam, the sister of Moses. In her second animated movie, Bullock is slated to voice the super-villain in "Minions," the 2015 prologue to the hit comedy "Despicable Me."
(DreamWorks Pictures)
Bullock stole hearts in 2000 as a tomboyish FBI agent named Gracie Hart who goes undercover as a contestant in the Miss United States beauty pageant to investigate a domestic terrorist threat. The film was a box-office hit, raking in more than $106 million in the United States.
(Ron Balzdorf / Castle Rock Entertainment)
Some critics have deemed Bullock's performance in "Crash" as her best. The Oscar-winning film intertwines the lives of several characters in Los Angeles to juggle themes of race and socio-economic status, with Bullock as the wife of a district attorney.
(Lorey Sebastian / Lions Gate Films)
Bullock made a reprise of her character Gracie Hart in 2005, going undercover again to save two old friends who were kidnapped in Las Vegas.
(Frank Masi / Warner Bros. Pictures.)
In this film remake of a Korean romantic drama, Bullock begins a correspondence with a man who lived in her house two years before. "The Lake House" marks her first reunion with actor Keanu Reeves since "Speed."
(Peter Sorel / Warner Bros. Pictures)
2009 was a successful year for the actress. "The Proposal," in which Bullock stars as an assertive boss who forces her assistant to marry her, grossed more than $314 million worldwide. This film is still her most successful picture to date.
(Kerry Hayes /Touchstone Pictures)
Not all Bullock's flicks were smashes. This comedy about an obsessive, lovestruck girl (played by Bullock) earned two Golden Raspberry awards. With her lead actress Oscar waiting around the corner, Bullock is the only actress to get accolades for being the best and the worst in the same year.
(Suzanne Tenner / 20th Century Fox)
Bullock won an Oscar for her portrayal of Leigh Anne Tuohy, a nurturing interior designer who changes the life of a misguided teenager by helping him realize his dream of playing football.
(Ralph Nelson / Warner Bros. Pictures)
In this film adaptation of the novel, Bullock plays the mother of a young boy looking to uncover the secrets his dad left behind after perishing in the World Trade Center tragedy.
(Francois Duhamel / Warner Bros. Pictures)
Bullock joined forces with comedy actress Melissa McCarthy to revamp the buddy cop genre with "The Heat." In the critically acclaimed movie, Bullock again displays her tomboyish charm as uptight FBI agent Sarah Ashburn.
(Gemma La Mana / Associated Press)
In "Gravity," Bullock takes a large step away from her usual romantic and comedic roles. She plays one of two surviving astronauts stranded in space after debris destroys most of their space shuttle.
(Warner Bros. Pictures)
Randall also has a young daughter and has met Bullock's son, whom she adopted in 2010. He "respects that her main priority is Louis; he's a parent himself. There is no co-parenting involved," a source told People.
Speaking of kids, last week the "Gravity" star shut down viral reports that she had adopted a second child.
"There's only one adopted child in my household and his name is Louis," she told the Associated Press. "If I had an adopted child -- if I had a second adopted child -- everyone would be hearing about it. I would be loud and clear and say, 'Yes, I have officially adopted a second child.' Right now, Louis must be it."
Follow me on Twitter @NardineSaad.
---
Your essential guide to the arts in L.A.
Get Carolina A. Miranda's weekly newsletter for what's happening, plus openings, critics' picks and more.
You may occasionally receive promotional content from the Los Angeles Times.