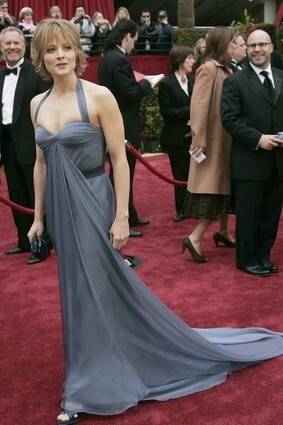 24 Images
Before they were stars: From Jodie Foster to Angelina Jolie to Lindsay Lohan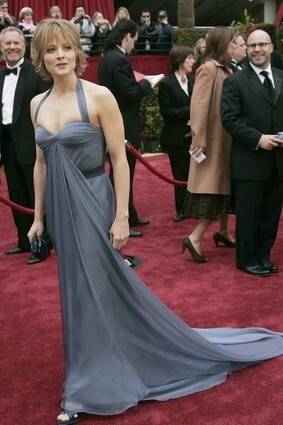 A look at celebs who've survived the Hollywood ride.
By Elizabeth Snead, The Envelope
Hollywood's young stars have weathered a wealth of controversy. Long before photos of
Miley Cyrus
were raising eyebrows, stars such as
Lindsay Lohan
and
Drew Barrymore
were tabloid fixtures. Others, such as
Paris
and Nicky Hilton and
Mary-Kate and Ashley Olsen
, have been in the spotlight from almost day one.
Some, such as
Jodie Foster
(pictured), Christina Ricci and Diane Lane, have made the jump from child star to full-grown adult celebrity better than others. Take a look at how some of Hollywood's adolescents have navigated life in the fast lane, and see whether you can identify the child star with the grown-up celebrity.
They were all beautiful babies once, and just look at them now.
(Damon Winter / Los Angeles Times)
Some call this young lady "a new Jodie Foster," meaning that she's a serious child actress who may avoid the potholes and pit stops of life in Hollywood's fast lane. But how fast they grow up. She's already modeling for Marc Jacobs and was recently photographed by designer
Karl Lagerfeld
for Vanity Fair.
(WireImage)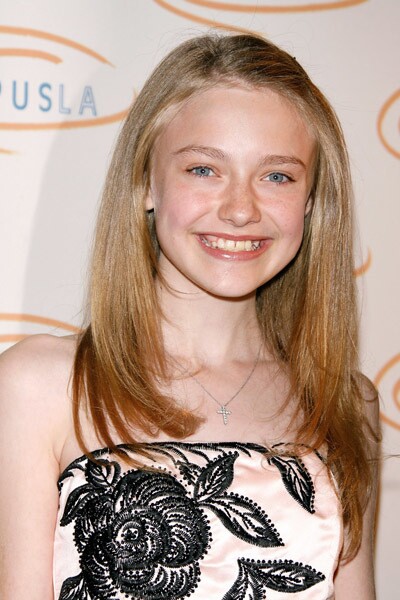 Dakota Fanning
(WireImage)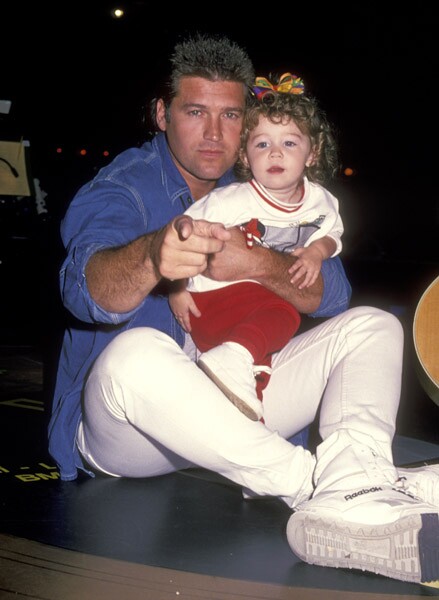 Daddy and daughter were going to concerts together when she was just 3 years old. Bet Papa didn't think his talented little girl was (A) gonna be such a big TV and pop star at age 15 and (B) be the subject of controversial photos in Vanity Fair.
(WireImage)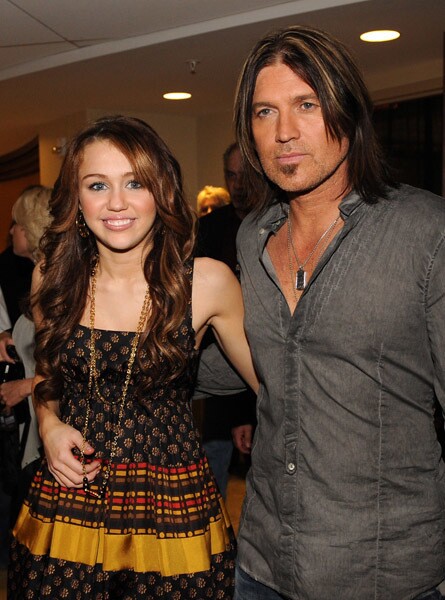 Miley and Billy Ray Cyrus
(WireImage)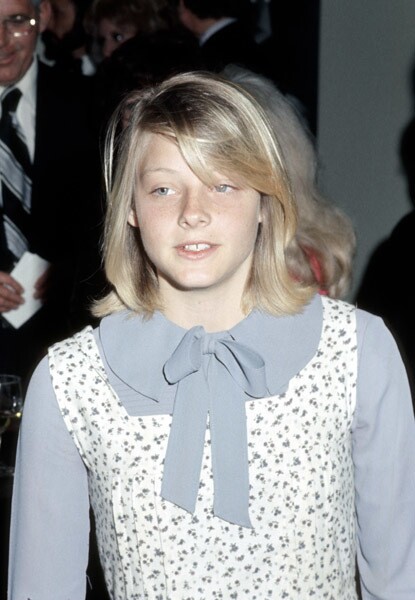 She shot to fame with her critically hailed, albeit controversial role as a teenage prostitute in "Taxi Driver" and had her own public drama with a stalker who supposedly tried to kill U.S. President Ronald Reagan to impress her. Now's she's starring in sweet PG-rated children's films, such as "Nim's Island," with a new child star, Abigail Breslin.
(WireImage)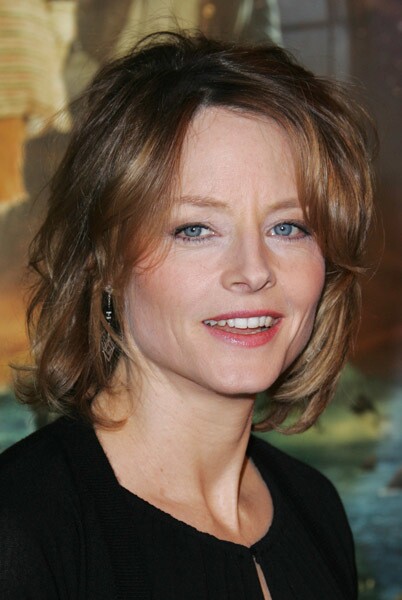 She was her daddy's little girl back in 1980, seen here with her brother James. Today, father and daughter no longer speak, but she's an Oscar winner, a tireless international activist for children's rights and expecting twins (any day) to add to her ever-expanding family (three adopted children, one natural daughter and counting), with one of People's choices for "Sexiest Man Alive," no less.
(WireImage)
Angelina Jolie
(Getty Images)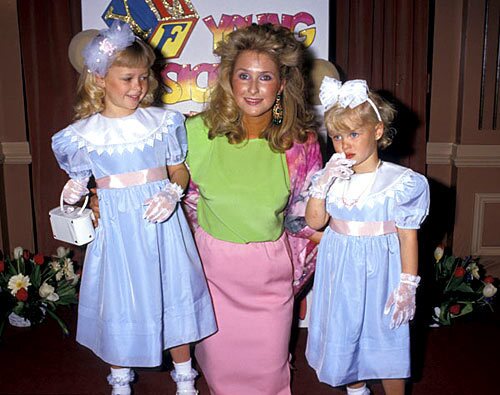 These two hotel heiress sisters grew up to be famous for being famous and for cleverly marketing themselves on Hollywood's red carpets. They now internationally hawk everything from their own clothing lines and fragrances (did I mention a brand of canned wine?) and can earn as much as $50,000 to $100,000 for public and private party appearances. It's work, people!
(WireImage)
Paris and
Nicky Hilton
(WireImage)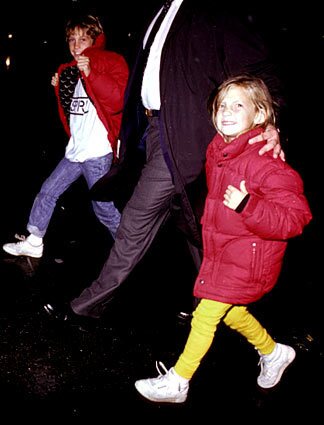 This daughter of celebrity parents -- a musician father and actress mother -- grew up out of the limelight but now has a solid film career, mostly in romantic comedies. Her own romantic life -- she's divorced from her rock star husband -- seems to be settling down.
(WireImage)
This young girl was acting onstage with
Meryl Streep
at age 12. At 13 she starred with Sir
Laurence Olivier
in "A Little Romance" and at 15 was Time magazine's "Hollywood Whiz Kids" cover girl. She has never stopped working and was nominated for an Oscar for her 2002 role in "Unfaithful" with
Richard Gere
. Once married to a brooding French actor, she's now married to
Barbra Streisand
's stepson, Josh Brolin.
(WireImage)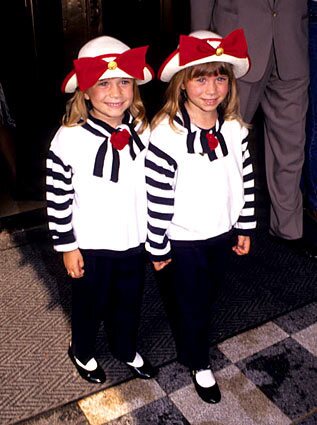 These identical twins have been working since they were 6 months old, when they were hired to star in "Full House." These merchandized mega-millionaire celebrities are now best known for their sometimes difficult personal lives and quirky fashion statements. They pioneered the style called Boho-chic and have been criticized by PETA for wearing old fur garments. But they are now trying to forge serious TV and independent film careers. Good luck with that, girls.
(WireImage)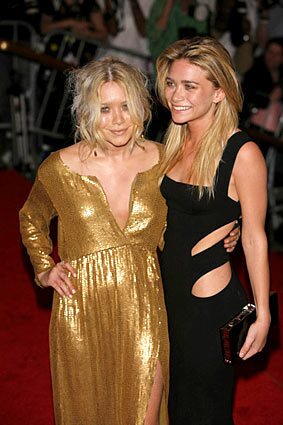 Mary-Kate and
Ashley Olsen
(WireImage)
The daughter of
Alfred Hitchcock
heroine
Tippi Hedren
did her first TV commercial when she was 9 months old. She and hubby
Don Johnson
(seen here) posed nude together for Playboy in 1976, divorced in 1979 and remarried in 1989. This actress, now happily married to a hot Latin actor, has seen her career slow since scoring an Oscar nod for "Working Girl" in 1989.
(WireImage)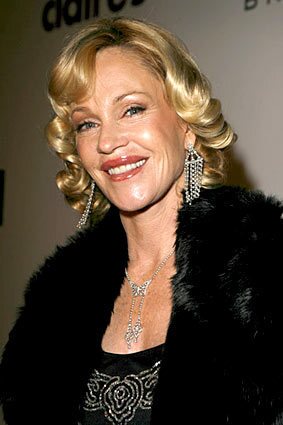 Melanie Griffith
(WireImage)
She got her film break at age 6, starring with
Cher
in "Mermaids." This tiny (5-foot-1) actress, most famous for her role as Wednesday in the film "The Addams Family," has had a diverse but uneven screen career, from serious fare ("The Ice Storm") to blockbusters ("Sleepy Hollow"). She's currently starring in "Speed Racer," and with her newly blond hair and glamorized appearance, has a more marketable Hollywood look.
(WireImage)
Christina Ricci
(WireImage)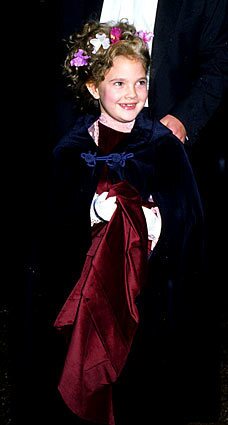 This little girl, born into a famous but troubled acting family, won our hearts when she helped a tiny alien find his way home in a 1982
Steven Spielberg
film. She was only 6.
But the prepubescent actress partied like an adult rock star on the L.A. nightclub scene and was in rehab by age 13, later penning an autobiography, "Little Girl Lost." She has found her way back, has her own production company and is directing her first film with another fresh new face, Ellen Page. Oh, and she's in love with the Mac guy!
(WireImage)
Drew Barrymore
(WireImage)
This freckle-faced Ford model was on "Another World" at 10 and did her first film, "The Parent Trap," at 11, playing identical twins. Her teen queen status was secured with hits like "Mean Girls" and "Freaky Friday." She also played identical twins in her last film, "I Know Who Killed Me," which garnered her two worst-actress Golden Raspberry awards. She's also known for wild partying, spending a little over an hour in jail for a DUI conviction and leaving a
Utah
rehab to get her hair done. Look for her soon on "Ugly Betty" playing (surprise) a former mean high school girl.
(WireImage)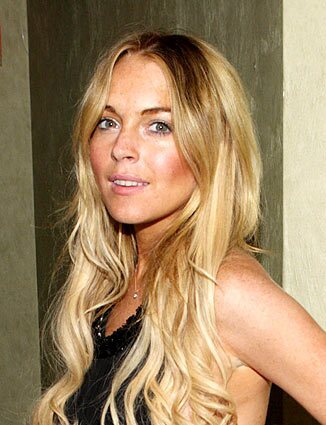 Lindsay Lohan
(WireImage)