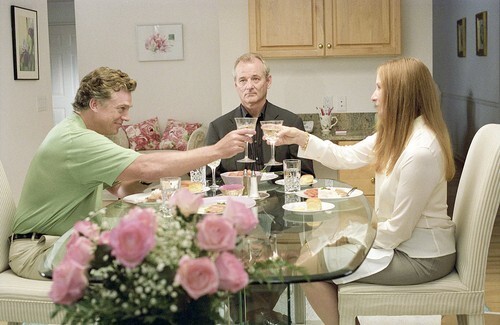 7 Images
Iris Bahr's celebrity companion backpackers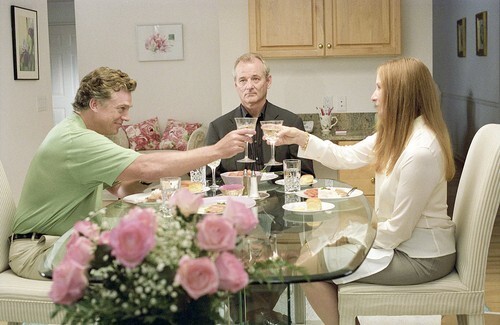 Bill Murray
So I can enjoy comedic relief during those long train rides in India; he also will come in handy when battling animosity and sour faces from the locals. Whereas my compensatory uber-smile and loud, slow English only seems to annoy them more, Bill's perfected curmudgeonly face of discontent will totally overpower any look of disdain they can muster, thereby gaining their respect and better treatment/service/purchase price.
Risk:
He really will be annoyed most of the time.
(David Lee)
Lorraine Bracco
So I'll have a voice of reason to calm my bouts of neuroses and obsessive thinking.
Risk:
[That] she's clueless in person -- i.e., must first clarify if her crack-voiced, awkwardly delivered yet surprisingly therapeutic advice is limited to her TV persona.
(Craig Blankenhorn / HBO)
Lindsay Lohan
So at least I'll feel like I have my [stuff] together.
Risk:
Her constant intentional and unintentional attention-grabbing-press drama might deem travel to faraway locations as exotic as the Paramount lot.
(AlphaX/X17online.com)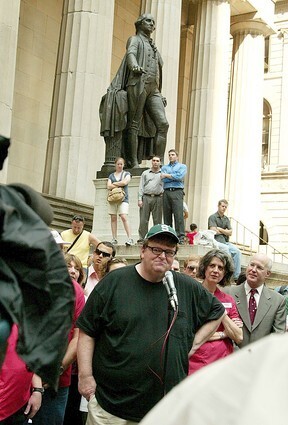 Michael Moore
So the European backpackers will talk to me. Otherwise, my Americanism will keep me confined to backpacking with other Americans, which total two people in most Asian countries.
Risk:
His incessant preaching about various ailings of American society, how France beats Flint any day, etc….
(Peter Kramer / Getty Images)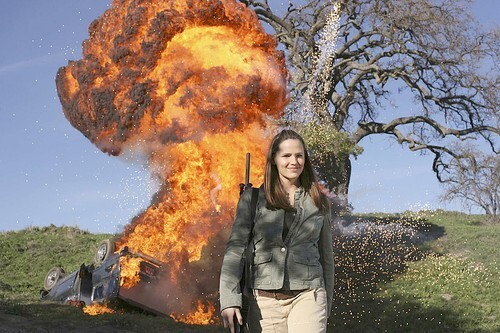 Jennifer Garner
So I have physical protection and a bonus gal pal.
Risk:
Might be too hot and sexy and sweet and smart and hence detrimental to my ego and a potential upstager of my military experience, since what I did in the actual [Israeli] army does not measure up to the stunts she pulls on television. I will lose my upper hand with my main "impressive" card. That being said, her maternal status and love for her husband makes her more tolerable and not an actual danger in terms of potential hook-ups.
(Buena Vista Home Entertainment)
Colin Farrell
So I can be satisfied.
Risk:
Local hot chicks with Asian skills will distract him from his main purpose of servicing my needs.
(Merie Wallace / AP)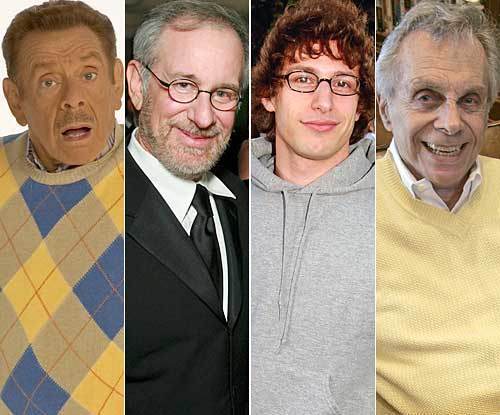 Jerry Stiller / Steven Spielberg / Andy Samberg / Mort Sahl
So I can comply with my "always good to have another Jew around" policy. Said Jew would not be required to do anything other than be Jewish. (This is a wild card that is open to various contenders.)
Risk:
Two Jews roaming the globe might be interpreted as a demonstration of Zionist arrogance and animosity against the Arab countries of the world, not to mention a global threat that needs to be addressed by the international community, resulting in a U.N. security resolution against Israel and numerous boycotts and embargoes.
(CBS / BEImages / Getty Images / AP)