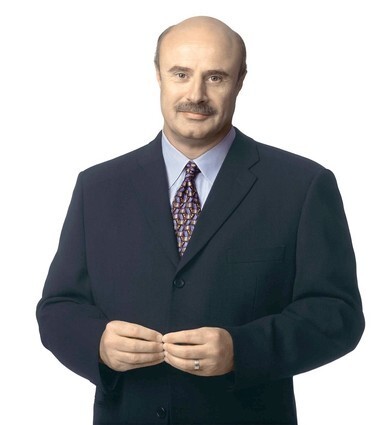 7 Images
Dr. Phil's faux pas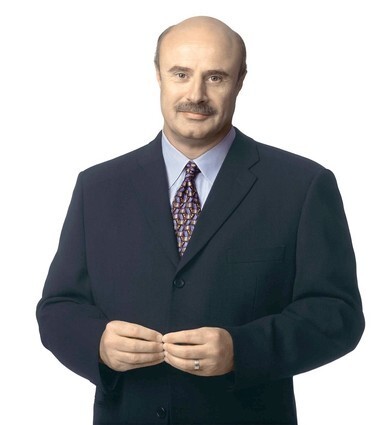 By Sheigh Crabtree and Patrick Kevin Day, Los Angeles Times Staff Writers
Former Texas footballer
Dr. Phil
was never a McSaintly, known for his gentle bedside manner or altruism. The celebrity therapist gives advice — unadorned, straight-talking, tough-guy counsel. Yet, lately, in his pursuit of TV ratings and exclusives, Dr. Phil is quickly going from an intrusive McPesky to an opportunistic McQuacky, all too eager to stage confessional sessions and unwanted interventions while the cameras are rolling. But why be surprised now? Dr. Phil has a long habit of playing it fast and loose.
(Paramount Television)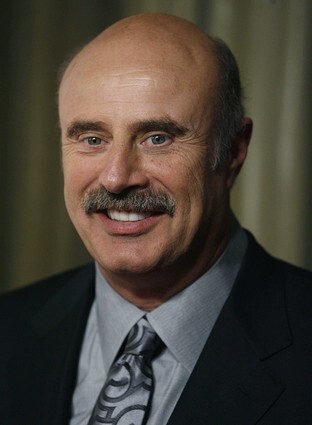 Incident:
Teen attack pack leader sprung from jail
What did Phil do:
Unless you were encased in a cone of silence last week (news broke April 8), you likely heard about eight teenage girls who viciously beat another girl and
videotaped the attack
. Well, the Dr. Phil show heard about it too. In hot pursuit of a ratings "get," Dr. Phil's production staff charged down to Florida to post bail for the alleged ringleader in the beating. The cherry on top was a Dr. Phil staffer escorting the accused out of jail, bragging to waiting media throngs that Dr. Phil had the "exclusive."
What would Phil say:
"Sometimes you've just gotta give yourself what you wish you were getting from someone else."
Outcome
: Show canceled. Dr. Phil's spokeman said, "certain staff members went beyond our guidelines," and as a result, "we have decided not to go forward with the story."
(Matt Sayles / Associated Press)
Incident:
Dr. Phil visits Britney Spears at hospital
What did Phil do:
Anyone remember a little incident back in January when Britney Spears was removed from her home by medical authorities while tied down to a stretcher? Never one to miss a starring role in someone else's personal crisis, Dr. Phil managed to wangle his way into the pop star's hospital. It is unclear what transpired inside, but Dr. Phil seemed more the opportunist in a white coat than any self-help knight in shining armor when he emerged from the medical facility saying he was doing a show on Britney and started blabbing about the troubled pop star's condition to the press.
What would Phil say:
"We teach people how to treat us."
Outcome:
The Spears family accused Dr. Phil of violating their trust on national television via a spokesman. "The family basically extended an invitation of trust for him to come in as a resource to support them, not to go out and make public statements," Lou Taylor said on the "Today" show. "Any statements publicly that he made, because he was brought in under this cloak of trust, are just inappropriate. We feel like, to set the record straight, we need to say that."
(Tony Esparza / CBS)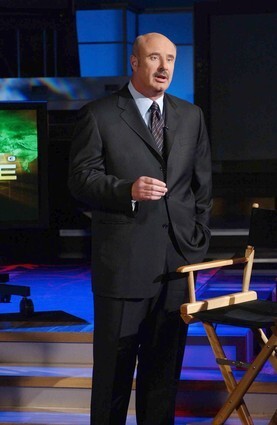 Incident:
Dr. Phil jumps into Natalee Holloway fray
What did Phil do:
Following the disappearance of Natalee Holloway in Aruba, a media circus descended on the small island. Deepak and Satish Kalpoe, two Surinamese teenage brothers who were seen with Holloway the night she disappeared, became the subject of intense scrutiny. Never one to miss an opportunity for sky-high TV ratings, in September 2005, the Dr. Phil show showed parts of a hidden-camera interview with Deepak that suggested the brothers were guilty.
What would Phil say:
"Failure is no accident."
Outcome:
The Kalpoes are suing CBS and the Dr. Phil show, claiming they were defamed on national television. Dr. Phil is accused of committing libel and slander, invasion of privacy, emotional distress, fraud, deceit and civil conspiracy by editing and airing an interview that suggests the Kalpoes are guilty. The Kalpoe lawsuit gained further traction when "20/20" aired a secret conversation between an investigative reporter and Joran Van der Sloot in which he suggests he had a sole accomplice to help him hide Holloway's body.
(Michael Yarish / CBS)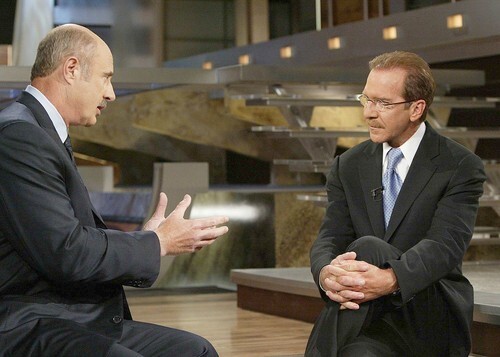 Incident:
Dr. Phil provides platform for Pat O'Brien to polish his tarnished image
What did Phil do:
Pat O'Brien, host of Viacom-owned "The Insider," was exposed leaving a series of sexually explicit voice mails on a woman's phone, which quickly became Internet fodder. After treatment in an alcohol rehabilitation program, O'Brien had to undergo grilling in a prime-time special on Viacom-owned CBS with Dr. Phil, host of his very own Viacom-owned show.
What would Phil say:
"Sometimes you just got to give yourself what you wish someone else would give you."
Outcome:
Dr. Phil turned his so-called televised therapy session with the obviously troubled O'Brien into a PR bonanza for corporate parent Viacom. In the end, the money people won, while the sick guy remained troubled -- in early 2008 O'Brien reentered rehab.
(Craig T. Mathew / Paramount)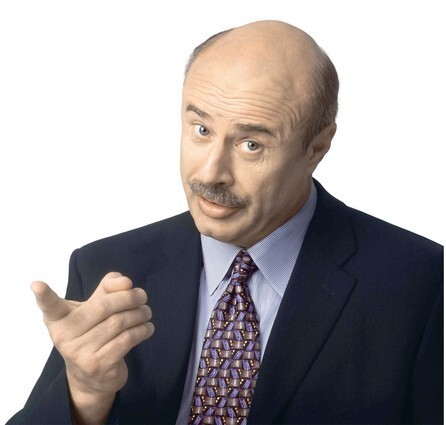 Incident:
Dr. Phil gets mixed up in diet pill scandal
What did Phil do:
The portly Dr. Phil got into the weight-loss game in 2003 with a series of TV specials and Shape Up! diet pills and bars. A year later, disgruntled customers filed suit against Dr. Phil, claiming the pills failed to work as advertised.
What would Phil say:
"You need to listen to your body because your body is listening to you."
Outcome:
Dr. Phil and the customers reached a $10.5 million settlement in 2006. The company that produced the pills, Texas-based U.S. Nutraceuticals, halted production in 2004 in the face of an impending investigation by the Federal Trade Commission on false advertising concerns.
(Paramount Television)
Incident:
Dr. Phil has affair with 19-year-old patient
What did Phil do:
According to the unauthorized biography "The Making of Dr. Phil," the 38-year-old psychologist conducted an affair in 1988 with a 19-year-old therapy patient. He was married at the time.
What would Phil say:
"I think you're running into a lot of trouble if your idea of foreplay is, 'Brace yourself honey, here I come!' "
Outcome:
The Texas State Board of Examiners of Psychologists found him in violation of its code of ethics and assigned him one year of supervised practice and mandatory enrollment in a professional ethics course, and ordered him to undergo physical and psychological evaluations. Rather than complete the requirements, Phil gave up his practice and founded the company Courtroom Sciences.
(Lawrence K. Ho / Los Angeles Times)