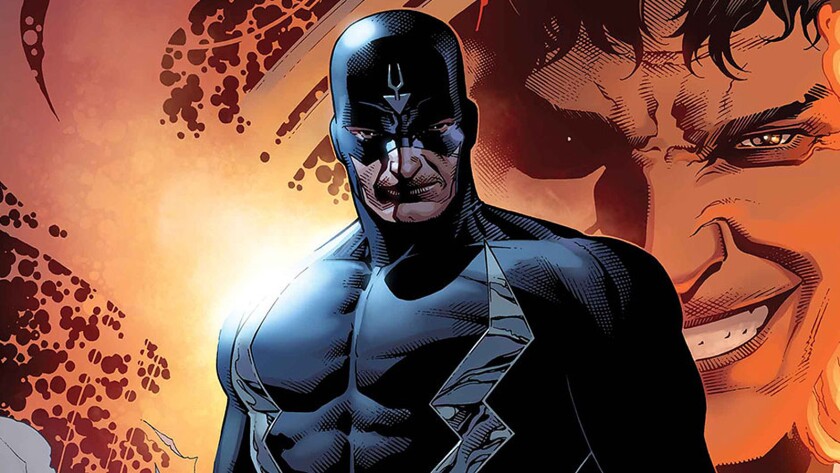 ABC's new series "Marvel's The Inhumans," an unconventional group of heroes, will be presented to viewing audiences in an unconventional way: in IMAX.
Inhumans, a race of superhumans with various powers, have been making their presence known on television in "Marvel's Agents of S.H.I.E.L.D." One of the stars of the show, Chloe Bennet, a.k.a. Daisy Johnson, is a superpowered superhero, and an inhuman.
Marvel Television and IMAX have partnered to premiere the new series worldwide exclusively in IMAX commercial theaters for two weeks in September 2017. ABC then plans to premiere the weekly series that fall with other exclusive content only seen on the network.
"In an ever-changing world of distribution and consumption, it's very exciting to be part of a groundbreaking initiative that takes us to the forefront of this evolution," Dan Buckley, president, Marvel television, publishing and brand, said in a statement.
Of course, before establishing themselves on television, they were first introduced in Marvel Comics by Stan Lee and Jack Kirby in 1965.
The Inhumans are derived from a comic book monarchy. The royal family had a society based in peace and led by its monarch, Black Bolt, and his wife, Queen Medusa. The new series will explore the adventures of Black Bolt and his inhuman family.
This is the first time, according to Marvel, that a live-action series has debuted on IMAX screens.
"This unprecedented alliance represents a bold, innovative approach to launching great TV content for a worldwide audience," said Ben Sherwood, co-chairman, Disney Media Networks and president, Disney|ABC Television Group in a statement.
See the most-read stories in Entertainment this hour >> »
Follow me on Twitter: @Storiz
---