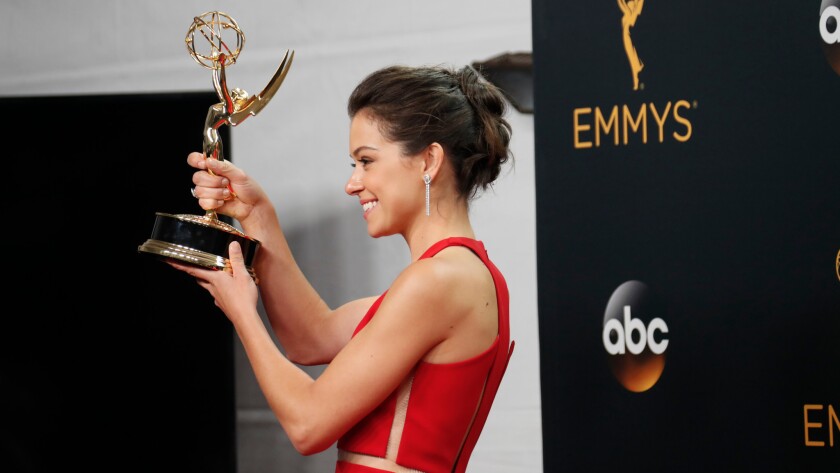 For the first time since "Orphan Black's" premiere in 2013, fans of the show have a reason to celebrate on Emmys night.
Tatiana Maslany won the 2016 Emmy Award for lead actress in a drama series on Sunday, an accolade that members of the Clone Club feel has been long overdue.
Maslany has portrayed more than 10 characters so far during the course of the series and was, in fact, credited for more roles in her nomination than the rest of the lead drama actress nominees combined.
See the most-read stories in Entertainment this hour »
"Orphan Black" fans have always been vocal in their support of the show on social media, so, of course, Twitter exploded in glee when Maslany was announced as the winner.
Maslany's "Orphan Black" family were definitely among the most vocal in their celebration.
Clone Club, of course, celebrated the occasion in the way they do best — with gifs and memes.
And yes, Maslany does see the love and thanked Clone Club for their unwavering support.
Twitter: @tracycbrown
---