12 Images
Best & Worst 2008: Unanswered questions
Watchmen
By Patrick Kevin Day
The last weeks of the year are usually a mad rush to tie up loose ends before the holidays. But in the entertainment world (or at least among those of us who survive on a steady diet of it) there are several unanswered questions to which we won't get answers until after the new year. How will the "Watchmen" movie turn out, for example. How we will make it through the next few weeks and months before we know the answers is a burden we must shoulder in private. But as long as we're being tormented, we figured you should be too. So here are those final, nagging questions we just wish someone would tell us so we can go drink eggnog in peace.
(Dave Gibbons / DC Comics)
Lost
Forget about what the island on 'Lost' is, where did it go?
In the closing moments of "Lost's" rejuvenated (and tragically strike-shortened) fourth season, island mastermind Benjamin Linus descended into the bowels of his magical tropical paradise and turned a crank that, um, did what exactly? People talked about "moving the island" but was it through time? Through space? To another network? The point is, the island vanished before our eyes and suddenly the burning question of this Swiss-watch of a TV series became, "Where is the island?" Something tells us we'll get some (but not all) of the answers starting Jan. 21 when "Lost" returns.
(Mario Perez / ABC)
Robert DeNiro
Does Robert DeNiro have a great role left in him?
Once upon a time, Robert DeNiro was the great man of American cinema. Whether it was "Taxi Driver," "
The Godfather
II" or even "Awakenings," he was the guiding light for a generation of actors. He was beloved. He was respected. He was feared. Sometime in the '90s he started to bank on that goodwill to make big, audience-friendly comedies. It was a change of pace and we respected that. "Meet the Parents" was a hit. "Analyze This" was too. But then came the sequels and the misfires and the head-scratching career choices -- "Rocky and Bullwinkle"? Really? This year, he re-teamed with that other master thespian,
Al Pacino
for the lame cop thriller "
Righteous Kill
." He also starred as a Hollywood producer in
Barry Levinson
's ignored "What Just Happened?" Audiences asked, "What happened to DeNiro?" He's re-teaming with "Heat" director
Michael Mann
once again for "Frankie Machine," so here's hoping DeNiro can wow us one more time.
(Warner Bros. Pictures)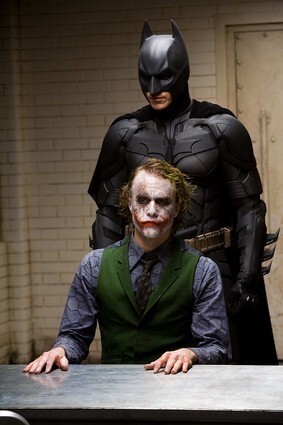 Batman
Who will Batman fight next?
Now that the identity of the
White House
's next resident has been decided, Americans can move on to determining the next personnel for another American institution: Batman movies.
Christopher Nolan
's mega-grossing franchise rehabs, "Batman Begins" and
"The Dark Knight"
have already used Scarecrow, Ra's al Ghul, the Joker and Two-Face. The conventional wisdom is that the Riddler and Catwoman will pop up in the next movie, and casting gossip has already included
Eddie Murphy
and
Marion Cotillard
in those roles. But if Nolan returns one more time, he may be tempted to explore the darker corners of the Dark Knight's lore: Black Mask, Clayface, Ventriloquist and Hush are just a few of the villains who have never been given the live action treatment. After grossing almost $1 billion dollars worldwide, the filmmakers are in the rare position of having high expectations and the freedom to do whatever they want.
(Stephen Vaughan / Associated Press)
Breaking Dawn
Is 'Breaking Dawn' really the end of the ' Twilight' franchise?
Now that the "Twilight" movie has been released and has become a major hit, should we be expecting another
Harry Potter
-style mega-publishing event for the next installment in the literary arm of the "Twilight" empire? Maybe, maybe not.
Stephenie Meyer
had started on a retelling of "Twilight" from Edward the vampire's perspective, but when it got leaked, she scotched publishing plans and released the partially completed book on her website. And though the author maintains that the saga of Edward and Bella has reached its conclusion, everyone knows that the power of love (and scads of money) is the most powerful force in the universe. With all of the new fans coming to the series, it's likely we'll get more vampire adventures sooner rather than later.
(Little, Brown Young Readers)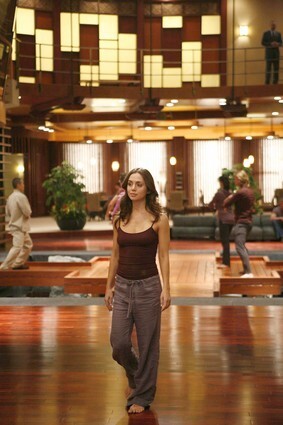 Dollhouse
Will Friday night kill 'Dollhouse'?
Eight months before the first episode of "Buffy" creator
Joss Whedon
's newest series ever aired on Fox, fans had started an online petition to keep the network from canceling it prematurely. They had reason to worry: Whedon's last series, "Firefly," had received a very brief life on the network in 2002. But mostly people thought the idea silly -- until the spring schedules were unveiled and "Dollhouse," starring
Eliza Dushku
, had been banished to the wasteland of Friday nights, typically the province of mouth-breather sitcoms and "20/20" specials. After news of a temporary series shutdown and talk of Whedon furiously rewriting episodes, the possibility of the fans needing that petition is very real. But will even that be enough to save the sense of bad mojo surrounding this series? The public will know on Feb. 13. Yes, that's Friday the 13th.
(Greg Gayne / FOX)
Britney Spears
How will Britney Spears screw up so she gets to come back again in 2010?
The year is ending on an up note for the troubled former teen pop star. After a very tragic breakdown and the loss of custody of her children to ex-husband Kevin Federline, she got on the road to recovery, which to the celebrity gossip media meant she lost some weight and got hair extensions. Suddenly, Britney was back like we loved her before with a well-received new album, an intimate MTV special and plans for a major tour in 2009. Now she has nowhere to go but down. Unless she manages to find some way to fall low again. Everyone loves an underdog (like "Slumdog Millionaire"), so if Britney is going to keep this gravy train going for her handlers, she'd better produce some bumps in the road. With 41 dates on her "Circus" tour, there are plenty of chances to fall flat on her face -- and soar ever higher.
(Thomas Kienzle / Associated Press)
Eminem, Marshall Mathers
Will Eminem's new album really come out?
The performer Vibe magazine called "the best rapper alive" in 2008 hasn't released an album of new material since 2004. His greatest hits collection from 2005 was called "Curtain Call," and there were rumblings that Marshall Mathers would leave the music biz for good. But then came word that he was working with master producer
Dr. Dre
and a new album, "Relapse," was promised by the end of 2008. Well, that ain't happening. Now the album is being promised to us sometime early in 2009. We could indeed see it next year, or it could become the next "Chinese Democracy." Only Mr. Mathers knows for sure.
(Andrew Medichyni / Associated Press)
Battlestar Galactica
Who is the fifth Cylon on 'Battlestar Galactica'?
Right off the bat, the creators of this revamp of the classic science fiction series told us there were 13 Cylon models. Over the course of the series, we learned what most of them looked like, but there were a "final five" who were kept shrouded in secrecy because they were embedded with the humans. At the beginning of the end of the series' third season, we learned the identity of four of the final five, but one is still secret. With 10 episodes left, time is running out to show us the last Cylon, though we've been assured the identity will indeed be revealed. The major suspects are Adm. Adama (
Edward James Olmos
), President Roslin (Mary McDonnell), Tom Zarek (
Richard Hatch
) and Starbuck (Katee Sackhoff). The series comes back on Jan. 16. Wanna bet they save the identity until the series finale?
(Justin Stephens / Sci-Fi Channel)
Jeffrey Dean Morgan
Can ' Watchmen' possibly live up to fans' expectations?
People have called it the "Citizen Kane" of comic books, and it's one of the only graphic novels to regularly appear on best books of the 20th century lists. It's author, Alan Moore, has disavowed any involvement with the film and it's become the subject of legal action from rival movie studios. So after all the advance buzz and hype and expectation of astronomical box office receipts, can the actual movie version of "Watchmen" ever manage to surprise us, thrill us or even excite us? Or is it possible that this one film will not only satisfy the impossible expectations of the obsessive fan culture, but will also heal our damaged ecosphere, solve Fermat's last theorem and find time to romance
Jennifer Aniston
? The answers will be known on March 6.
(Clay Enos / Associated Press)
Best & Worst 2008: TV moments
Best & Worst 2008: Surprise! It didn't stink!