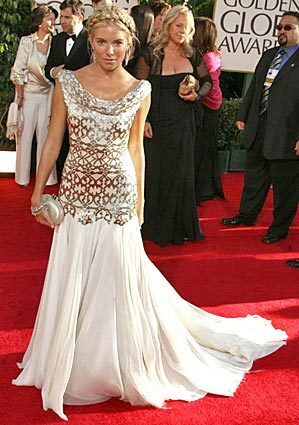 19 Images
2007 Best & Worst: Red carpet fashion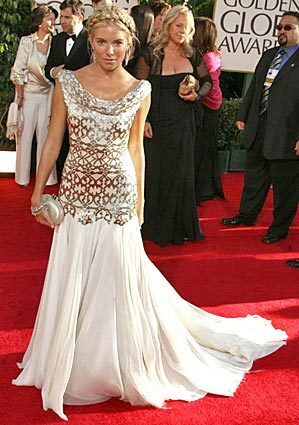 By Elizabeth Snead, The Envelope
Heidi hair
Sienna Miller wore a bizarre Swiss Miss braid wrapped around her head at the Golden Globes. All she needed was a few yodeling lessons.
(WireImage)
Decay before beauty
Remember these creepy miniature Grannys at Instyle's Golden Globes bash? The Olsen twins should stop doing vintage. They look ready for the remake of "Whatever Happened to Baby Jane."
(WireImage)
Dressed to Trek
Jennifer Connelly mistakenly chose a pouf-sleeve floral print minidress (with matching shoes!) for the "Reservation Road" premiere. Even though this outfit was designed by Balenciaga's Nicolas Ghesquière, it does not scream "serious actress." No, no. It whispers "Star Trek reruns."
(WireImage)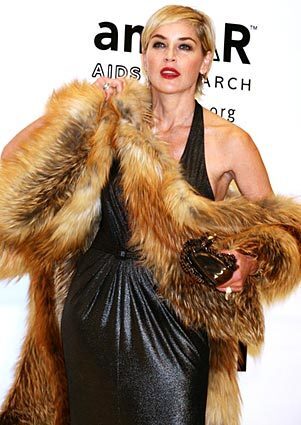 Road kill
Sharon Stone won the 2007 Cruella DeVille look-alike contest by wearing an entire den of foxes wrapped around her shoulders at an AmFAR fundraiser. Even if you don't support animal rights, this is just overkill.
(WireImage)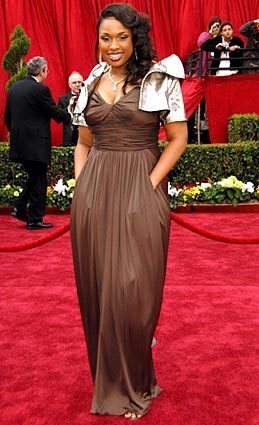 We won't get foiled again
Poor Jennifer Hudson's Oscar 2007 fun was foiled by this too-small metallic lamé bolero jacket, worn, insiders claim, at the insistence of her stylist -- Vogue's own Andre Leon Talley. Thanks a pant-load, Andre.
(WireImage)
When the bobble bursts
Ellen Pompeo took a lot of heat (and rightly so) for her Emmy bobble-head hairdo. Frankly, this abnormal mass looked like it should have been surgically removed. Paging Dr. Grey! Is there a brain surgeon available, stat?
(WireImage)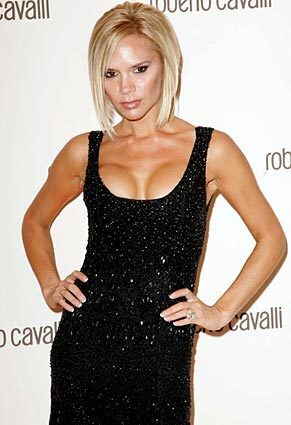 Malibu Barbie
When Victoria Beckham arrived in Hollywood, she bleached her brown bob a Malibu beach blond. Everyone from Paris Hilton to Katie Holmes copied her new cut, but thankfully, NOT the washed-out hue.
(WireImage)
Naughty girl
Remember how cute Vanessa Hudgens was at the Teen Choice Awards? That was before we all found out that she'd been practicing those seductive come-hither poses (sans clothes) on her cellphone camera.
(WireImage)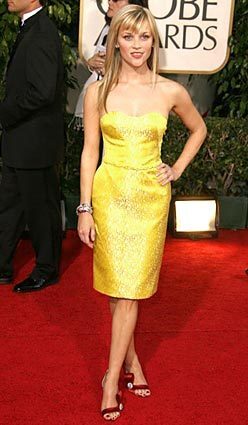 Splitsville
Divorced women everywhere noticed that freshly separated Reese Witherspoon looked light and sunny at the Golden Globes in a bright yellow Nina Ricci strapless dress. If looking good is the best revenge, this newly single mom definitely won this round.
(WireImage)
Fashion force
"Heroes" hottie Ali Larter admitted that she found this superbly flattering white silk Reem Acra gown the day of the Golden Globes. Talk about last-minute shopping super powers.
(WireImage)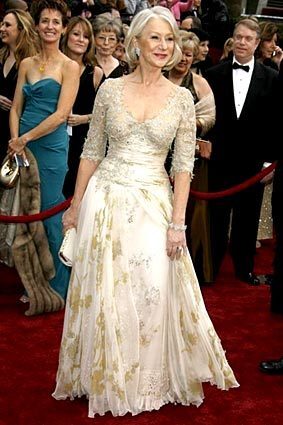 The royal treatment
Helen Mirren swept the 2007 awards season for her leading lady role in "The Queen." She also made 60 sexy by looking hot in everything. including this Christian LaCroix gown worn to the Oscars. You go, old girl!
(WireImage)
Sunny side up
After seasons of drab neutral colors, Angelina Jolie finally looked on the bright side. The activist/actress wore an eye-popping yellow Ungro gown at the Cannes Film Festival, and smoldered like the true red carpet siren she still is.
(WireImage)
The Spice of life
Two thumbs up for the Spice Girls reunion, kicked off at the Victoria's Secret Fashion Show. Why? Because it was silly, campy fun and light years better than Britney's boring wash-out.
(WireImage)
High notes
Carrie Underwood had nothing but high fashion moments in 2007. So she is at the Grammys, looking fantastic. Again. Too bad. Now we have to hate her.
(WireImage)
Baby bobs Spice Girls
The votes are in. There wasn't a cuter sight this year than Katie Holmes and her adorable daughter Suri Cruise's matching bobs. All together now, awww… As for Tom Cruise's short-sided crop? Not so much.
(WireImage)
Bedtime reading
Jennifer Lopez's 2007 down moment? When she hit the Oscars wearing what looked like the crystal-smothered lamp on my grandmother's bedside table.
(WireImage)
Wise crack?
Heidi Klum is gorgeous. But not so much in this low-backed dress that showed off her crack. Just call this the supermodel version of plumber's butt?
(WireImage)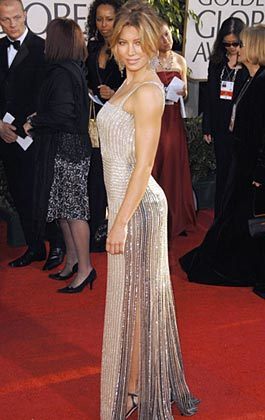 Rear admirable
Jessica Biel won Best Butt audience award at the Globes in this snug, shimmery sheath. It definitely caught her now-boyfriend Justin Timberlake's eye that night. And every other guy within a mile.
(WireImage)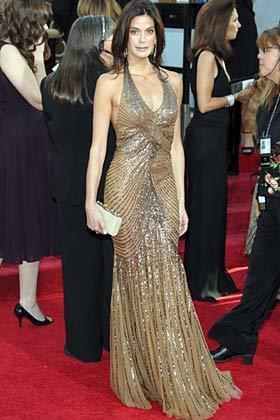 Most improved
Teri Hatcher was a sheer disaster (remember those hideous boy panties?) at the 2006 Grammys. But she redeemed herself at this year's Globes in a Versace metallic gown that didn't show off all her junk. It's true what Mom says: underwear matters!
Read
2007's Best & Worst: Movie Trailers.
(WireImage)