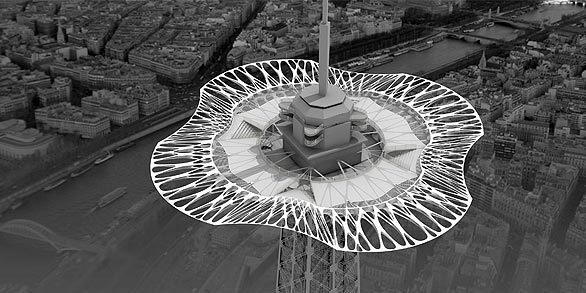 11 Images
Temporary architecture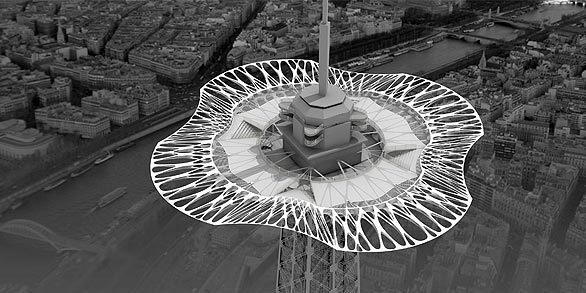 Several news outlets reported last month that the Eiffel Tower in Paris would be getting a temporary addition next year to mark its 120th birthday: a mushroom-shaped viewing platform made of Kevlar panels.
(Serero Architects)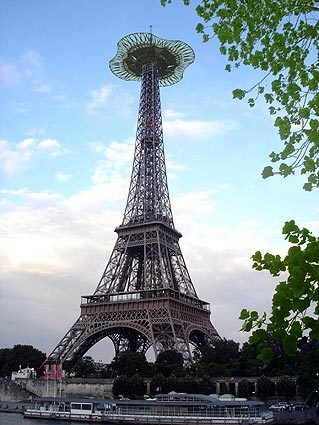 It turned out, though, that the tower was planning no such addition, temporary or otherwise. It was a misunderstanding fueled by Internet hype: a story about temporary architecture that was itself temporary.
(Serero Architects)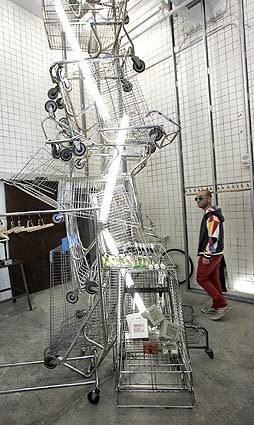 Still, the story did tap into a growing interest in impermanence among architects, designers and marketers alike. Already this year we've seen the opening of two "pop-up" stores in Los Angeles. This sculpture is in a downtown venue for Comme des Garçons accessible only from an alley.
(Lori Shepler / Los Angeles Times)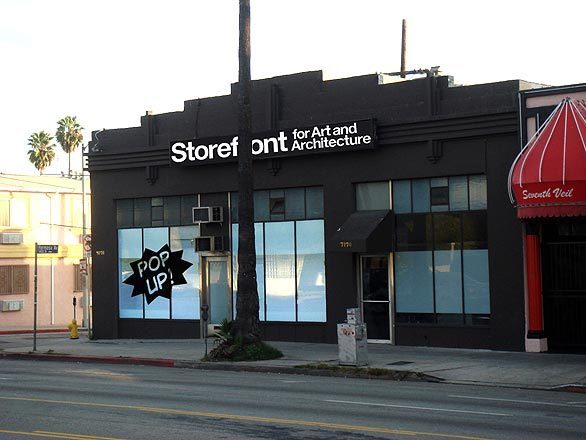 And this weekend, a West Coast branch of New York's Storefront for Art and Architecture will open on Sunset Boulevard for a five-week visit.
(Storefront for Art and Architect)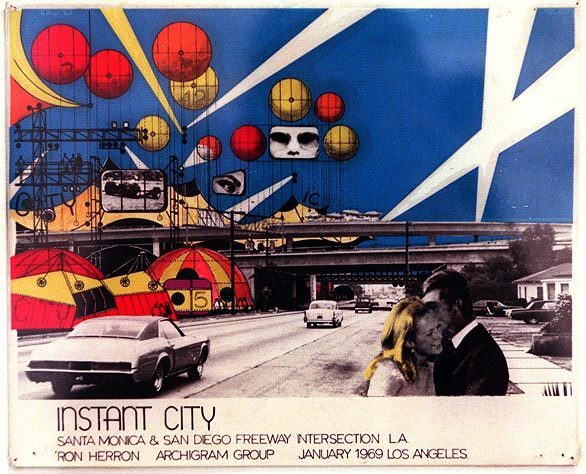 Storefront's residency recalls a long history of experiments in temporary architecture and urbanism in Los Angeles. In 1969, London's Archigram proposed this floating "Instant City" at the intersection of the 10 and the 405 freeways.
(Kirk McKoy / Los Angeles Times)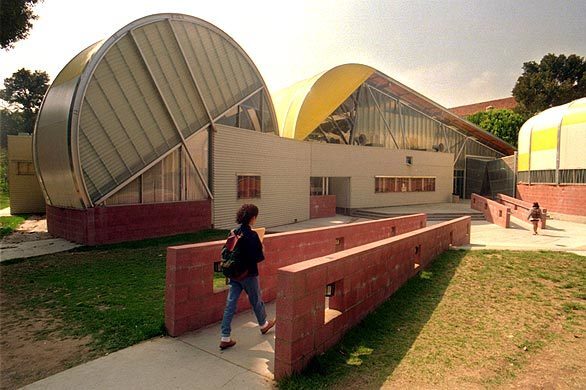 Nearly 25 years later, in 1992, the local firm Hodgetts + Fung designed a hugely popular Temporary Powell Library at UCLA — the "Towell" for short — while the original Powell was undergoing seismic work.
(Lori Shepler / Los Angeles Times)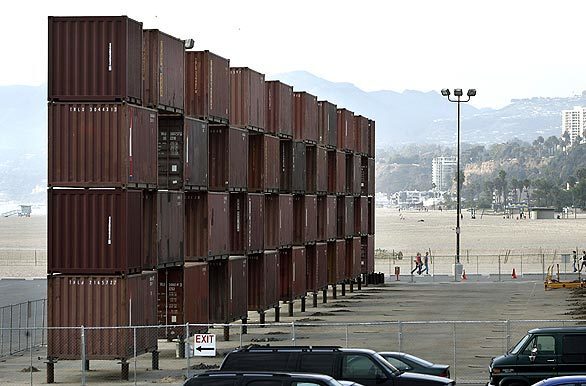 Japanese architect Shigeru Ban, who has made a career of designing ephemeral structures, produced this temporary art gallery out of shipping containers. Shown here under construction, it was assembled on the Santa Monica Pier in 2006.
(Christine Cotter / Los Angeles Times)
Silver Lake's Materials & Applications gallery has become one of the leading patrons of experimental architecture in L.A. by funding a series of temporary structures in its courtyard. This one, by Benjamin Ball and Gaston Nogues, was called "Maximilian's Schell." It went up, and came down, in 2005.
(Oliver Hess)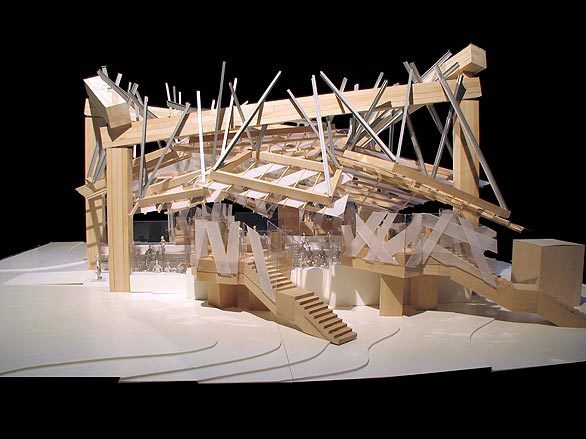 London's Serpentine Gallery sponsors a similar program, building an elaborate temporary pavilion each summer. This year's edition, a deliberately un-pretty collection of glass canopies and timber framing shown here in model form, is by Frank Gehry.
(Gehry Partners)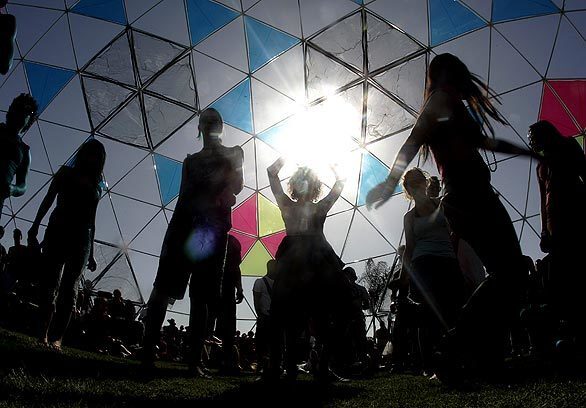 The Coachella music festival is supported each year by a village of temporary structures in the desert. Along with Burning Man, it's an example of pop-up urbanism
(Spencer Weiner / Los Angeles Times)
The architect and designer Michael Graves, perhaps best known among the general public for his teapots and other house ware designs sold at Target, designed this scaffolding of metal and fabric for the Washington Monument while it was being restored in 1999.
(Ron Edmonds / Associated Press)