11 Images
Best of 2007 - Art
A still from the 16-millimeter film "When Faith Moves Mountains," 2002, by Francis Alys, a video artist who was in vogue in 2007. In collaboration with Cuauhtemoc Medina and Rafael Ortega.
(Francis Alys/Hammer Museum)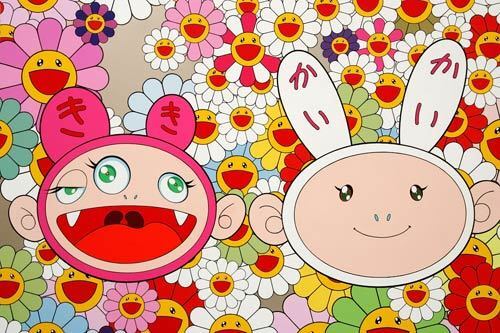 ''Kaikai Kiki News" is part of a Takashi Murakami show at the Geffen Contemporary at MOCA.
(Noel Vasquez/Getty Images)
UCLA Hammer Museum featured a retrospective on Vija Celmins. Her "Clipping With Pistol," graphite on acrylic ground, is from 1968.
(Vija Celmins/Hammer Museum.)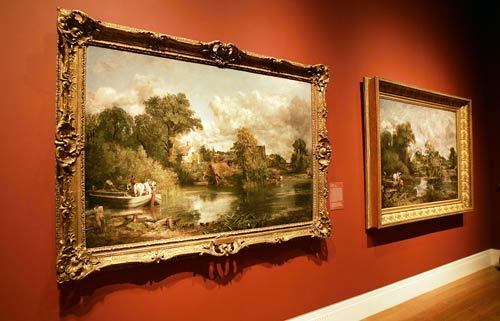 "The White Horse" painting from 1819, by artist John Constable, was part of an exhibit at the Huntington Library, Art Collections and Botanical Gardens in San Marino.
(Al Seib/Los Angeles Times)
"The Divine Shepherdess," an oil on canvas, c. 1780, was included in LACMA's "The Arts in Latin America, 1492-1820."
(Collection of Marilynn and Carl/LACMA)
Charles Ray's "Hinoki" was shown at Regen Projects II.
(Joshua White/Regen Projects II)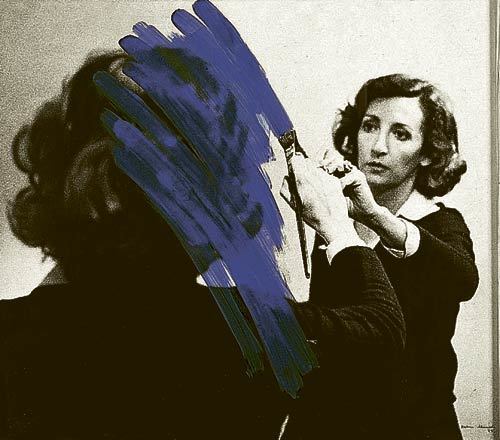 Helena Almeida's "Pintura Habitada," 1975, 11 black and white photographs with acrylic paint, was included in "WACK! Art and the Feminist Revolution" at the Geffen Contemporary in 2007.
(Helena Almeida/MOCA)
"Crumbling Wall," 2000, one of eight assemblage sculptures by El Anatsui on display at UCLA's Fowler Museum in 2007.
(Martin Barlow/Fowler Museum at UCLA)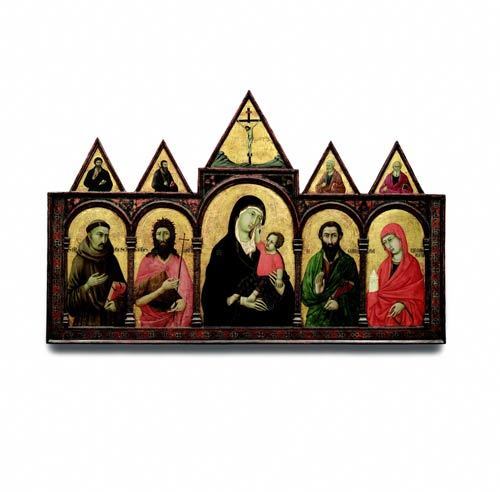 "Virgin and Child With Saints," 1317, is part of a traveling exhibit from the Cleveland Museum of Art, now on display at the Getty Museum.
(Cleveland Museum of Art)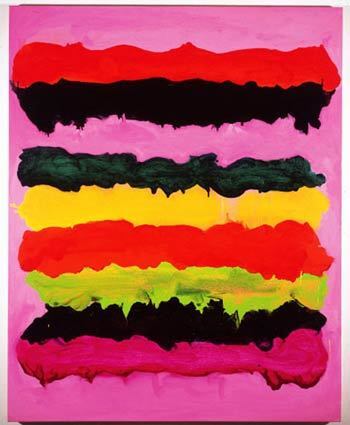 Mary Heilmann's oil on canvas "Surfing on Acid," 2005, is on display at the Orange County Museum of Art, in Newport Beach.
(Orange County Museum of Art)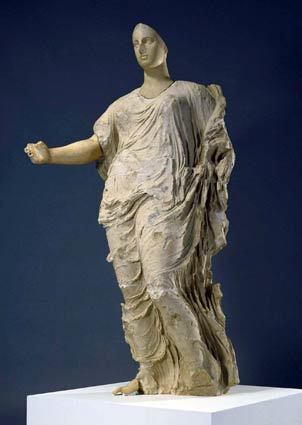 A 5th century statue of the goddess Aphrodite will remain on display at the J. Paul Getty Museum until 2010.
(AP Photo/Courtesy of the Italian Culture Ministry)