Loretta Devine is a legend, but she still has to audition for roles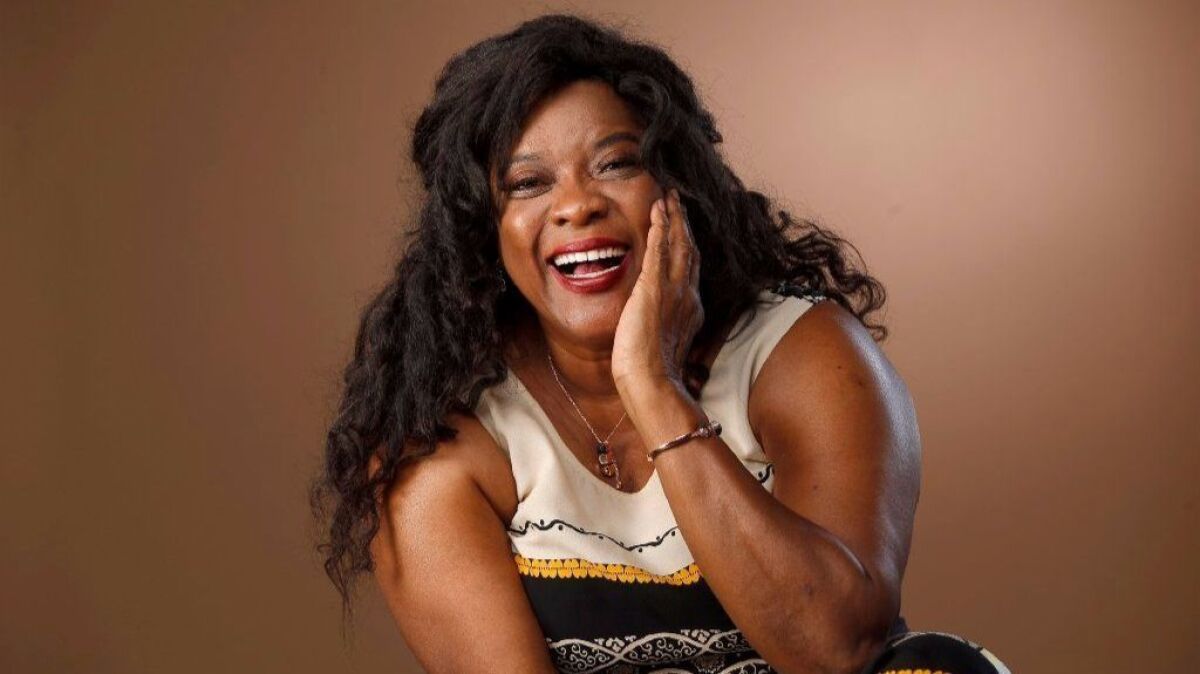 Loretta Devine is much more than her name suggests. Sure, she's angelic and delightful, but for so many lovers of black film and television, she's the mom, or aunt, or grandmother, or best friend, we've always wanted to call our own. And that is an important quality that, even at 67 years old, keeps her booked.
"I get blessed because I've been lucky to play moms in like over 100 films," she said, laughing, "and a lot of the young kids coming up, like Jerrod Carmichael who picked me to play his mother in 'The Carmichael Show,' are the ones creating work for me at my age. I thank God that they exist because they make it all possible."
And even though "The Carmichael Show" was recently canceled after three thought-provoking, hilarious seasons, Devine still has plenty to keep her busy. She voices a character on "Doc McStuffins," stars in the forthcoming Netflix comedy "Naked" opposite Marlon Wayans and Regina Hall and is filming two new projects: "HeadShop" from writer-director Kim Bass and "The Trap" with Mike Epps and Tip "T.I." Harris. She also recently finished a run of Don B. Welch's "The First Lady of Zion" stage play in Los Angeles.
---
Your first credited role was in 1981. How has the industry changed since then?
The Internet changed everything and made more work possible. Some people think Barack Obama made things change, although we couldn't feel it for the first four years. The last four there seemed to be new things happening thanks to Shonda Rhimes and what BET's been doing with "Rebel" and "The Quad" with Anika Noni Rose, and Niecy Nash with [TNT's] "Claws." You have a whole new spectrum of [movies and television shows] where black actresses are centered instead of playing minor roles. All of these things are improvements and accomplishments, and there's so many more things to come.
Also, there are so many people who have moved into the business from music, like 50 Cent, and you now have "Power" with Naturi Naughton who I absolutely love on that show and Debbi Morgan who plays her mother. I think things have changed a lot and it's such a good thing. We can get spoiled so easily and expect everything to stay, but I hope that these changes will last.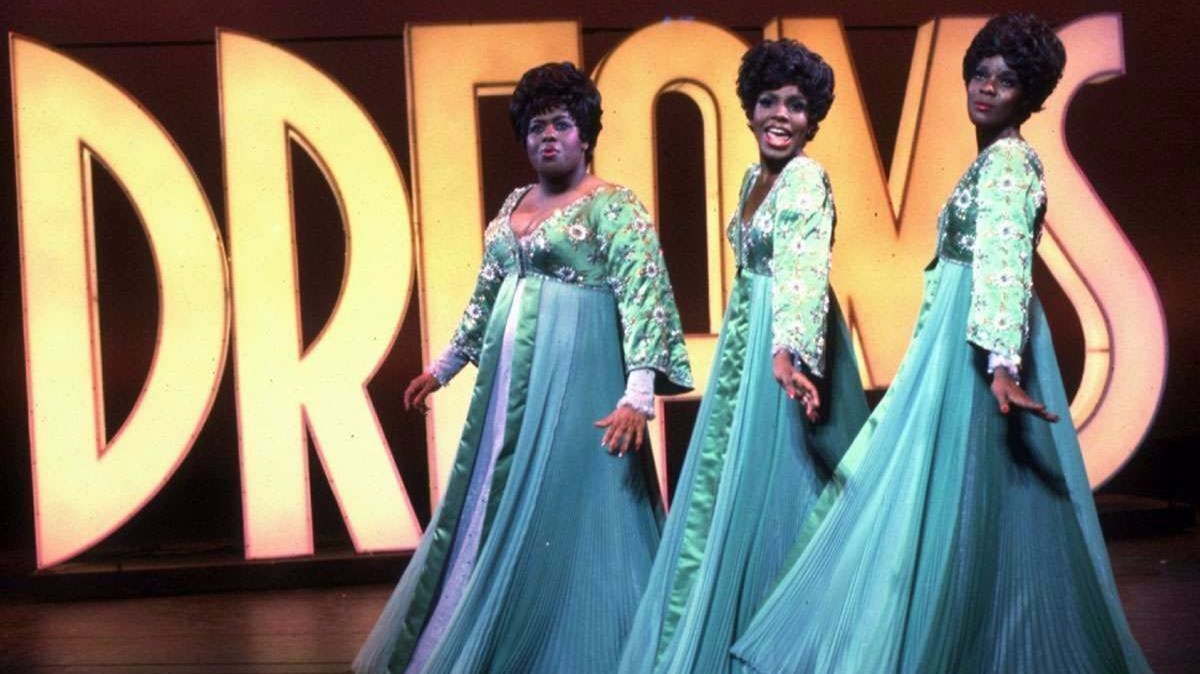 Most people seem to remember you for your comedic roles.
I've done a lot of drama too, but people mostly remember me from the comedies. I came [to Hollywood] from "Dreamgirls," which is more of a dramatic sort of thing. I came out here for "Little Nikita" opposite Sidney Poitier. That was one of the first movies I got a chance to be in, and that was serious. I was on "Grey's Anatomy" for seven years and that was serious, and the body of movies, I've done a lot of serious roles, like "Funny Valentine."
It seems like BET shows my movies repeatedly so people know me from everything. I never know what they're are going to say they know me from.
That's a mark of a sustaining and impactful career. How do you do it?
I'm a workaholic. [laughs] I think you have to be so in love with it. I've done so many independent movies which are dreams of young people. When I think about "Dirty Laundry" or "Down in the Delta," a lot of those were low budget. You don't make a lot of money, but you work with a lot of fabulous people whose dream it is to get their film made. I'm still doing those till this day. I have so much fun doing those and meeting people with ambition.
I just enjoy people in the industry who are trying to figure out how to get to the next stage. That's why I do a lot of stage plays, mostly with Don B. Welch, and there I get to work with new actors that are up and coming and trying to hone their craft. It's like doing a master class without being the teacher.
I think what sustains me is I do a lot of things, even voiceovers. The more you're equipped to do and the more you love to do it, you get the chance to say "yes" to more things.
I used to think that once you do a movie, you'd be a star.

— Loretta Devine
What do you think is one of the greatest misconceptions younger people have about the industry?
I used to think that once you do a movie, you'd be a star. I think what a lot of young people don't realize is that it takes a series of things before there's any movement. And now, things have changed so much where you could've done a movie like "Waiting to Exhale" and it'd be in the movie theaters for a month. Now, you can do a movie and it's gone in a week. Young people have to know that you have to be serious and dedicated. And no bad attitude. You can't get the big head and spend all your money on a big crew. Because that show could be over quickly.
Speaking of cancellations, "The Carmichael Show" is no more.
It's always devastating when a show ends, especially when it's good, but that's the business. I'm grieving. I just loved Jerrod's brain. It was just so lateral to anything I've ever done. The way he could give information — it was really quality TV and very educational. My heart is broken because of [the cancellation] and they never tell you why you have to go home. Just to get out. [laughs]
What types of roles are coming to you now?
I still have to audition for things, and I've done over 150 roles, because people still have to know whether they like you and are easy to work with.
I'm getting a lot of skank moms lately, moms in negligees. [laughs] I'm like "Oh my Lord!" Because the young kids got all these weird creative ideas, but it's so much fun.
I'm not one of the lucky ones who gets sent 14 and 15 scripts — it's like, "C'mon y'all. Please, write me something." [laughs] So, I started thinking, "Oh God, am I aging out?" because everything is about younger, but someway I've managed to stay afloat.
One thing people credit you for is great comedic timing. Do you have any comedic inspirations?
When I was younger, my namesake was actress Loretta Young and my mom made me think I could be an actress before I even knew what acting was. I started admiring whoever I saw on TV like Paula Kelly. I've never done stand-up and don't know that touring life, but I've been lucky to have great writers to work with. It's been an honor.
Do you have a preference of TV, film or stage?
TV pays. I love sitcoms with multi cameras where you work three to five days a week, and the rest you can devote to studying, and stay in L.A. Movies are hard but they're great because you go away from your real life to an imaginary life in another place where you get per diem, a great hotel and you don't have to worry about what your husband hates because he ain't there. [laughs] There are perks on every end of it.
What other advice do you have for those coming behind you?
I used to say that "God is my agent and Jesus is my manager. I don't need nobody else." Years later some kid came up to me and said the same thing. I said, "Girl, you better get you a manager! What's wrong with you? It's a new day, baby!"
Be serious about it. Study and go to where it's happening. You've got to be in it to win it. You can't just sit back in some little town and wish. Get up, put your big girl panties on, save your money and take a trip to New York or Los Angeles or Atlanta where things are happening. Be smart and be cautious. Be the best you you can be. And… pray the wolves don't get you. [laughs]
Get your life! Follow me on Twitter (@TrevellAnderson) or email me: trevell.anderson@latimes.com.
Get our L.A. Goes Out newsletter, with the week's best events, to help you explore and experience our city.
You may occasionally receive promotional content from the Los Angeles Times.