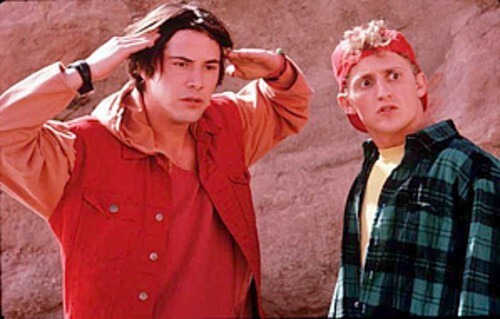 8 Images
Bergman's vision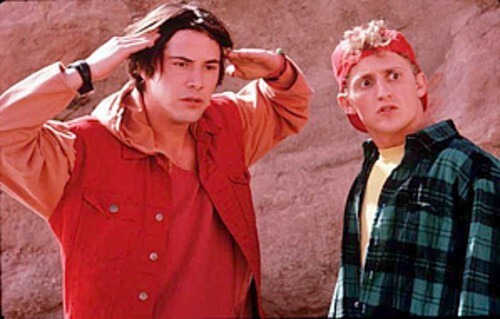 By Deborah Netburn and Rebecca Snavely, Times Staff Writers
'Bill & Ted's Bogus Journey'
In this 1991 movie, the dudes (Keanu Reeves and Alex Winter) play a game of Twister with the Grim Reaper (William Sadler). That's a reference to a scene in Bergman's "The Seventh Seal," in which a knight (Max von Sydow) plays chess with Death (Bengt Ekerot).
(Gemma La Mana / Orion Pictures)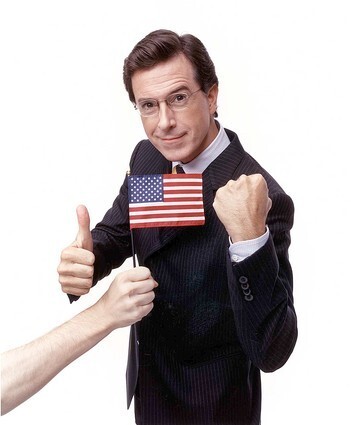 'The Colbert Report'
The show also makes reference to a chess match with the reaper, in its introduction to the recurring segment "Cheating Death." Stephen Colbert faces the reaper over a chessboard, then switches one of the pieces while Death is looking away.
(Martin Crook / Comedy Central)
'A Little Night Music'
Ever seen the Stephen Sondheim musical "A Little Night Music"? It was inspired by Bergman's 1955 film "Smiles of a Summer Night."
(Carol Rosegg)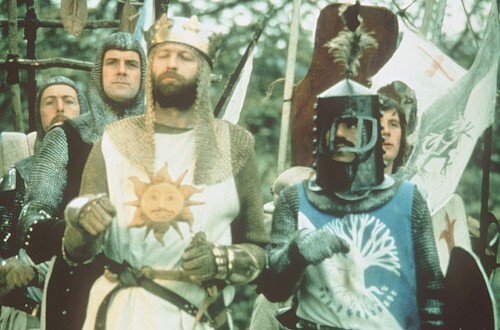 'Monty Python and the Holy Grail'
The comedy borrowed heavily from Bergman's imagery. All those wisps of smoke to indicate spooky medieval times? Pure Bergman. Directors Terry Gilliam and Terry Jones acknowledged the "borrowing" by putting Swedish subtitles in the introduction.
(Python Pictures)
Van Halen
The hair band wrote a song called "The Seventh Seal" in tribute to the Bergman films "The Seventh Seal" and "The Virgin Spring."
(Robert Gauthier / LAT)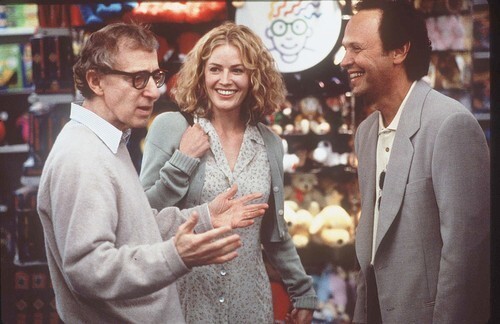 Woody Allen
The actor-director-writer is a huge Bergman fan and has been heavily influenced by him. For example, Allen's 1997 "Deconstructing Harry" has themes similar to those in Bergman's 1957 "Wild Strawberries."
(J. Clifford / Fine Line Features)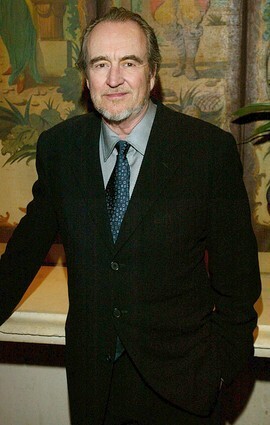 Wes Craven
The director's 1972 film, "The Last House on the Left," was a remake of Bergman's "The Virgin Spring."
(Matthew Simmons / Getty Images)
'The Magic Flute'
Kenneth Branagh's movie was a remake of Bergman's by the same name. Both were based on the Mozart opera.
(Rolf Konow)