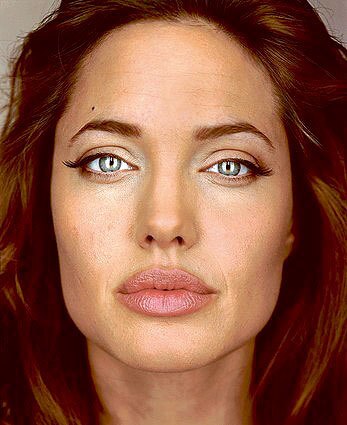 8 Images
Angelina Jolie: Life in Pictures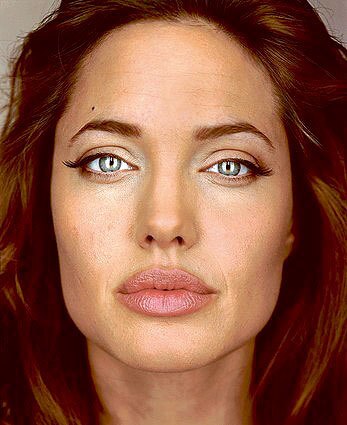 It is often said that beauty is subjective. It's not. Angelina Jolie is drop-dead gorgeous, and it's not up for debate. If you need some more reasons to hate her, Angelina has racked up three Golden Globes, two SAG Awards and an Oscar. Plus, her boyfriend is way hotter than yours.
(Martin Schoeller)
Angelina's film career began back in '82, when she acted with her father, Jon Voight, in "Lookin' to Get Out."
One of her first lead roles came in "Hackers," which ultimately became a cult classic.
Angelina reached superhero status with "Lara Croft: Tomb Raider," the smash hit that earned $275 million.
(WireImage / Paramount Pictures)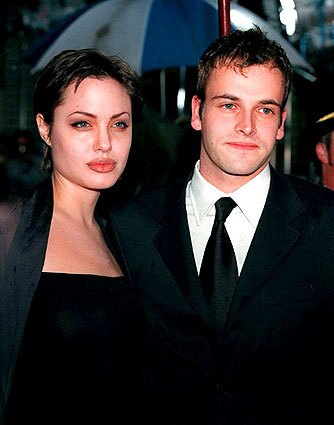 When Angelina married her "Hackers" co-star, Jonny Lee Miller (shown here), she wore a shirt with his name painted in her blood on the back. (The vampirical pair called it quits in '99)
After marrying her "Pushing Tin" co-star, Billy Bob Thornton, Angelina wore a vial of his blood around her neck. (By '03, it was bye-bye, Billy.)
()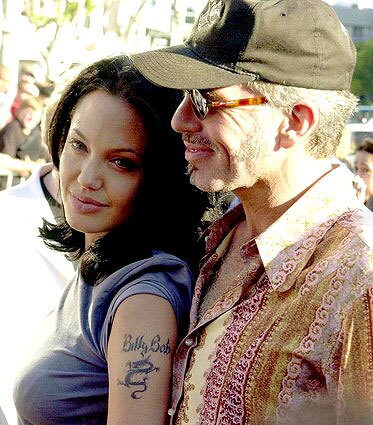 Angelina used to cut herself, she once told Barbara Walters that she has been involved with a woman, and she has numerous tattoos. (That "Billy Bob" tat seemed like a good idea at the time.)
(Lucy Nicholson / AFP)
At the 2000 Academy Awards, Angelina shocked fans by giving her brother a very un-sisterly kiss, and later declaring, "I'm so in love with my brother right now."
(WireImage)
While filming "Tomb Raider" in Cambodia, Angelina became interested in global issues. Now, she regularly travels to poverty-stricken countries and donates millions of dollars to her favorite causes. The United Nations High Commissioner for Refugees even named her a goodwill ambassador.
(Associated Press)
After the breakup of Hollywood's golden couple, Brad Pitt and Jennifer Aniston, rumors flew. Did Brad and Angelina hook up on the set of their recent blockbuster, "Mr. & Mrs. Smith"?
The pair, dubbed "Brangelina" by the tabloids, finally admitted that they were a couple in 2006, when Jolie confirmed that she was pregnant with Brad's baby. They still deny any romantic involvement while Brad was married to Jennifer.
(MJ Kim / Getty Images)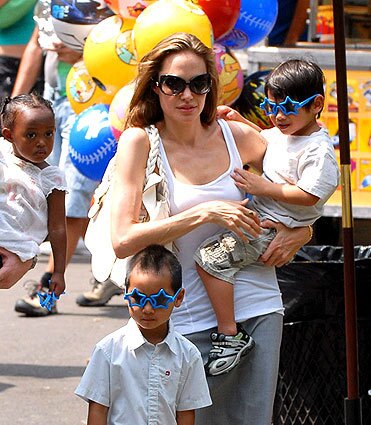 1. Angelina adopted her first child, Maddox Chivan Jolie-Pitt, from Cambodia.
2. Baby No. 2, Zahara Marley Jolie-Pitt, came from Ethiopia.
3. While in Namibia, Jolie gave birth to Shiloh Nouvel Jolie-Pitt.
4. On March 15, 2007, Jolie adopted Pax Thien Jolie-Pitt from Vietnam.
5. Stay tuned!
(WireImage)