27 Images
Emma Watson: Life in pictures
Emma Charlotte Duerre Watson started life in Paris in 1990, the daughter of two lawyers. She left the City of Light when she was 5 and moved with her mom and brother to Oxfordshire in England. Despite having spent five years in France, Watson says her French needs work.
(Graham Barclay / For The Times)
Her first big credit was the inaugural film based on J.K. Rowling's bestselling novels. Before landing the role of Hermione Granger in 1999 at age 9, her acting experience was limited to school plays and poetry reading competitions. Here she is with Daniel Radcliffe, left, and Rupert Grint.
(Peter Mountain / Warner Bros.)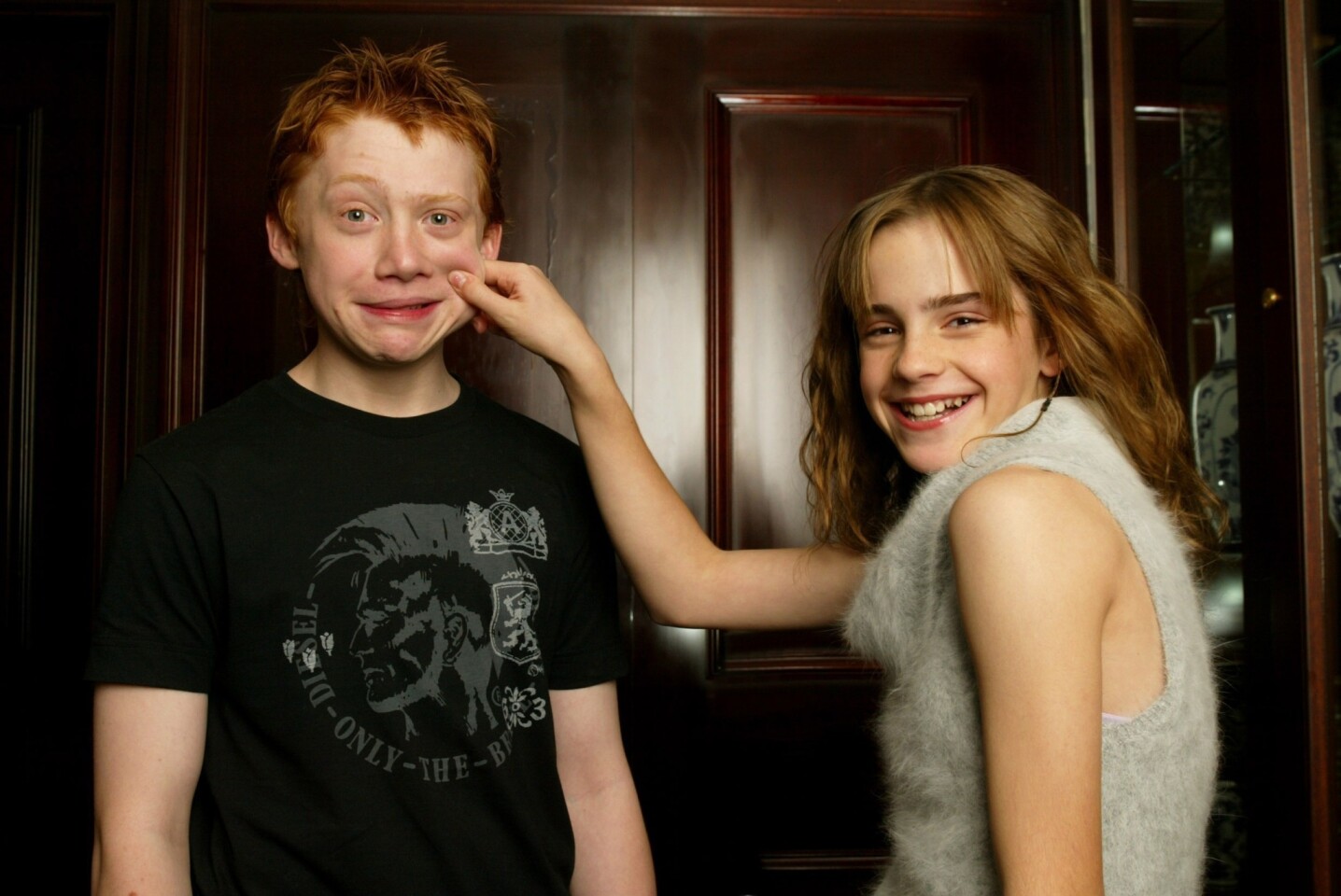 The headmistress of her grade school suggested she audition for the part of Hermione. She auditioned eight times before receiving the part, but Rowling said she knew she found the perfect Hermione from the moment she saw her tape. Here she clowns with Rupert Grint.
(Bruce Gilbert / Newsday)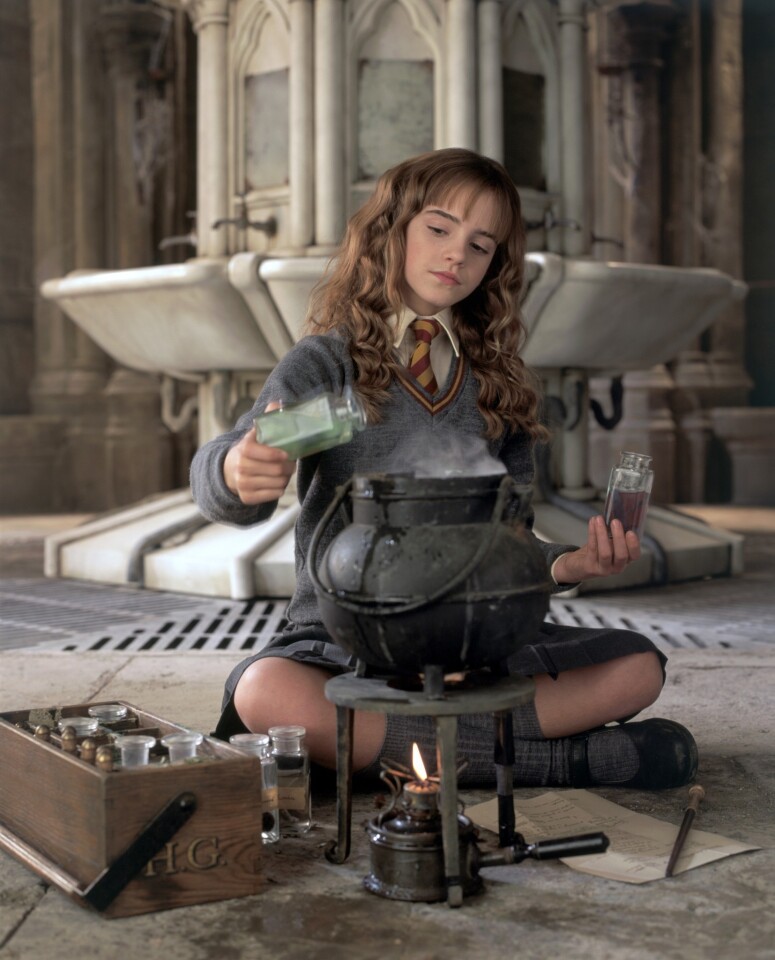 The first "Potter"" film began filming in 2000 when Watson was just 10. It was her first experience on a movie set, and she admits she was nervous. Helpfully, it was costar Rupert Grint's first film too.
(Peter Mountain / Warner Bros. Pictures)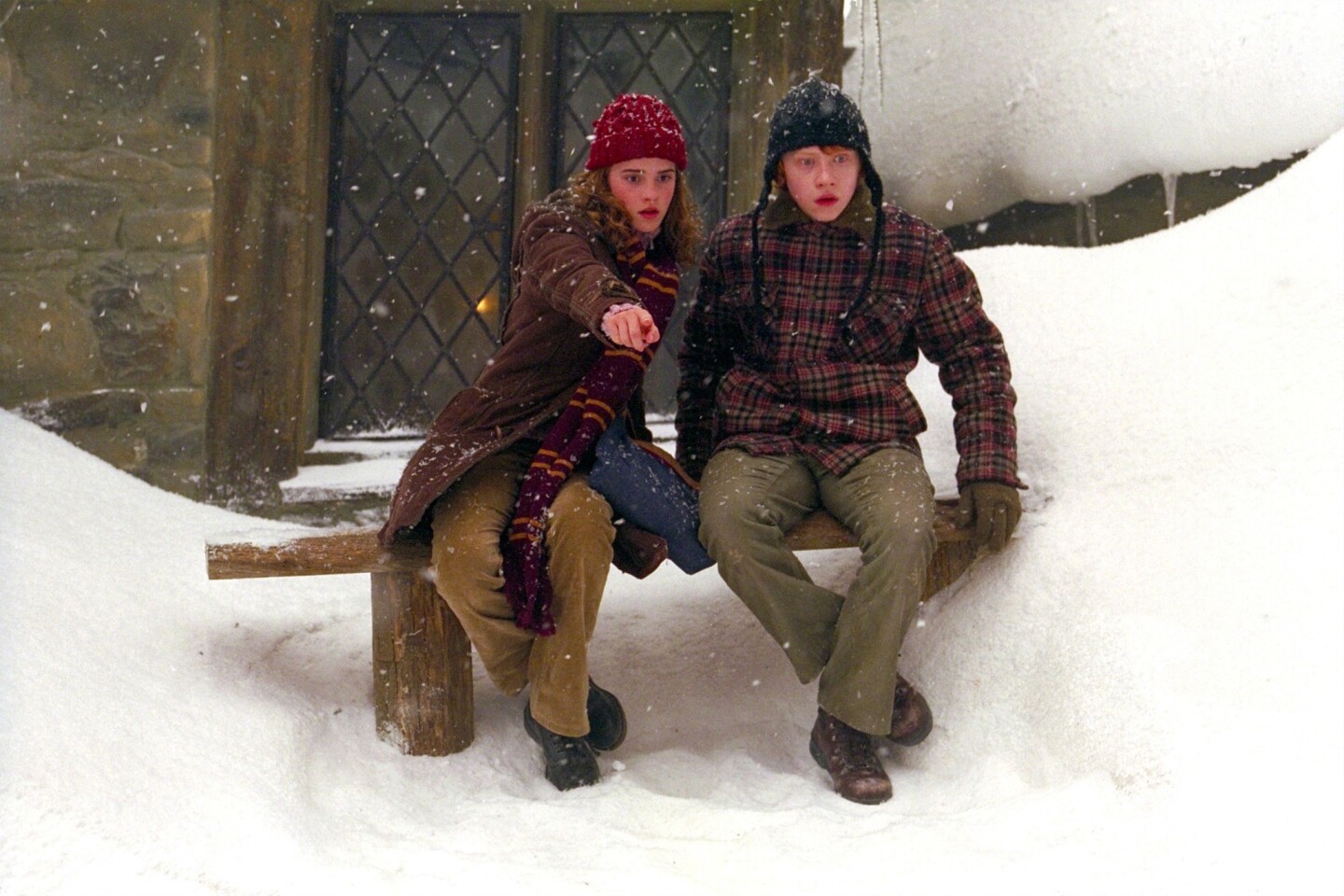 The actress also played field hockey for her private school as well as in a local league. She also skis, plays tennis, golfs and has her scuba certification. Here she is with Rupert Grint.
(Murray Close / Warner Bros. Pictures)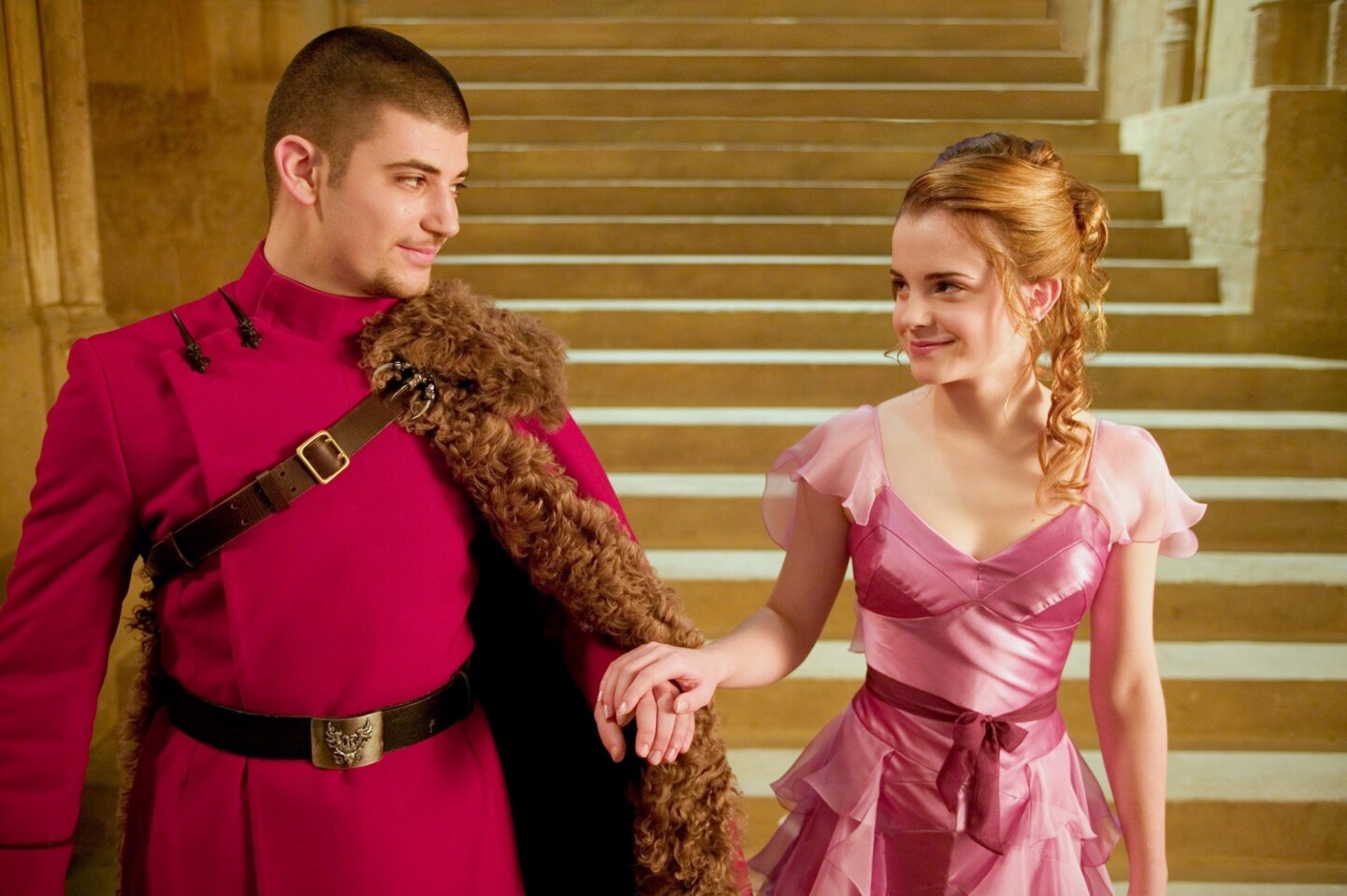 Watson said she didn't want her first kiss to be in character. "I had this sense that if I wasn't really careful, that could be me," she told Elle in 2014. Here she is with Stanislav Ianevski.
(Murray Close / Warner Bros. Pictures)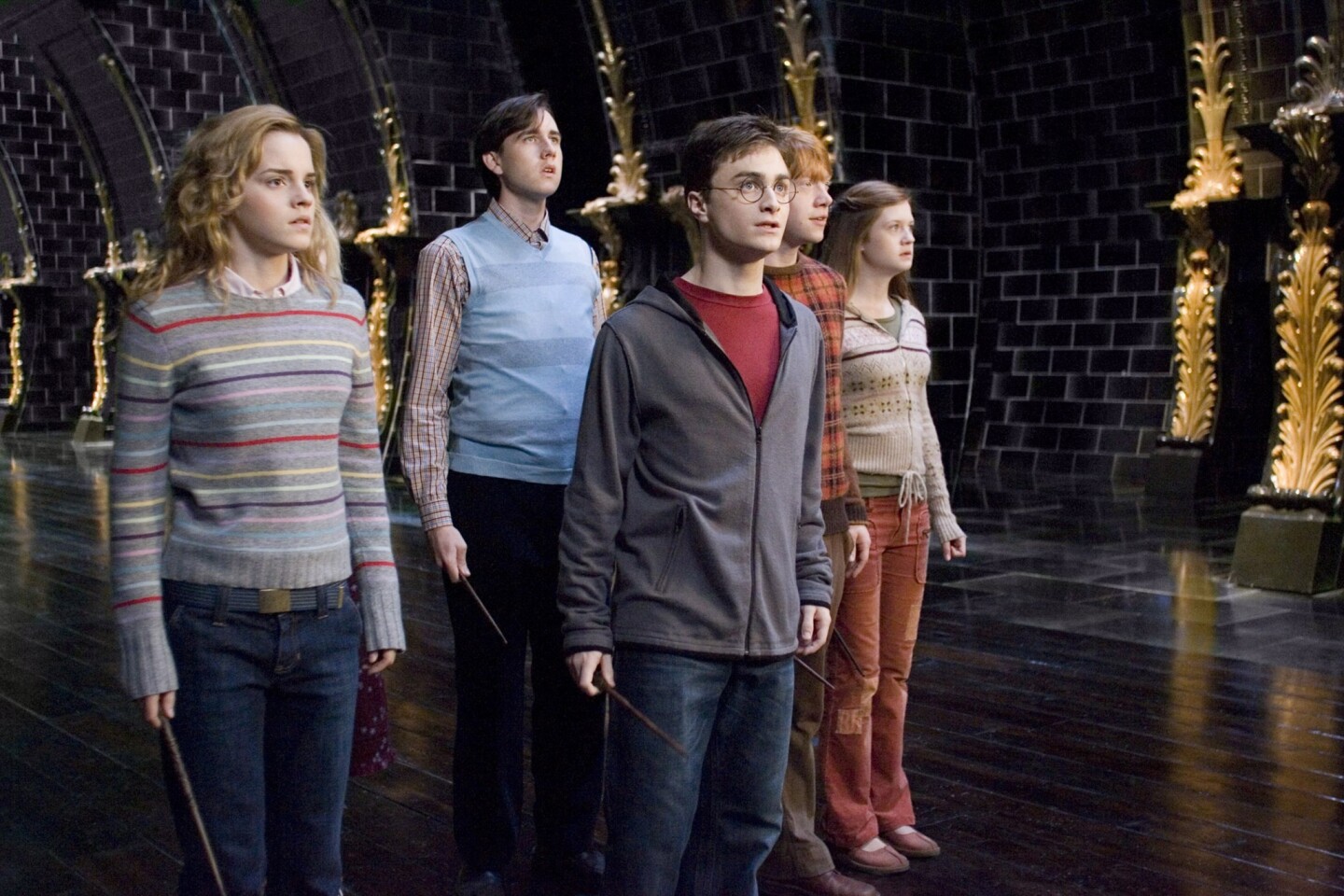 She was on Forbes' 2007 list of powerful kid stars, earning an estimated $4 million for "Order of the Phoenix." She's shown with Matthew Lewis, Daniel Radcliffe, Rupert Grint and Bonnie Wright.
(Murray Close / Warner Bros.)
"Harry Potter" costars Rupert Grint, Daniel Radcliffe and Emma Watson offer their handprints during a ceremony in front of the Chinese Theatre in Hollywood on July 9, 2007.
(Valerie Macon / AFP / Getty Images)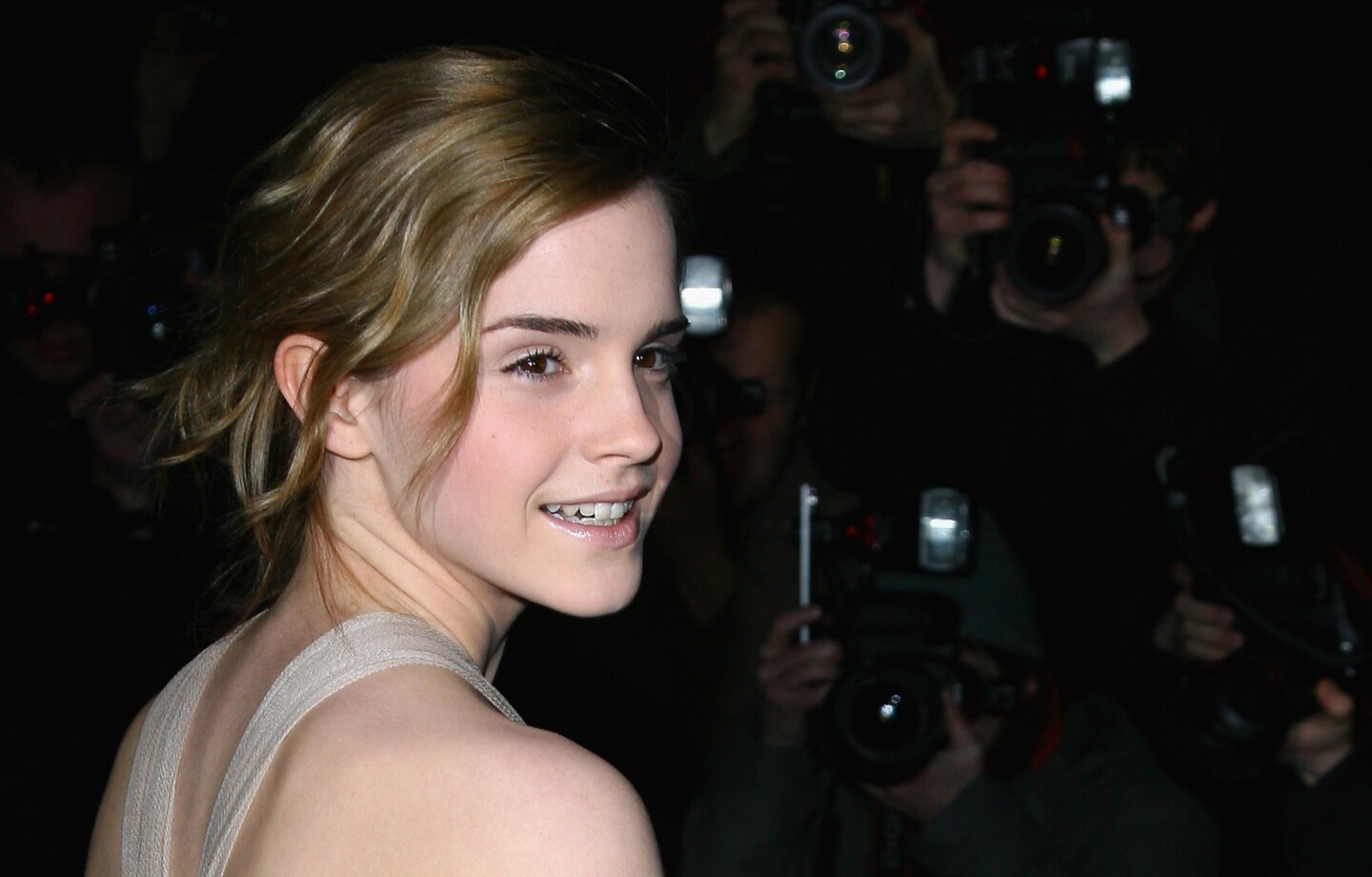 While she played Hermione, Watson also did two projects that weren't ""Harry Potter""-related. In 2007, she starred in the made-for-TV movie ""Ballet Shoes"" that was shown in Britain on Boxing Day. Her performance earned praise, but the film was mostly panned in British press.
(Gareth Cattermole / Getty Images)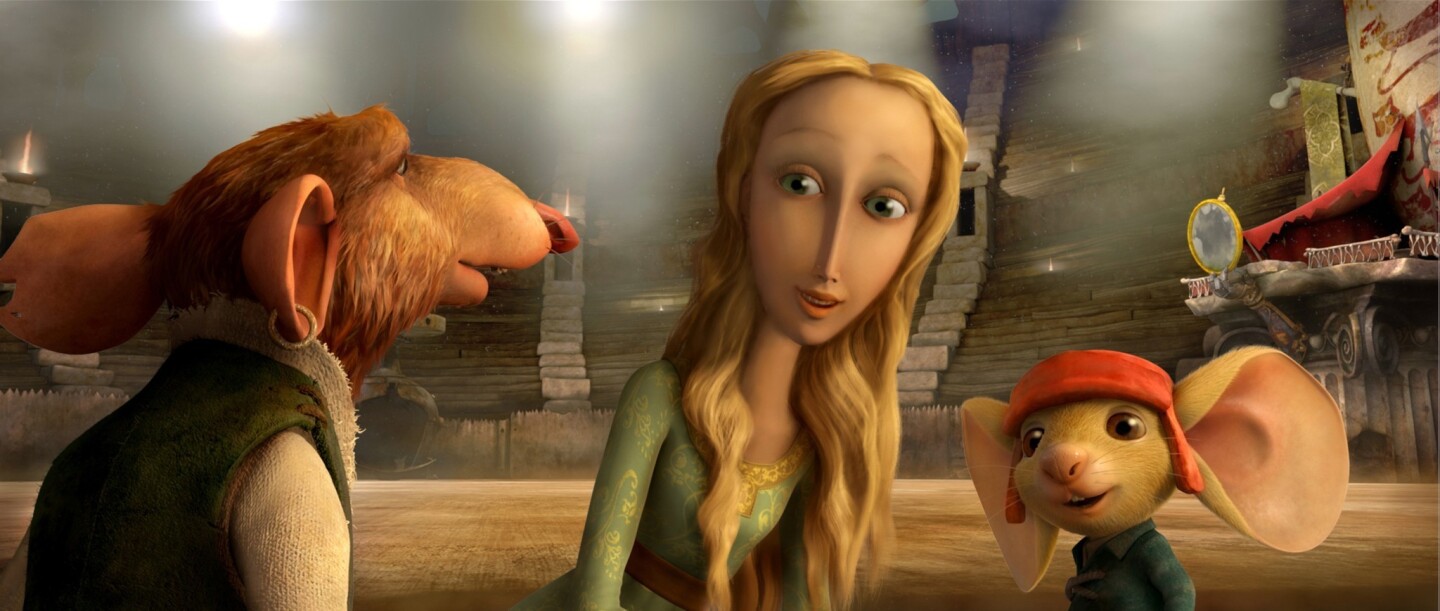 Between "Potter" films, Watson voiced Princess Pea (center) in Universal's animated comedy "The Tale of Despereaux."
(Universal Pictures)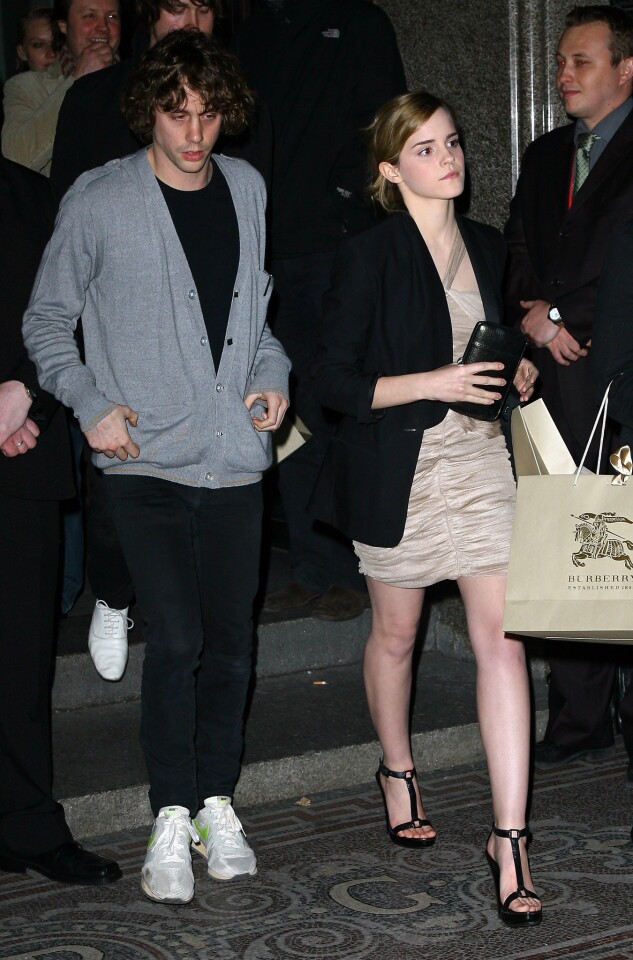 She managed to keep her name almost entirely out of the tabloids except on the occasion when she was photographed leaving a party with Kirsten Dunst's ex, Razorlight frontman Johnny Borrell. Later, reports said they just shared a cab to another party, in which Borrell left with another woman.
(Gareth Cattermole / Getty Images)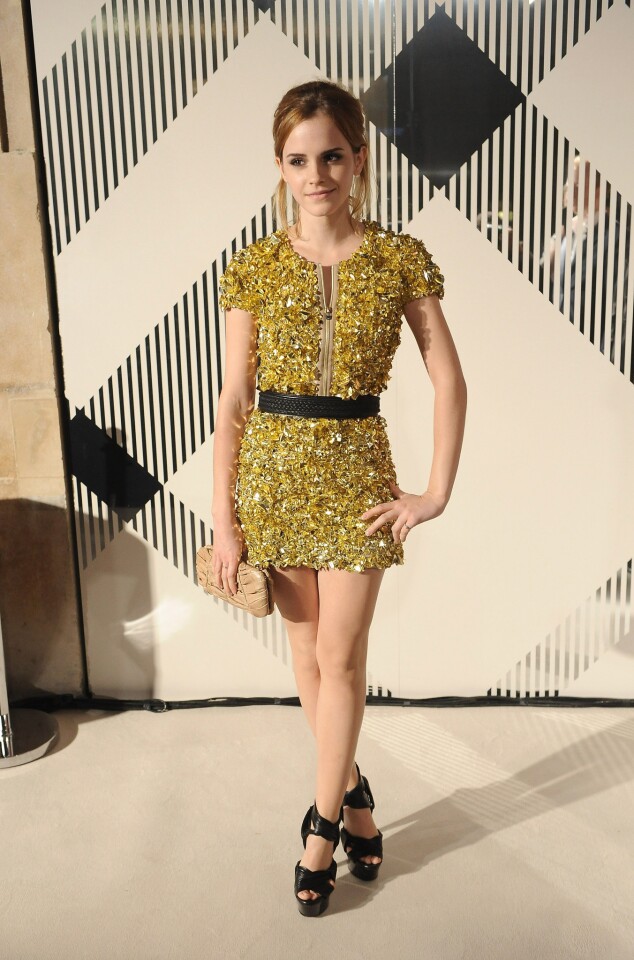 At 19, Watson was named the new face of British fashion house Burberry. Her campaign, shot by Mario Testino, was unveiled in June 2009. Here, she's photographed at the Burberry Prorsum fashion show after-party during London Fashion Week on Sept. 22, 2009.
(Ian Gavan / Getty Images)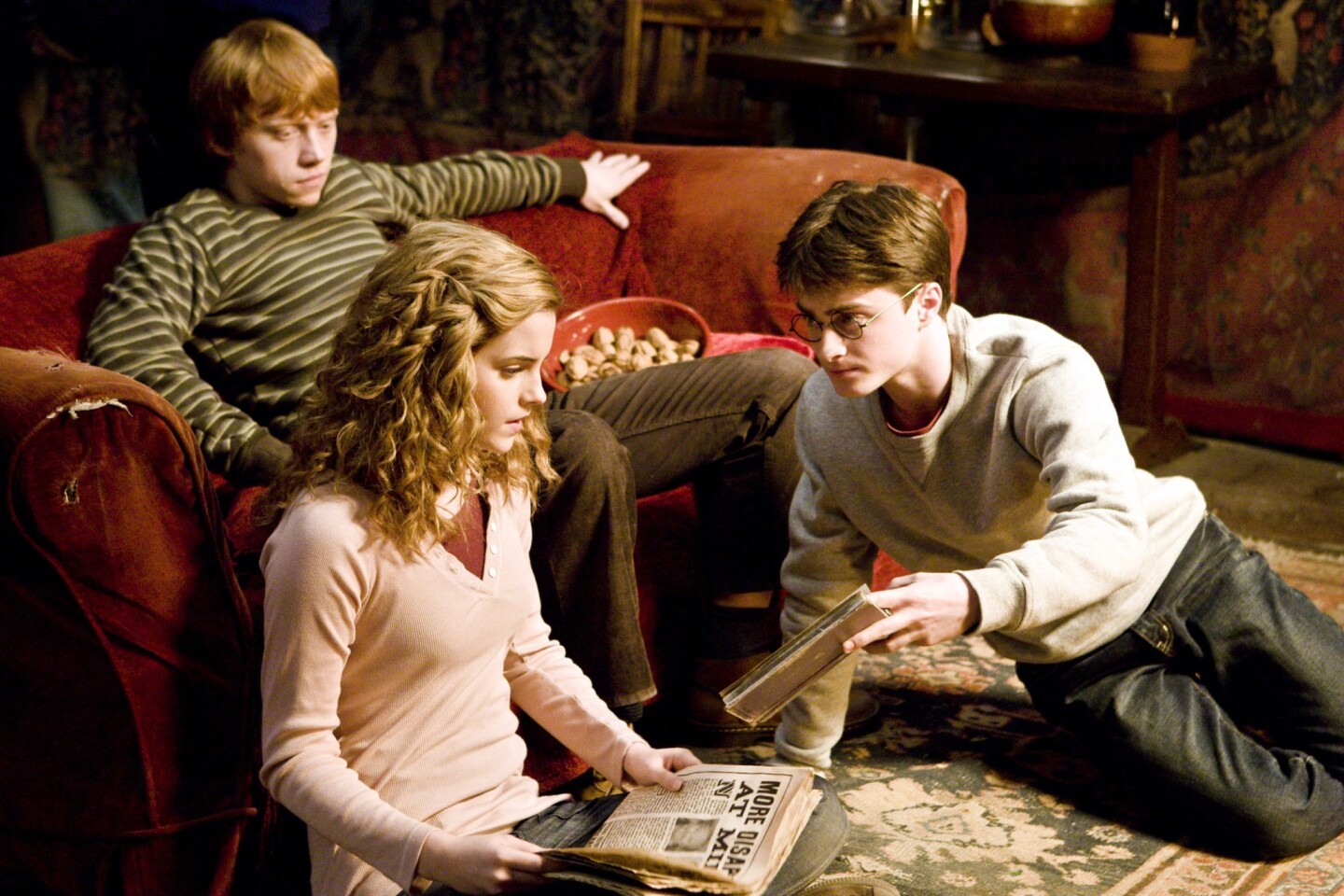 Watson said she considered turning down the final two "Harry Potter" films because she wanted to make sure she had time for school. In 2009, she enrolled at Brown University.
(Jaap Buitendijk / Warner Bros.)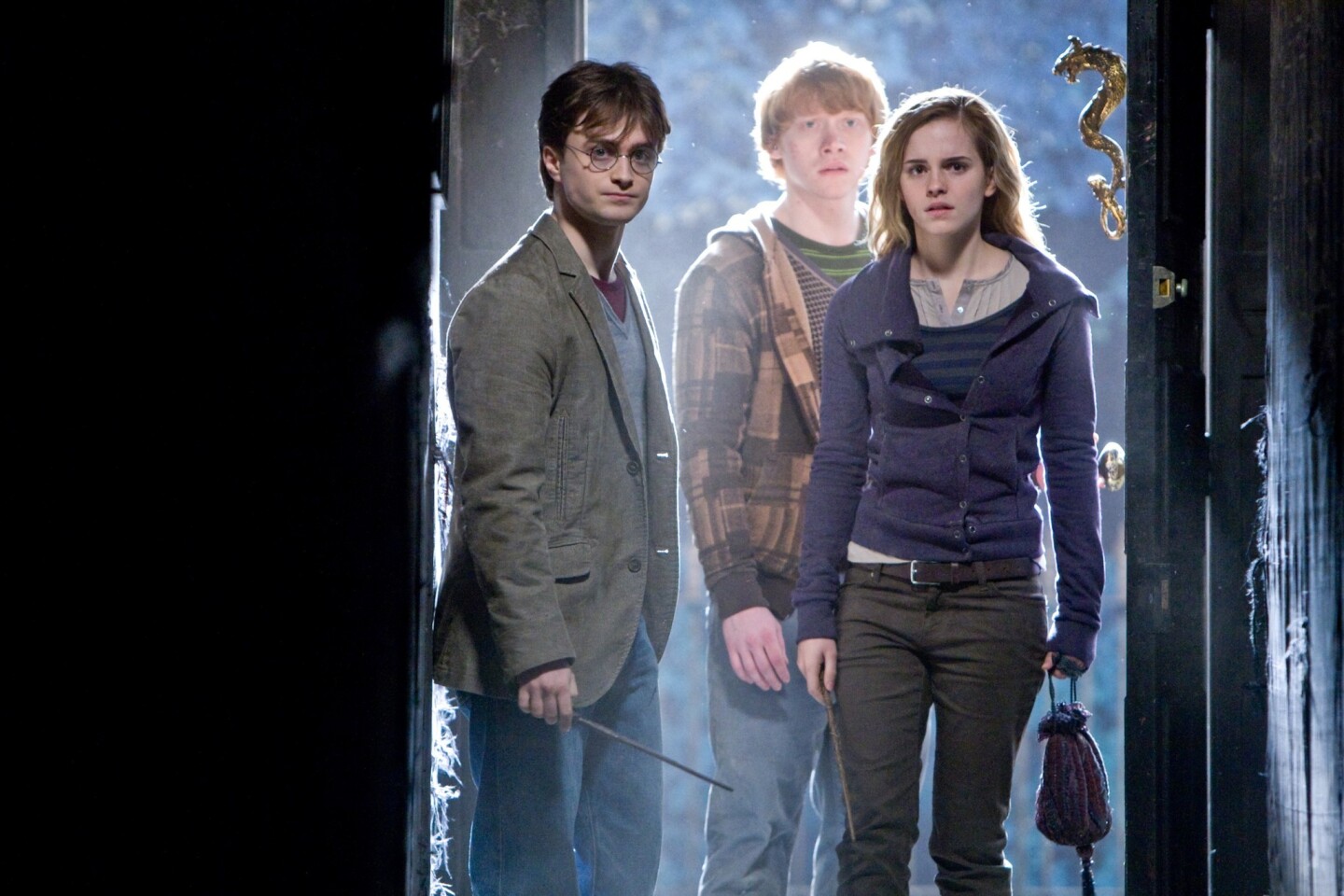 "I think all three of us are really ready to move on now," Watson told The Times of leaving her character behind. "We're very proud of the work we've done. But we're ready for a break." The penultimate film was shot back to back as the final film in the franchise.
(Jaap Buitendijk / Warner Bros. Pictures)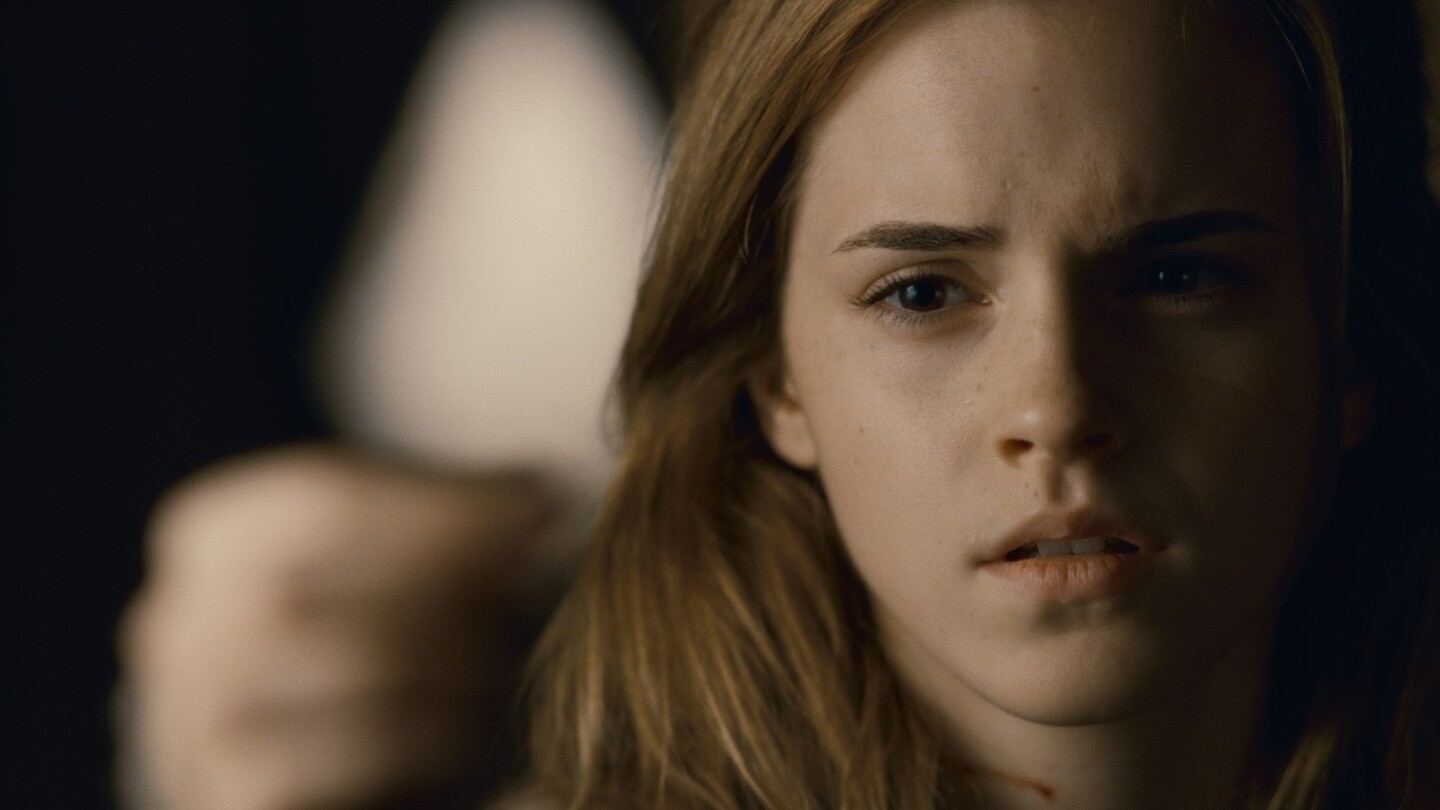 The final film in the franchise broke midnight box office records by earning $43.5 million overnight and $91 million on its opening day. Watson famously got a pixie cut after filming and she and her costars expressed that they weren't interested in revisiting the characters any time soon.
(Warner Bros. Pictures)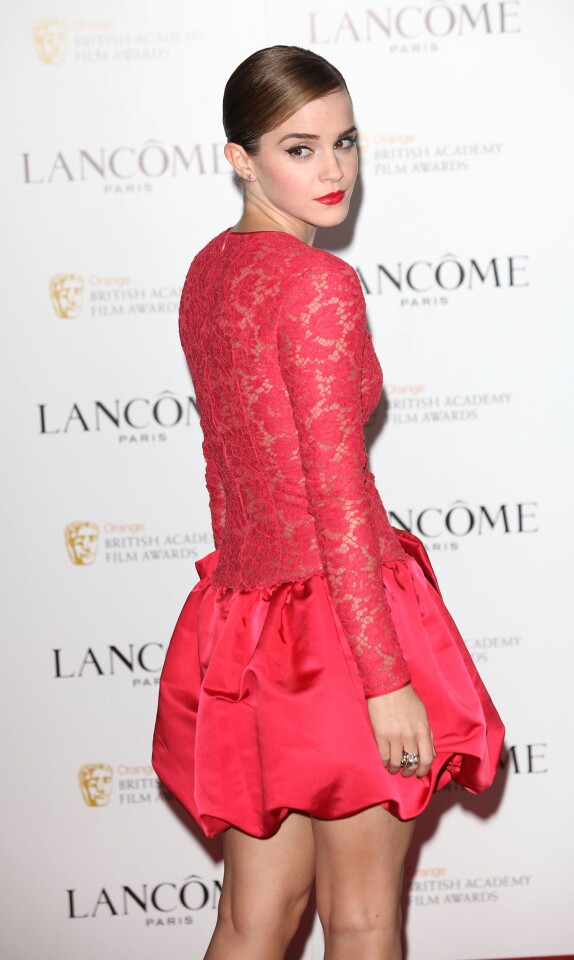 "It starts with an L and ends with an E. I'm sure you have guessed the new face of Lancôme is me! :-)" the 20-year-old tweeted, announcing her new beauty gig shortly after saying she was putting her studies at Brown on hold.
(Tim Whitby / Getty Images)
Watson plays Lucy in the Oscar-nominated Marilyn Monroe biopic starring Michelle Williams as the iconic film actress.
(Laurence Cendrowicz / The Weinstein Co.)
Watson plays Nicki in Sofia Coppola's film about a troupe of young burglars who broke into celebrity homes. "Really I was open-minded about doing anything, but the one thing I didn't want to do was get myself into a corset because I was worried I'd never get out again," she told GQ.
(Merrick Morton)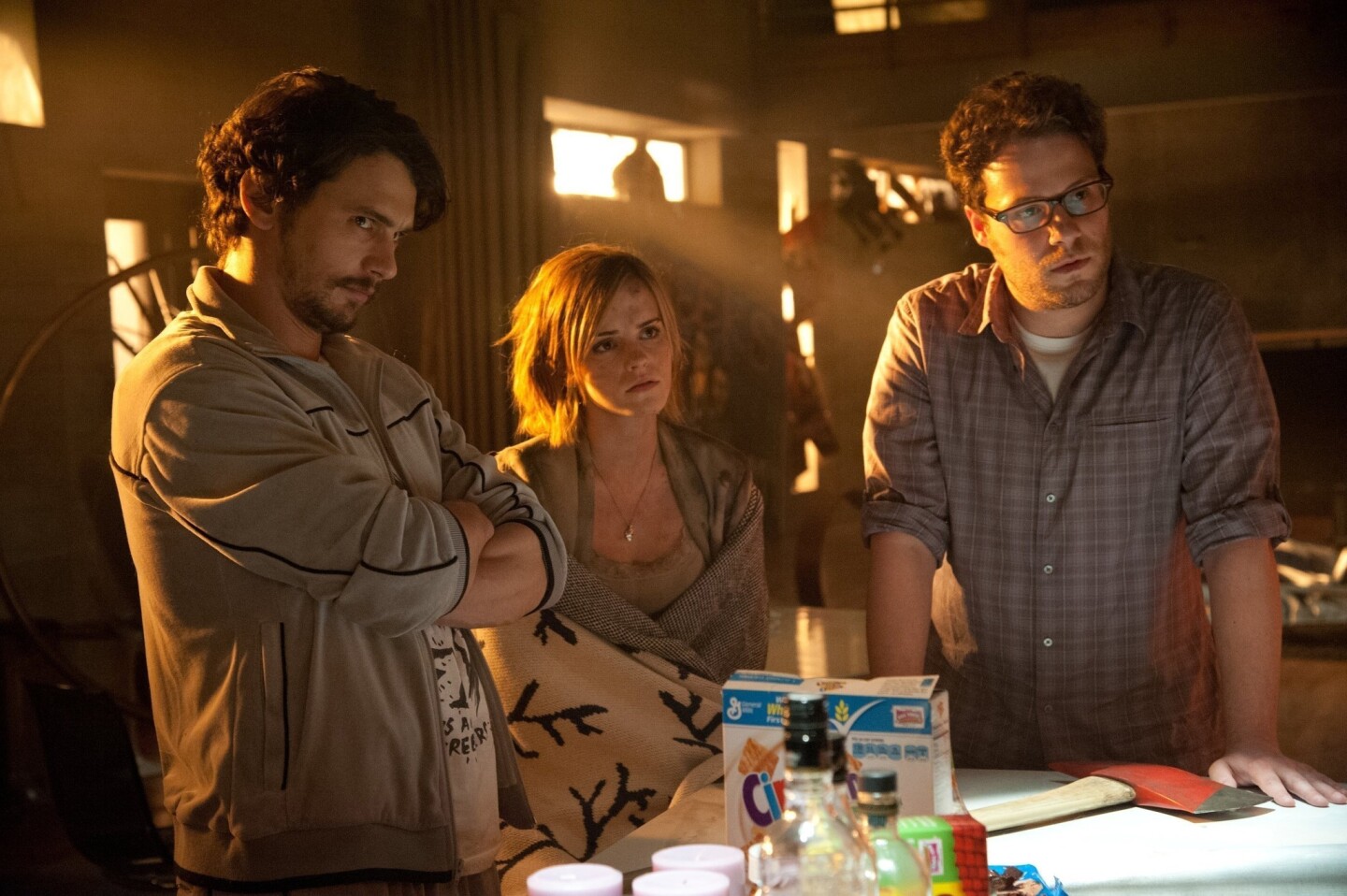 Watson plays a menacing version of herself during a cameo in James Franco (left) and Seth Rogen's apocalyptic comedy "This Is the End."
(Suzanne Hanover / MCT)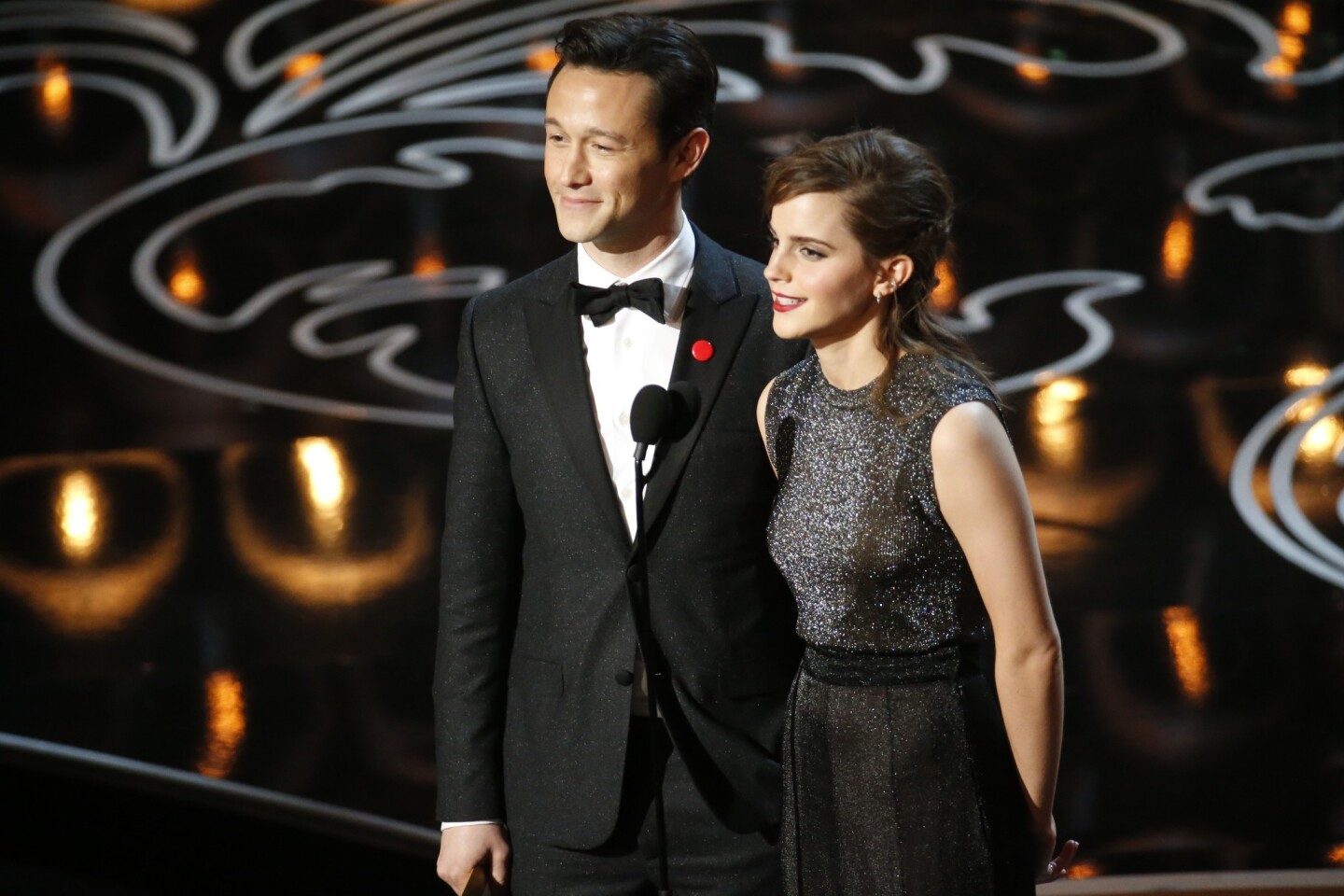 Ahead of her "Noah" debut, Watson and Joseph Gordon-Levitt present the visual effects Oscar during the telecast of the 86th Academy Awards.
(Robert Gauthier / Los Angeles Times)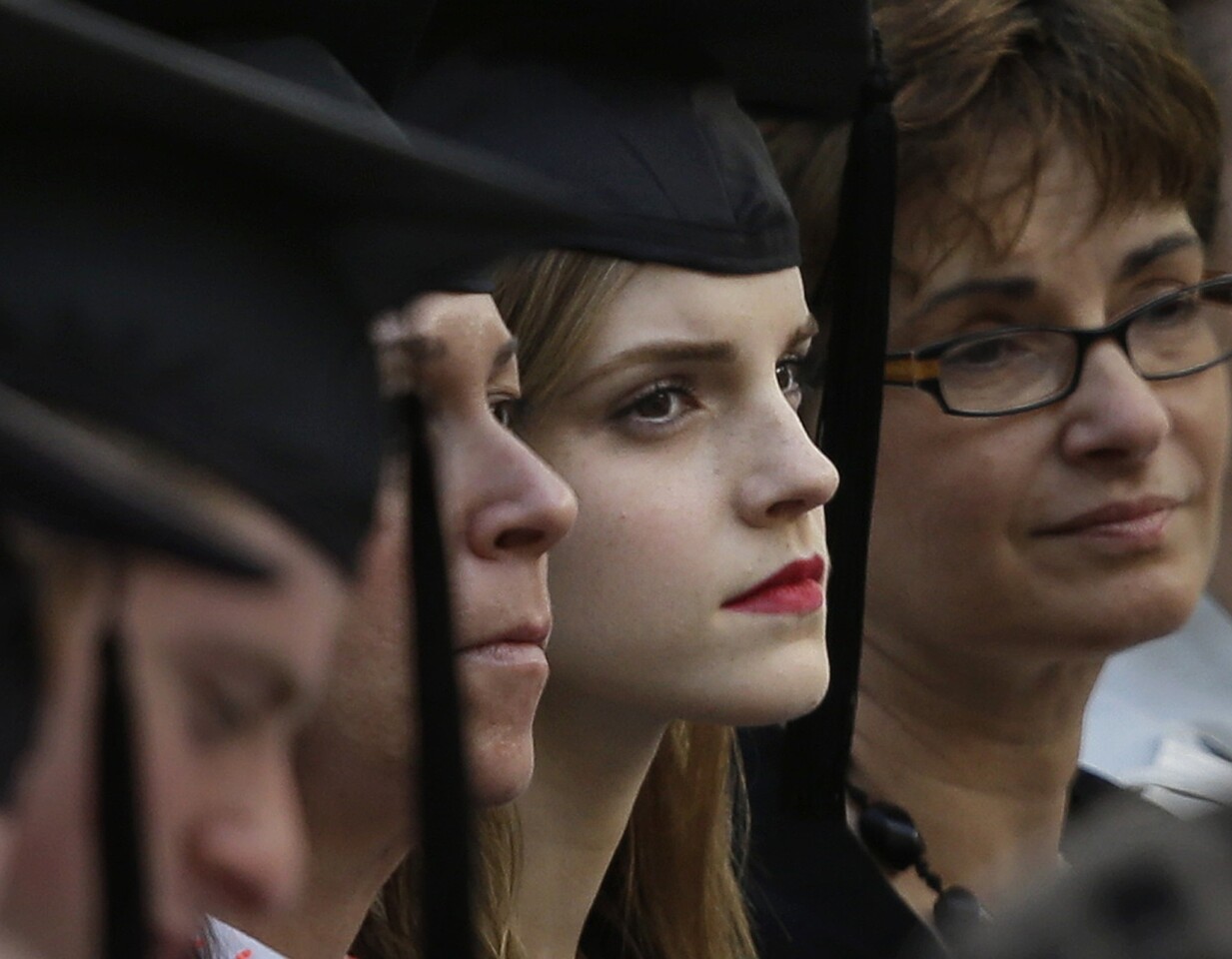 Despite take time off from her studies, Watson graduated from Brown University on May 25, 2014, with a bachelor's degree in English literature.
(Steven Senne / Associated Press)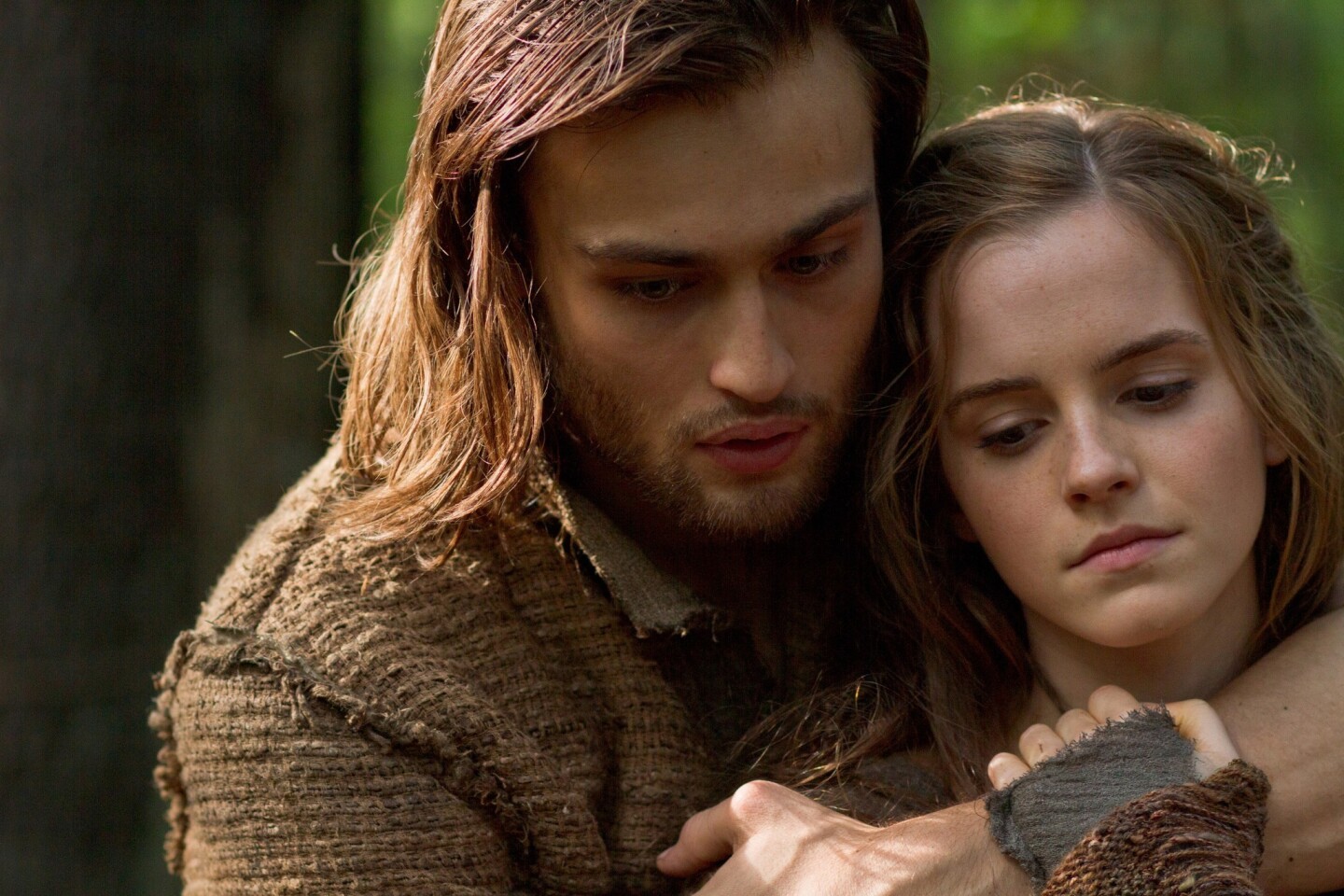 Watson plays Ila in the adaptation of the biblical story of "Noah," which also stars Russell Crowe, Anthony Hopkins and Douglas Booth, left.
(Niko Tavernise / Paramount Pictures)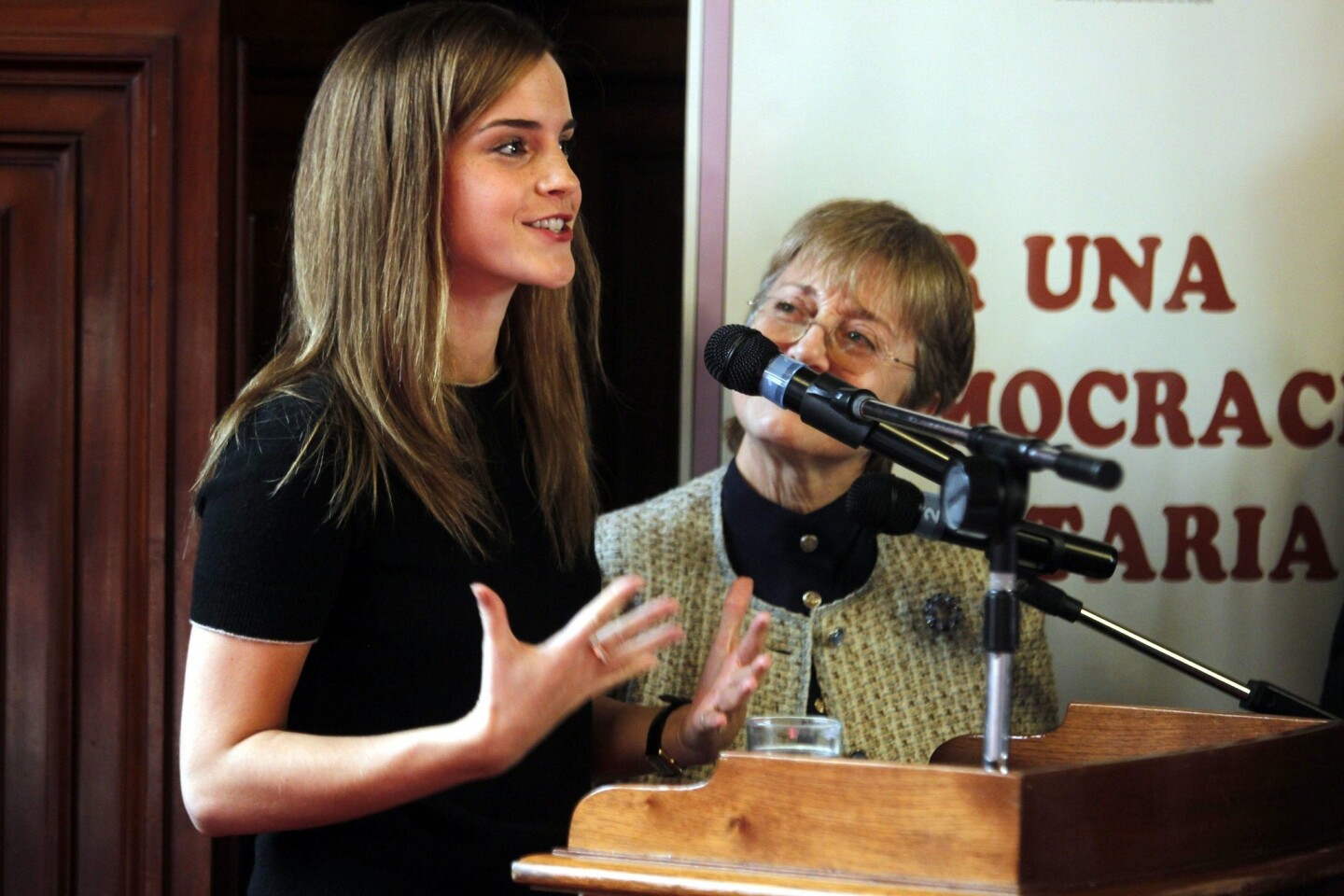 The actress was named a U.N. Women's Goodwill Ambassador in 2014. She is shown promoting political parity between men and women, at an event at Montevideo's Legislative Palace in Uruguay on Sept. 17, 2014.
(Ivan Franco / EPA)
U.N. Secretary-General Ban Ki-moon sits next to actress Emma Watson during the launch of the He for She campaign at U.N. headquarters in New York on Sept, 20, 2014. The actress formally addressed the organization and gave a speech on gender inequality.
(Timothy A. Clary / AFP/Getty Images)
The actress and model attends the U.N. Women's He for She campaign launch party at the Peninsula Hotel in New York on Sept. 20, 2014.
(Evan Agostini / Invision / Associated Press)
Watson receives the BAFTA Los Angeles Britannia Award for British Artist of the Year award at the Beverly Hilton Hotel on Oct. 30, 2014, while Robert Downey Jr. and Judi Dench receive the Excellence in Film and Worldwide Contribution honors, respectively.
(Chris Pizzello / Invision / Associated Press)
Fashionista Emma Watson in a Misha Nonoo jumpsuit and Dior coat at the Dec. 1, 2014, British Fashion Awards, where she won the British Style Icon honor. She carries a matchbox clutch by Anya Hindmarch.
(Jonathan Short / Invision / Associated Press)