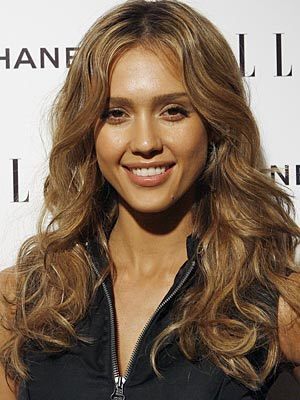 11 Images
Jessica Alba: Life in pictures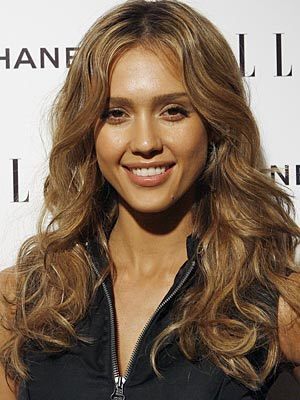 Jessica Alba
Exotic beauty
Jessica Alba is one hot lady. Beauty mags often tell their readers how to look like Jess, drawing attention to the tint of her lip gloss or the cut of her dress. But give it up, girls. This Mexican, French and Danish beauty is in a league of her own.
(Charley Gallay / Getty Images)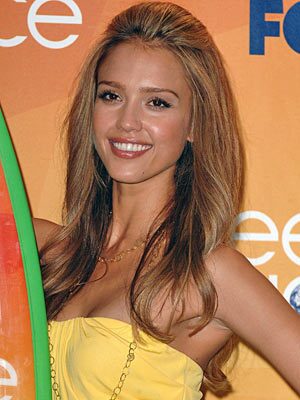 Ugly duckling
Despite her looks, things weren't always easy for Jessica. She grew up with a handful of health issues, ranging from collapsed lungs to OCD.
At the 2007 Teen Choice Awards, Jessica confessed that she was once "pigeon-toed," "slightly cross-eyed," "buck-toothed," "sucked [her] thumb" and had a "swayback."
(WireImage)
Big-screen debut
Jess made her big-screen debut in "Camp Nowhere," a movie about kids running amok at an adult-free summer camp. Around that time, Jess also appeared on the hit series "The Secret World of Alex Mack."
(Scott Gries / Getty Images)
We gotta track this one down
Later, Jess acted in an after-school special called "Too Soon for Jeff" with Freddy Prinze Jr. In the show, Freddy's character discovers that his girlfriend is preggers. We gotta track this one down.
(Chris Pizzello / AP)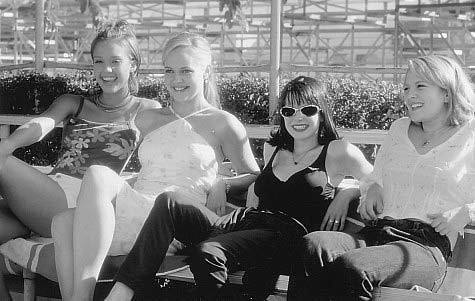 Jess gets catty
In "Never Been Kissed," Jessica proved that despite her rough school years, she could play the snobby leader of a clique with disturbing aplomb.
(Twentieth Century Fox)
Breakout babe
Jessica probably will always be remembered for her role on James Cameron's sci-fi series, "Dark Angel." She wore tight black leather outfits and kicked butt.
(AP)
Jess lightens up
After "Dark Angel," Jessica embarked on more sci-fi adventures, like "Fantastic Four." Recently, however, she's lightening up, opting for comedies like "Good Luck Chuck" over superhero fare.
(Sergei Bachlakov / Lionsgate)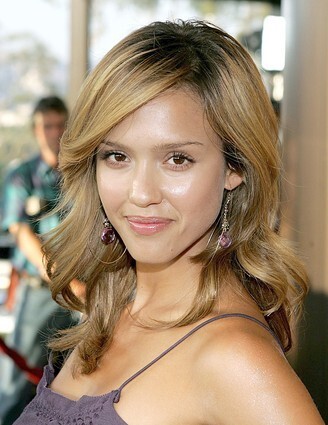 Jessica's modest side
Sure, you can get an eyeful of Jessica in men's magazines, but you'll never see her bare all in a film. Jess has a no-nudity clause in her contract, and it ain't negotiable.
(Frazer Harrison / Getty Images)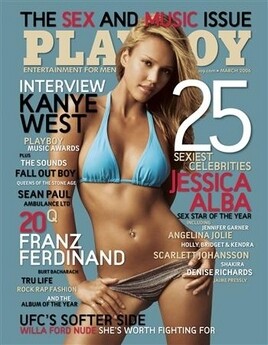 Jess vs. Hef
In March 2006, Jessica had the honor of appearing on the cover of "Playboy"! Trouble was, she never posed for the mag. Apparently, Playboy crowned Jess "Sex Star of the Year" and slapped her picture on the cover.
Jess sued, alleging that the cover gave the impression that she was nude inside the magazine. Hef apologized and Jess dropped her lawsuit. 'Cause really, who can stay mad at the Hef?
(Playboy)
A dubious distinction
Jess has been nominated for "Worst Actress" at the Razzie Awards twice; once for "Fantastic Four" and once for "Into the Blue."
(John P. Johnson / MGM Pictures)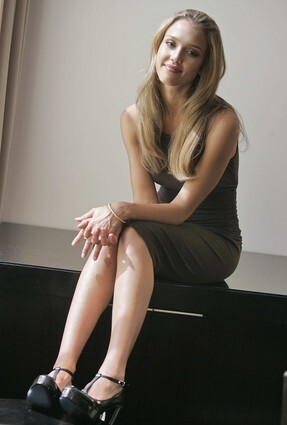 Jessica's confession
The body that won Jessica the title of Playboy "Sex Star" did not come easy.
"A lot of girls have eating disorders, and I did too," Jess told Glamour. "I got obsessed with it. When I went from a girl's body to a woman's body with natural fat in places, I freaked out."
(Richard Drew / AP)