14 Images
Political fix on northern stars: Where do Canadians stand?
Avril Lavigne
Hometown:
Napanee, Ontario
Politics:
Though the Canadian singer has never formally endorsed political candidates, her charity work with Amnesty International, Music Clearing Minefields and Reverb, an environmental charity, seems to indicate an ideology more in line with Democrats than Republicans. According to the biorythm compatibility site Facade.com, Lavigne's overall compatibility with Clinton is 42%, while her overall compatibility with
Barack Obama
is 68%.
(Marissa Baecker / Getty Images)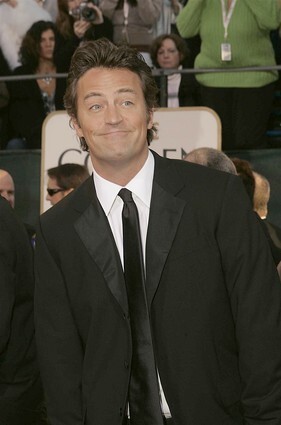 Matthew Perry
Hometown:
Ottawa, Ontario
Politics:
Perry grew up as the son of liberal Canadian Prime Minister Pierre Trudeau's former press secretary. Though his political involvement in Hollywood has been minimal, he did grab some attention for playing the coservative White Legal Counsel Joe Quincy in several episodes of the series "The West Wing."
(Anne Cusack / Los Angeles Times)
Pamela Anderson
Hometown:
Ladysmith, British Columbia
Politics:
The former Playboy playmate and international sex symbol is heavily active with People for the Ethical Treatment of Animals. She sought a meeting with Canada's prime minister to halt an annual seal hunt and boycotted the Kentucky Derby over its association with Kentucky Fried Chicken. Earlier this year, she posted a glowing review of Senate Majority Leader Harry Reid's book on her blog, writing: "I'm thrilled to see all the buzz about Senator Harry Reid's new book, "The Good Fight." Of all the leaders I met in Washington last month with Dan Mathews of PETA, Senator Reid was the most sincere, easygoing and obviously compassionate. Thank God he is the majority leader."
(Ali Haider / EPA)
Morley Safer
Hometown:
Toronto
Politics:
Though he's a journalist and ostensibly unbiased, Safer has made statements over the years that reveal a bit about which way his political feelings lean.
"The Bush Cabinet is quite interesting; there are no flashy people in there. No stars. They all seem quite focused and serious and knowledgeable about the areas to which they have been appointed."
"Clinton's pardoning of Marc Rich was off the wall."
"In many ways when Jerry Ford pardoned Nixon, in a certain way, he did speak for the country."
(Associated Press)
Martin Short
Hometown:
Hamilton, Ontario
Politics:
In early 2008, Short told the Arizona Daily Star: "I cannot be political. Not that I'm not political, but whenever you do a very political show, unless you are a true political satirist like Bill Maher or Dennis Miller, you end up spouting your own personal views, which alienates half your audience."
Records show he donated $1,000 to Hillary Rodham Clinton's U.S. Senate run in 1999.
(Fred Chartrand / Associated Press)
Wayne Gretzky
Hometown:
Brantford, Ontario
Politics:
Giving an interview on morning TV in Canada in 2003, Gretzky said this about the war in Iraq: "All I can say is the president of the United States is a great leader, I happen to think he's a wonderful man and if he believes what he's doing is right I back him 100%. If the president decides to go to war he must know more than we know, or we hear about. He must have good reason to go and we have to back that."
(Ryan Remiorz / Associated Press)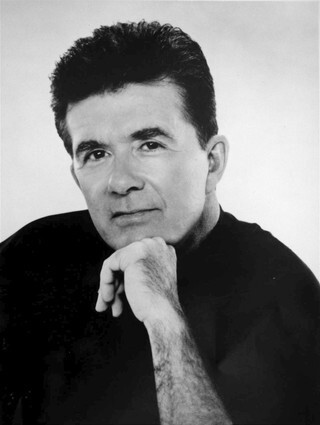 Alan Thicke
Hometown:
Kirkland Lake, Ontario
Politics:
The former star of "Growing Pains" and host of his own talk show has also had experience as a producer, composer and is the author of two books -- "How Men Have Babies: The Pregnant Father's Survival Guide" and "How to Raise Kids That Won't Hate You." But his political beliefs remain a mystery.
()
Bryan Adams
Hometown:
Kingston, Ontario
Politics:
Though he professes to be neutral when it comes to American politics, Adams' side work as a photographer resulted in his picture of Sen. Hillary Rodham Clinton being used on her campaign posters. He told the Hartford Courant that he'd also be pleased to take Sen. Barack Obama's portrait, but he made no mention of Sen. John McCain.
(Sascha Schuermann AFP / Getty Images)
Alanis Morissette
Hometown:
Ottawa
Politics:
The singer donated to a Democratic California congressman's campaign in 2001 and in 2003, she was awarded the EMA Missions in Music Award for her active protest against drilling in the Arctic National Wildlife Reserve.
(Al Seib / Los Angeles Times)
Celine Dion
Hometown:
Montreal
Politics:
In an interview with Larry King in 2005, Dion was harshly critical of the Bush administration's cleanup efforts in the wake of Hurricane Katrina and its war policy. "How come it's so easy to send planes in another country to kill everyone in a second, to destroy lives? I open the television, there's people still there waiting to be rescued and for me it's not acceptable. I know there's reasons for it. I'm sorry to say I'm being rude but I don't want to hear those reasons." Last summer, Hillary Rodham Clinton selected Dion's "You and I" as her official campaign song, only to drop the song in December.
(Michael Gottschalk AFP / Getty Images)
William Shatner
Hometown:
Montreal
Politics:
The actor is very active in environmental causes and has recently sought to collect medical supplies for Iraq war veterans at Walter Reed Army Medical Center. However, he is careful never to let his preference for one side shine over the other -- as can be interpreted from this Fourth of July message he posted on WilliamShatner.com in 2003: "I was in Canada for the 4th of July and no one paid any mind to America's celebration. But I was in Toronto for Canada Day and I didn't celebrate that holiday, either. In spite of the fact that I missed any public celebrations, I am always privately grateful for everything these two countries have given me. I love living in America and if I had been home, I would have fired up my barbeque, had my friends and family over, and whooped it up with the best of them. I hope you all had a happy and safe holiday and managed to see some fireworks, too."
(Ric Francis / Associated Press)
Jim Carrey
Hometown:
Newmarket, Ontario
Politics:
In recent years, the comic actor has become politically active. He recorded a public service announcement for the Human Rights Action Center and the U.S. Campaign for Burma with the goal of freeing Nobel laureate Aung San Suu Kyi, who was a prisoner of the Burmese government for 11 years. He also joined girlfriend Jenny McCarthy in a march on Washington to raise awareness of toxins in children's vaccines.
(Mandel Ngan AFP / Getty Images)