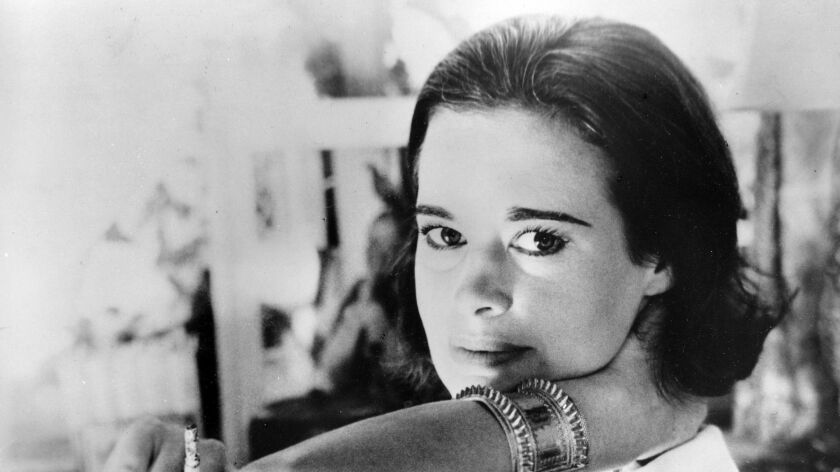 Fashion designer Gloria Vanderbilt died Monday morning at age 95 of stomach cancer. Her son, CNN news anchor Anderson Cooper, revealed the news in an emotional on-air report.
Vanderbilt, heiress of the illustrious Vanderbilt family, carried around many titles: author, model and actress. But she was perhaps best known for her eponymous clothing line, especially the brand's designer jeans.
In wake of her death, high-profile celebrities have mourned her death on social media.
1) I lost a friend today. The one and only Gloria Vanderbilt. I loved her so much. She let me call her "Glo Vandi" and I would be so flattered when she would refer to me as her daughter. When we would have our alone time, we would sit on this sofa and talk for hours. pic.twitter.com/GeziwAyh4f

— Kathy Griffin (@kathygriffin) June 17, 2019
GLORIA VANDERBILT WAS AN AMAZING WOMAN,AHEAD OF HER TIME. MY MOM & GLORIA WERE VERY MUCH THE
SAME,EVEN THOUGH THEIR
CIRCUMSTANCES COULD'NT
HAVE BEEN FARTHER APART.
THEY WERE BOTH BEAUTIFUL,
BOTH FIGHTING AGAINST BEING"the little woman."BOTH
STRONG & FRAGILE.THEY SHOWED ME THE WAY pic.twitter.com/jGfN5VMWsm

— Cher (@cher) June 17, 2019
Fashion designer, author, and socialite, Gloria Vanderbilt passed away this morning. She was 95 years-old. Our thoughts are with her son, Anderson Cooper, and her entire family. pic.twitter.com/kK7HjslQel

— Wendy Williams (@WendyWilliams) June 17, 2019
Thinking of my splendid @CNN colleague @andersoncooper on the loss of his beloved mother, Gloria Vanderbilt. She led a long and remarkable life, filled with triumph and tragedy, as chronicled in the moving book she and Anderson published in '16, The Rainbow Comes and Goes.
RIP

— David Axelrod (@davidaxelrod) June 17, 2019
Condolences to @andersoncooper and the family on the passing of his mother Gloria Vanderbilt .. As a teenager I remember working to save up for my Gloria Vanderbilt Jeans!!! She made me look fly!!! 🙏🏾

— Loni Love (@LoniLove) June 17, 2019
My family lived up the river from Gloria Vanderbilt in CT in the 60's for awhile. We used to sneak onto her beautiful land with fairy tale gazebo. I told @andersoncooper about this on his show & he gave me this painting that his Mom did of that home. I treasure it. pic.twitter.com/OC1pz4aXeB

— Dana Delany (@DanaDelany) June 17, 2019
It was a joy to know #GloriaVanderbilt. She knew more songs than anyone I ever met, and I mean that! She stumped me on tunes several times without even trying. With you Gloria, the angels are gloriously singing.
Pictured here with the great #BobbyShort. two New York society icons pic.twitter.com/Q3bOyjvuOr

— Michael Feinstein (@MichaelFeinstei) June 17, 2019
R.I.P to the amazing #GloriaVanderbilt
I admired her since I was a teenager....
from her jeans(which I wore in high school),
to Gloria's beauty,strength&wit.
She was one of my favorite style icons.
What an… https://t.co/9q9IPQNiYj

— Debi Mazar (@debimazar) June 17, 2019
---