11 Images
Clooney's hits and misses
By Robert W. Welkos, Los Angeles Times Staff Writer
He's been dubbed the "sexiest man alive" by People magazine, but can he single-handedly open a movie?
Clooney's latest film, the legal thriller "Michael Clayton," goes wide this weekend. The film did well in limited release last weekend, earning an average of close to $50,000 per theater. But looking at Clooney's overall career, one can't help but notice the box office disparity: Clooney's eclectic tastes mean that he has starred in as many flops ("Confessions of a Dangerous Mind" made $16 million) as blockbusters.
Still, you can never count Clooney out -- either when he's making a popcorn movie or an intensely personal character-driven film.
"He's a master of the tightrope," said Paul Dergarabedian, president of the box office tracking firm Media by Numbers. "But being a risk taker means that not everything is a blockbuster. He's looking at projects that speak to him in his gut."
A look at Clooney's ups and downs at the box office:
(Myles Aronowitz / Warner Bros. Pictures)
"Ocean's Eleven," "Ocean's Twelve," "Ocean's Thirteen"
The Steven Soderbergh-directed trilogy was a hoot, raking in $426 million at the North American box office, but let's remember, it wasn't only Clooney's appeal that made the movies hits. Two other actors by the name of Pitt and Damon had something to do with it too. And Julia Roberts didn't hurt when she came on board for a while. As film critic Roger Ebert noted when reviewing "Ocean's Eleven," Clooney "can be powerfully impassive better than almost anybody," and he proved it playing Danny Ocean.
(Melinda Sue Gordon / Warner Bros.)
"The Good German"
Did anyone outside Hollywood's awards voters -- who got free screeners -- see this Steven Soderbergh-directed film? It grossed an anemic $1.3 million domestically. Pauly Shore does better than that on his worst days. But maybe audiences simply weren't in tune with Soderbergh & Co.'s attempt to re-create the same atmosphere as "Casablanca"? Or maybe they were turned off by Clooney's character, an American war correspondent, whom the Variety critic noted the actor underplayed "in laconic fashion"? Ouch.
(Melinda Sue Gordon / Warner Bros.)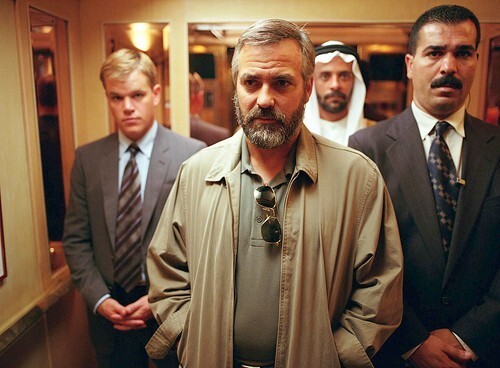 He won best supporting actor for his role as a CIA agent in this politically charged thriller. The Stephen Gaghan-directed film grossed $50.8 million domestically. Could Clooney be blamed for its lackluster box office performance? Not really. Everyone knows American audiences often avoid films that dabble in politics -- and this one also had a plot that was difficult to follow.
(Glen Wilson / Warner Bros.)
"Good Night, and Good Luck"
This searing drama, filmed in black and white, about CBS broadcaster Edward R. Murrow and the McCarthy era was a critics' favorite, and at no time did it ever have pretensions of being a box office breakout. The fact that it grossed $31.6 million was beside the point. Clooney, known for his liberal political views, made this film from personal conviction.
(Melinda Sue Gordon / Warner Independent Pictures)
This Coen brothers film, a battle-of-the-sexes farce that starred the all-too-gorgeous duo of Clooney as a womanizing divorce lawyer and Catherine Zeta-Jones as a revenge-minded gold digger, simply didn't click with audiences. The box office tally: $35.3 million. Proving that even Cary Grant could star in some clunkers.
(Melinda Sue Gordon / Universal Studios)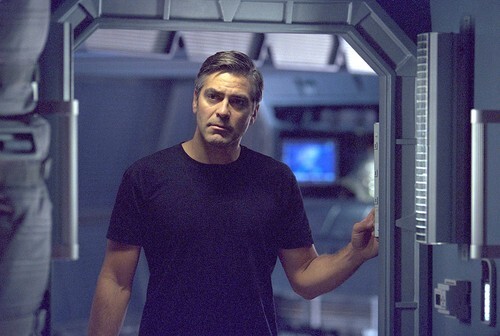 It wasn't "Alien" and certainly wasn't "Star Wars." In fact, one critic said it was like taking Nembutol. But give Clooney credit for his intensity. The Steven Soderbergh-directed film grossed just $15 million. So, if Clooney is such a hunk, where were the female fans? Chalk it up to space dust, we guess.
(Bob Marshak / Twentieth Century Fox)
"O Brother, Where Art Thou?"
Clooney proved he was adept at comedy in this Coen brothers classic. He also looked good in suspenders. The film grossed $45.6 million theatrically in North America. And the Grammy-winning soundtrack made $75 million.
(Melinda Sue Gordon / Touchstone Pictures / Universal Pictures)
Clooney played the captain of a swordfishing boat in this effects-laden thriller from director Wolfgang Petersen. The film grossed $182.6 million domestically, proving that Clooney, when paired with an action director, can deliver the goods.
(Claudette Barius / Warner Bros.)
Clooney hit his stride in this David O. Russell film. Set during the immediate aftermath of the Persian Gulf War, Clooney played an American soldier who sets out with his buddies to steal a cache of gold hidden at a desert base. The film costarred Mark Wahlberg and Ice Cube. It fell short of blockbuster status, however, grossing only $60.6 million in North America.
(Murray Close / Warner Bros.)
"Batman & Robin"
Clooney was the latest in a line of Bruce Waynes in this fourth installment in the hugely successful Warner Bros. superhero franchise, and some critics felt he was physically the best Batman to date. In this version, Batman and sidekick Robin (Chris O'Donnell) and Batgirl (Alicia Silverstone) do battle against Mr. Freeze (Arnold Schwarzenegger) and Poison Ivy (Uma Thurman). The Joel Schumacher-directed film grossed $107 million domestically.
(Christine Losss, xx)