10 Images
The return of the concept album
By Todd Martens, Times Staff Writer
Artist:
My Chemical Romance
Album
The Black Parade
Concept:
The emo rockers went all Broadway on last year's "The Black Parade," a song-cycle about a hospital patient dying of cancer (those crazy rock 'n' roll kids and their obsession with life-threatening illnesses). It's part Queen, part Smashing Pumpkins and one of the weirdest mainstream rock records in recent history.
(Kevin Winter / Getty Images)
Artist:
T.I.
Album
T.I. vs. T.I.P.
Concept:
Hip-hop and multiple personalities go hand in hand. Is Puff Daddy known as P. Diddy or Sean Combs or just Diddy? On T.I.'s recent album, his Jay-Z-like corporate ambitions come face to face with his, well, Jay-Z-like tales of a hard-knock life.
(Associated Press)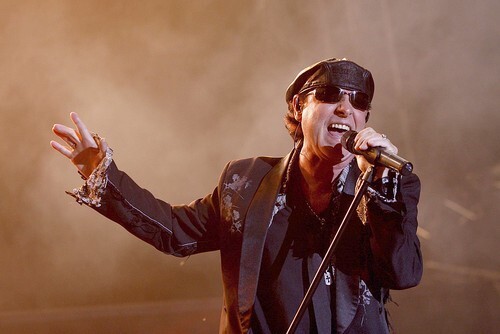 Artist:
Scorpions
Album
Humanity Hour 1
Concept:
German rockers the Scorpions are back, and apparently they've been watching "Terminator." The forthcoming album, due Aug. 28, details a civil war between man and robot. Indeed, chat with one of the female cyborgs at the band's
Web site
. We asked if we should buy "Humanity Hour 1." The answer: "A penny saved is a penny earned." Evidently the machines aren't on the side of the rock 'n' rollers.
(EPA)
Artist:
Nine Inch Nails
Album
Year Zero
Concept:
"Year Zero" presents a vision of the future that's a slightly exaggerated view of the present, inspired by the war in Iraq and the current presidential regime. Its more challenging, notion, however, is whether industrial music can maintain its relevancy.
(Richard Hartog / LAT)
Artist:
Mavis Staples
Album
We'll Never Turn Back
Concept:
Chicago soul legend Mavis Staples teamed with concept album maven Ry Cooder ("Chavez Ravine," "My Name Is Buddy") for an arresting update of '60s freedom songs. Modern references to Bush and Katrina are spliced into the lyrics, and contemporary arrangements ride a gospel groove.
(UCLA Live)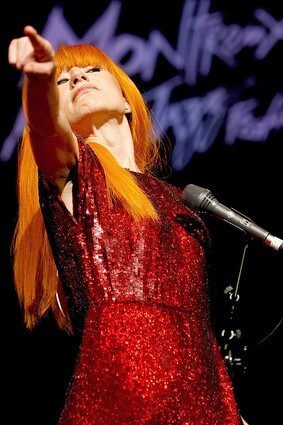 Artist:
Tori Amos
Album
American Doll Posse
Concept:
It doesn't tell so much of a direct story, but on her ninth album, Tori Amos cycles through the personas of five different women. The varying personalities brought out some of Amos' more rocking tunes to date, and took a stand against a patriarchal society.
(EPA)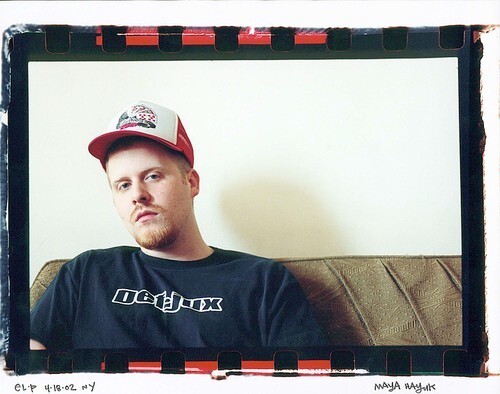 Artist:
El-P
Album
I'll Sleep When You're Dead
Concept:
A bleak, sci-fi-like vision of the future in which lovers meet in a prison camp and God exists only to save the rapper from dying in a plane crash. The album was hip-hop's answer to Alfonso Cuaron's 2006 film "Children of Men."
(Def Jux)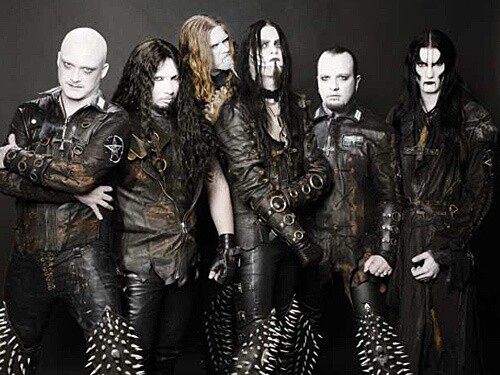 Artist:
Dimmu Borgir
Album
In Sorte Diaboli
Concept:
At the start of this orchestral-laced, rapid-fire metal effort, a priest's assistant is bored with his gig. He discovers he has crazy, almost magical abilities. Then he decides Christianity is a drag. And voila — he learns he's the antichrist!
(Joachim Luetke)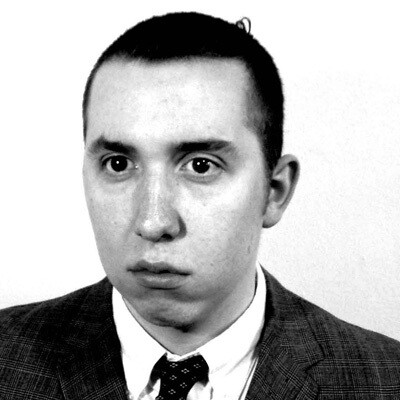 Artist:
Tim Fite
Album
Over the Counter Culture
Concept:
Hip-hop folkie Tim Fite delivered a scorching, anti-consumer rant with "Over the Counter Culture," lashing out at Wal-Mart, mainstream rap and designer fashions. It'd be tough to take if Fite wasn't so funny – he's having a blast as he's smashing his shopping cart on "It's All Right Here." Plus,
it's free.
(Anti-)
Artist:
Madina Lake
Album
From Them, Through Us, to You
Concept:
There are likely to be more concept albums from these budding Chicago rockers, who reached the charts with a debut album about the disappearance of a woman in a town called – surprise – Madina Lake. A concept album from a band named after a concept city.
(Roadrunner Records)