6 Images
Death Cab for Cutie
NEW DIRECTION:
Though Ben Gibbard, sitting, and his bandmates insist they made no conscious attempt to challenge their fans' expectations, their upcoming album, "Narrow Stairs," represents something of a left turn for Death Cab: Where 2005's "Plans" emphasized the band's well-known knack for pretty, introspective indie pop, the new CD explores thornier, noisier territory.
Read the story: A sharp turn for Death Cab for Cutie
(Robert Lachman / Los Angeles Times)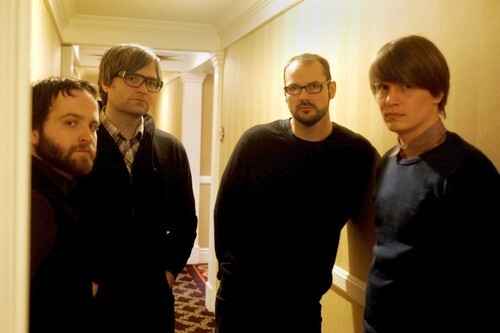 REFLECTIONS:
Based in Seattle, where Chris Walla and singer-guitarist Ben Gibbard formed the band as a home-recording project in 1997, Death Cab has sold nearly 1 million copies of 2005's "Plans," its debut for Atlantic after a string of albums released by Barsuk, a hometown indie. Yet guitarist Walla says that the number of people the group plays to on tour indicates an audience much larger than that. "Maybe 'Plans' would've been a 7-million-selling record in 1994!" he exclaims. From left, Nick Harmer, Gibbard, Jason McGerr and Walla.
(Robert Lachman / Los Angeles Times)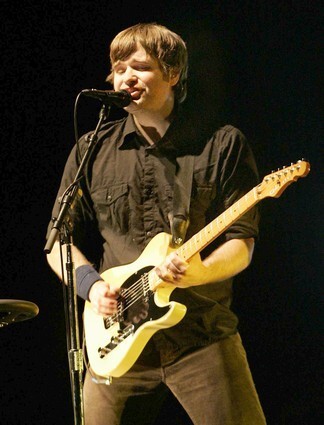 LIVE:
Death Cab for Cutie singer Ben Gibbard leading the band at the Wiltern Theater in Los Angeles.
(Lawrence K. Ho / Los Angeles Times)
GROWTH:
Death Cab for Cutie in 2001, when the act recorded for indie Barsuk Records. "What we've accomplished is the result of a combination of talent, luck and work," says Death Cab guitarist/producer Chris Walla, second from right.
(Karen Moskowitz)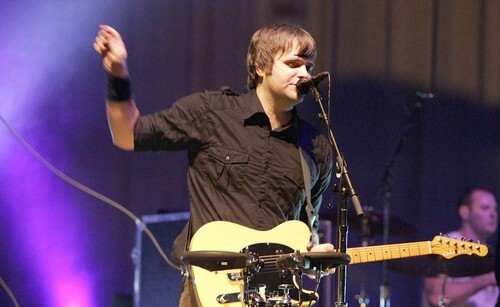 AMBITIONS:
"This band has grown bigger than any of our wildest dreams," says frontman Ben Gibbard.
(Lawrence K. Ho / Los Angeles Times)
HOPES FOR 'NARROW STAIRS':
Ben Gibbard (second from left): "I would never want to make any decision based solely on trying to sustain or outdo what we achieved with 'Plans.'" "Those kinds of conversations never exist between us. In this day and age, what could possibly be the next level, anyway? What could we be hoping to achieve?"
Read the story: A sharp turn for Death Cab for Cutie
(Autumn De Wilde)