'Grey's Anatomy'
Diversity is present, if not always accentuated, in several new culturally-tinged series. Here's a look at what role race relations play (or don't play) on some shows this fall.
"Grey's Anatomy" features a multicultural cast, but doesn't confront race directly.
(ABC)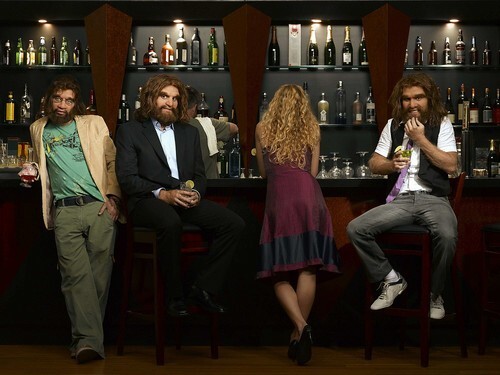 'Cavemen'
ABC's "Cavemen" stirred controversy because some said that the original pilot centered around stereotypes associated with African American men. Network president Stephen McPherson shrugged off the comments and called the show a funny commentary about race relations with a "new minority group."
(ABC)
'Cane'
CBS' "Cane," starring Jimmy Smits, center, examines the power plays among a loving Cuban family.
(CBS)
'The Unit'
"The Unit," an action drama that follows a team of special forces operatives, features Dennis Haysbert, left, in a starring role opposite Scott Foley.
(CBS)
'Ugly Betty'
ABC's "Ugly Betty," from Cuban-American writer and producer Silvio Horta, features America Ferrera, left, in the title role.
(ABC)
'Aliens in America'
"Aliens in America" is a satirical look at the prejudice that greets the arrival of a Pakistani student in a small town.
(The CW)
'Life is Wild'
The CW's "Life Is Wild" follows a white family that moves to Africa.
(The CW)
K-Ville
"There's a real sensitivity about doing the topic of race a disservice. People really go on the defensive," said Jonathan Lisco, the creator of "K-Ville," a police drama set in post-Katrina New Orleans.
(Fox)