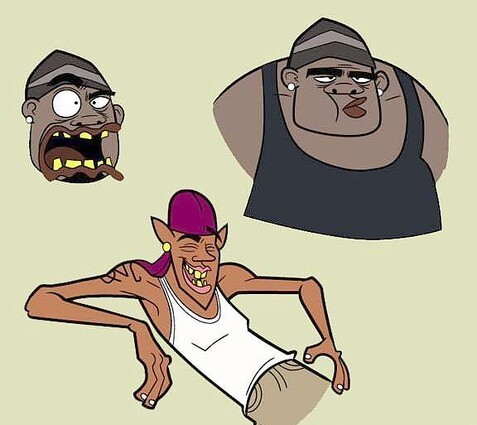 8 Images
Offensive pop culture?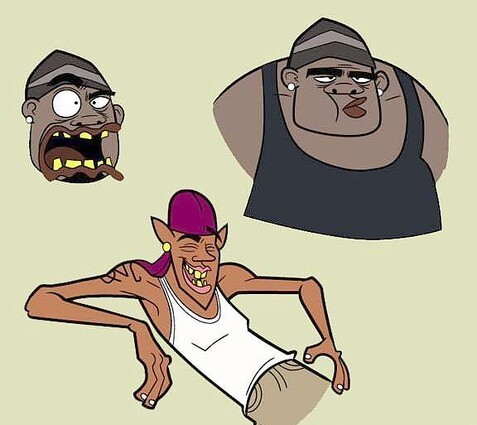 By Stephanie Lysaght, Los Angeles Times Staff Writer
How shocking is too shocking? From religious groups to the FCC, there's always somebody to offend. Here are some pop culture figures that did the job:
BET cartoon offends viewers
There's a fine line between satire and insult, and some allege that a BET cartoon called "Read a Book" crossed it. The cartoon features numerous African American stereotypes, from African American men with guns to African American women with gyrating rear ends.
"It's meant to be very satirical, and in a real way kind of mimics and mocks the current state of hip-hop and hip-hop videos," explained Denys Cowan, senior VP of animation for BET.
(6PH Studios)
Racial stereotypes in 'Norbit'
Eddie Murphy plays multiple parts in "Norbit," and some critics complained that each character was more offensive than the last.
One of Murphy's characters, Mr. Wong, is an Asian American who speaks in broken English and harbors racist tendencies. Another of Murphy's characters, Rasputia, is an irritable and overweight African American woman.
Scott Tobias, a critic for the Onion's entertainment-focused AV Club, remarked, "It probably isn't possible for a single movie to reverse all social progress made since the civil-rights era, but 'Norbit,' the latest broadside from Eddie Murphy, does its best to turn back the clock."
(Dreamworks SKG / Paramount Pictures)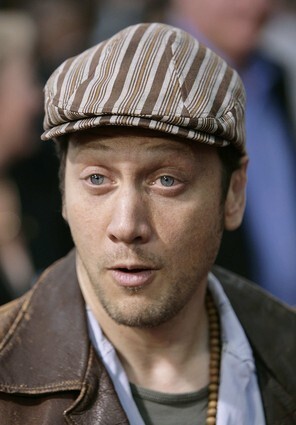 Rob Schneider's controversial role
Rob Schneider's portrayal of an Asian man in "I Now Pronounce You Chuck and Larry" has been likened to Mickey Rooney's turn as Mr. Yunioshi in "Breakfast at Tiffany's." And not in a good way.
With a mushroom cut, buck teeth and glasses, Schneider's character in the Adam Sandler vehicle shocked and enraged many in the blogosphere. The Media Action Network for Asian Americans (MANAA) said the following: "Sandler showed his movie to GLAAD (Gay and Lesbian Alliance Against Defamation) and edited out scenes they deemed offensive because he didn't want to make a movie that would offend the gay community. He should've shown it to MANAA; we would've had quite a few things to say to him (MANAA has consulted with studios about their films, including 'Rising Sun' and 'Pearl Harbor')."
(Matt Sayle / AP)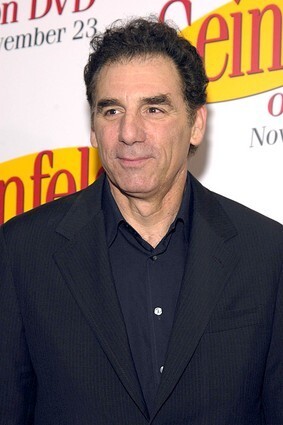 Michael Richards' racist rant
Michael Richards' breakdown at the Laugh Factory was the most inflammatory racial incident in recent memory. While Richards performed his stand-up routine, some African American audience-members began to heckle him. Richards responded with a racist tirade, using racist epithets at least seven times.
Richards attempted to make things right with an odd appearance on the "Late Show with David Letterman," and by calling Al Sharpton and Jesse Jackson.
(Fernando Leon / Getty Images)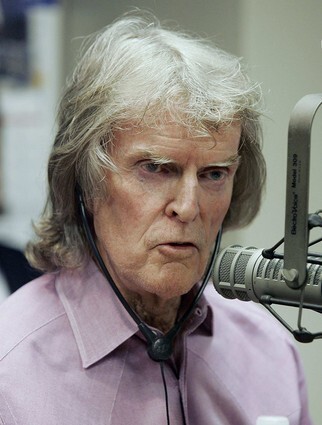 Don Imus fired for racist, sexist remark
A shock jock's duty is to be controversial, but CBS believed that Don Imus went too far. After Imus described the Rutgers women's basketball team in a racist, sexist manner, sponsors withdrew and the host was fired.
Jesse Jackson called the firing "a victory for public decency. No one should use the public airwaves to transmit racial or sexual degradation." But sorry, Jesse. Imus returned to the airwaves today.
On his new show, Imus at least sounded like a changed man. "I will never say anything in my lifetime that will make any of these young women at Rutgers regret or feel foolish that they accepted my apology and forgave me," he vowed.
(Richard Drew / Associated Press)
Gay groups divided over Snickers commercial
In a riff on the age-old licorice kiss, an ad at the 2007 Super Bowl showed two auto mechanics sharing a Snickers bar, and accidentally meeting in the middle. "Do something manly," shouts one of the men, appalled by the accidental kiss. The men then proceed to tear out their own chest hair.
The ad elicited fury from some gay organizations, and Snickers pulled the commercial.
Not all gay groups, however, were offended. Cyd Zeigler, co-founder of Outsports.com, a website for gay sports enthusiasts, remarked, "I just don't see how a couple of mechanics pulling out chest hair because they kissed is offensive."
(Haro, Richard / LAT)
Hot Coffeegate
Controversy erupted when a minigame was discovered within the 2004 video game "Grand Theft Auto: San Andreas." In the hidden minigame, the main character's girlfriend asks him to come in for "coffee." Simulated sexual intercourse between the two follows.
Lawmakers and politicians, most notably Hilary Clinton, ensured that the racy game was re-rated. "Grand Theft Auto: IV" is due sometime in 2008, and many a watchdog group will likely be watching to see if Rockstar Games plays it safe, or again attempts to push the line.
(Rockstar Games)
"Cavemen" may be a racial allegory
The new ABC series "Cavemen," which was inspired by the Geico commercials, is being met with considerable opposition. Some allege that the cavemen represent African Americans, namely because plotlines center on stereotypes associated with African American men.
The pilot episode of "Cavemen" was re-shot, possibly as a response to criticism.
(ABC)