10 Images
Ellen's highs and lows
By Stephanie Lysaght, Los Angeles Times Staff Writer
High: Stand up, Ellen!
Ellen DeGeneres got her start performing stand-up comedy in local coffeehouses. With a style reminiscent of Bob Newhart, DeGeneres went on to tour, and appeared on "The Tonight Show with Johnny Carson."
(Chris Haston)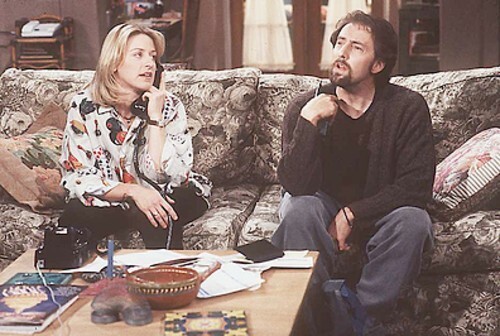 High: "These Friends of Mine"
DeGeneres' comedy routine was turned into a sitcom called "These Friends of Mine"; the show was later renamed "Ellen."
(Chic Donchin)
High: Art imitates life
After DeGeneres publicly disclosed her homosexuality on "The Oprah Winfrey Show," her character on "Ellen" followed suit, coming out to a therapist played by Miss Winfrey herself.
DeGeneres' decision to come out was seen as a milestone in the gay community. A popular website focused on lesbians in the media calls itself afterellen.com.
Pictured: Ellen DeGeneres bestows a hug and kiss on Kathy Najimy, who received the Rand Schrader Distinguished Achievement Award from the Gay and Lesbian Community Center in Los Angeles in 1998.
(Marilynn Young)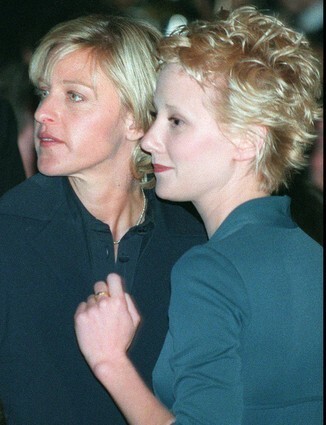 Low: The Anne Heche era
In 1997, DeGeneres started dating Anne Heche. By all appearances, it was the real deal. The couple even opened up about their relationship to gay/straight alliance groups at local high schools.
Then, in 2000, Heche shocked onlookers by dumping DeGeneres and marrying a man.
(AP)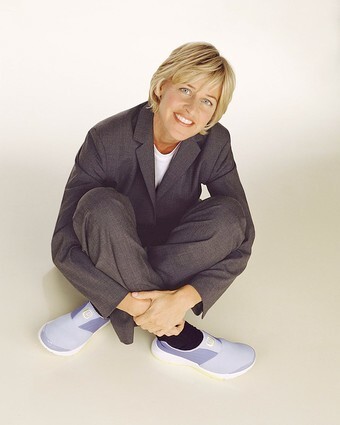 Low: "Ellen" is canned
Her first sitcom was canceled, so DeGeneres launched a new sitcom called "The Ellen Show." Despite critical praise, "The Ellen Show" lasted only one season.
(CBS)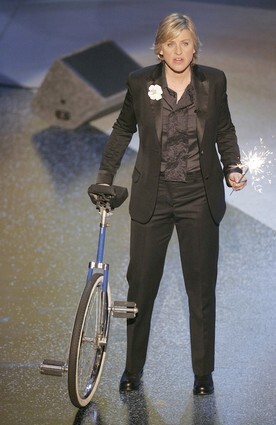 High: Provides comic relief in tough times
After the Sept. 11 attacks, DeGeneres was presented with the difficult task of hosting the Emmys.
She touched on the attacks during the show, saying, "We're told to go on living our lives as usual, because to do otherwise is to let the terrorists win, and really, what would upset the Taliban more than a gay woman wearing a suit in front of a room full of Jews?"
(Wally Skali / Los Angeles Times)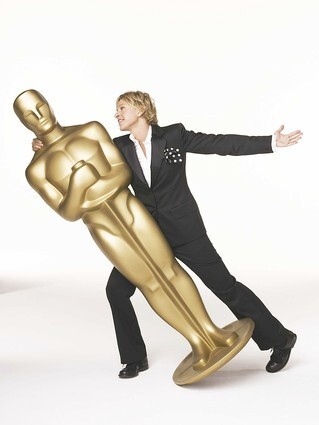 High: Making history
In 2007, DeGeneres became the first openly gay person to host the Academy Awards.
She was nominated for an Emmy for hosting the show. Isn't there something weird about giving an award to someone for hosting an awards show?
(ABC)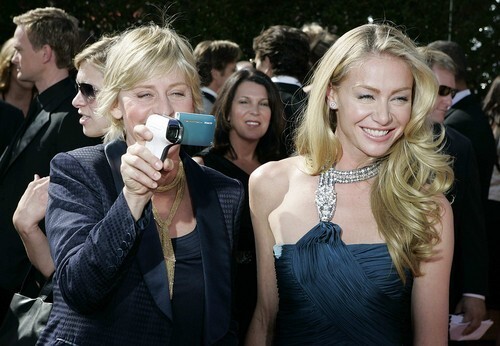 High: New love
DeGeneres lives with girlfriend Portia de Rossi in Santa Barbara.
(Chris Carlson / AP)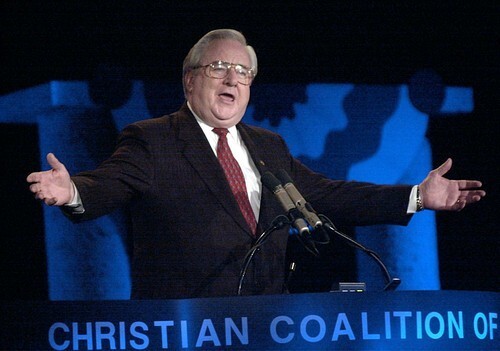 Low: Encountering bigotry
During an interview with Time, DeGeneres was asked how she felt about Jerry Falwell calling her "Ellen DeGenerate" after she came out as a lesbian.
(AP)
High: Great comeback
In response to Falwell's comment, DeGeneres replied, "Really, he called me that? Ellen DeGenerate? I've been getting that since the fourth grade."
(FOX)