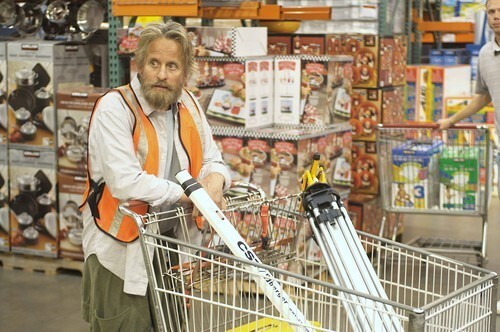 15 Images
Fall film highlights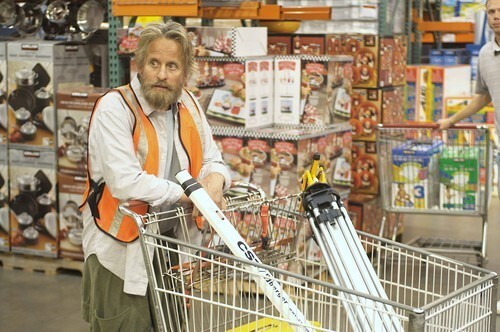 'King of California'
(Sep. 14)
A troubled teen (Evan Rachel Wood) gets caught up in her mentally unstable father's (Michael Douglas) quixotic quest for a long-buried fortune in Spanish gold in this contemporary fable. Written and directed by Mike Cahill.
First Look Pictures
(First Look Studios)
'Across the Universe'
(Sep. 14)
The songs of the Beatles score this love story set against the political and social upheaval of the 1960s. Julie Taymor (Broadway's "The Lion King") directs. With Evan Rachel Wood, Jim Sturgess (below), Joe Anderson. Written by Dick Clement & Ian La Frenais from a story by Taymor & Clement & La Frenais.
Columbia Pictures
(Abbot Genser / Revolution Studios)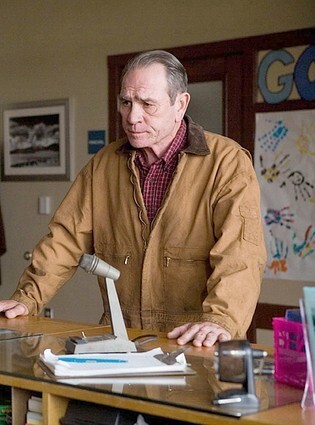 'In the Valley of Elah'
(Sep. 14)
An Iraq war veteran mysteriously disappears shortly after returning home. Tommy Lee Jones (above), Susan Sarandon and Charlize Theron star in this drama written and directed by Paul Haggis ("Crash"). Based on a story by Mark Boal and Haggis.
Warner Independent Pictures
(Lorey Sebastian / Warner Independent Pictures)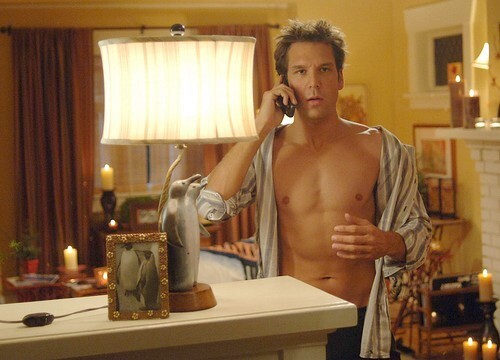 'Good Luck Chuck'
(Sep. 21)
A serial womanizer (Dane Cook, above) tries to break a decades-old curse and win the heart of his dream girl (Jessica Alba) in this romantic comedy. With Dan Fogler, Lonny Ross. Directed by Mark Helfrich. Screenplay by Josh Stolberg; story by Steve Glenn.
Lionsgate
(Sergei Bachlakov / Lionsgate)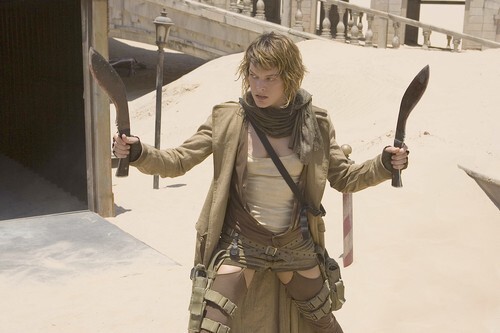 'Resident Evil: Extinction'
(Sep. 21)
Milla Jovovich (below) returns to kick more zombie butt in this third film in the action-horror franchise based on the video-game series. With Oded Fehr, Ali Larter, Iain Glen, Ashanti, Jason O'Mara, Mike Epps. Directed by Russell Mulcahy. Written by Paul W.S. Anderson.
Screen Gems
(Rolf Konow / Sony)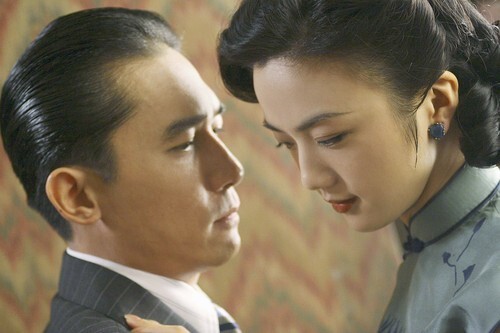 'Lust, Caution'
(Oct. 5)
Ang Lee ("Brokeback Mountain") directs this tale of romance and political intrigue set in 1940s Shanghai. With Tony Leung, Tang Wei, Joan Chen, Wang Lee Hom. Written by Hui-Ling Wang and James Schamus, based on the short story by Eileen Chang.
Focus Features
(Chan Kam Chuen / Focus Features)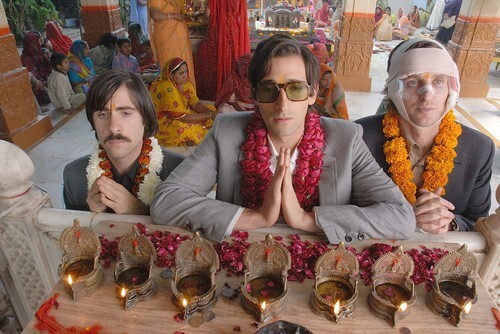 'The Darjeeling Limited'
(Oct. 5)
Owen Wilson, Adrien Brody and Jason Schwartzman play brothers trying to reestablish kinship with an eventful trek across India in this comedy from director Wes Anderson ("Rushmore"). Written by Anderson & Schwartzman & Roman Coppola.
Fox Searchlight
(James Hamilton / Fox Searchlight Pictures)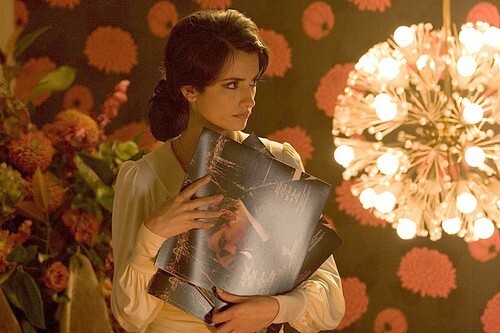 'The Good Night'
(Oct. 5)
The mundane life of a former pop star (Martin Freeman) becomes more complicated as he delves deeper into his dreams with the help of a quirky, New Age enthusiast (Danny DeVito). With Gwyneth Paltrow, Penélope Cruz (below), Simon Pegg. Written and directed by Jake Paltrow.
Yari Film Group Releasing
(Yari Film Group)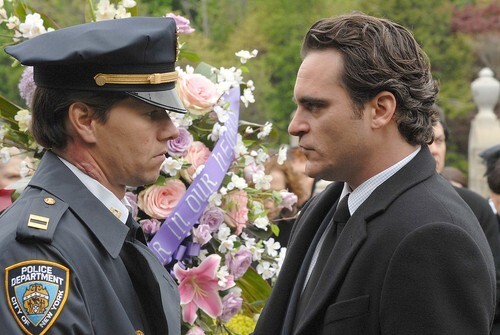 'We Own the Night'
(Oct. 12)
Two brothers, one a cop (Mark Wahlberg) and the other a nightclub manager (Joaquin Phoenix), find family ties sorely tested in this crime tale set in late 1980s Brooklyn. With Eva Mendes, Robert Duvall. Written and directed by James Gray.
Columbia Pictures
(Anne Joyce / Columbia Pictures)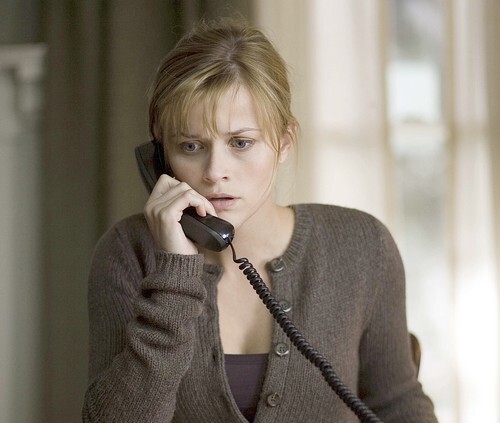 'Rendition'
(Oct. 19)
An American woman's Egyptian-born husband is suspected of terrorist ties and spirited away to a secret detention facility in this topical drama. With Reese Witherspoon, Jake Gyllenhaal, Omar Metwally, Meryl Streep, Peter Sarsgaard, Alan Arkin. Directed by Gavin Hood. Written by Kelley Sane.
New Line Cinema
(Sam Emerson / New Line Cinema)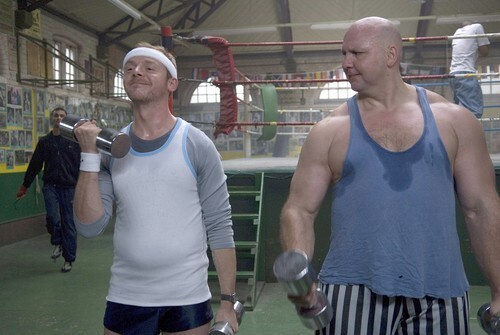 'Run, Fat Boy, Run'
(Oct. 26)
A schlubby guy enters a marathon to win back the woman he left at the altar years earlier. With Simon Pegg (above), Hank Azaria, Ameet Chana, Dylan Moran, Thandie Newton, Harish Patel. Directed by David Schwimmer. Written by Michael Ian Black.
Picturehouse
(Ollie Upton / Picturehouse)
'Things We Lost in the Fire'
(Oct. 26)
A widow (Oscar winner Halle Berry) and her deceased husband's best friend (Oscar winner Benicio Del Toro) turn to each other in search of healing in this drama. With David Duchovny, Omar Benson Miller, Alison Lohman, John Carroll Lynch. Directed by Susanne Bier. Written by Allan Loeb.
Paramount Pictures / DreamWorks Pictures
(Doane Gregory / DreamWorks Pictures)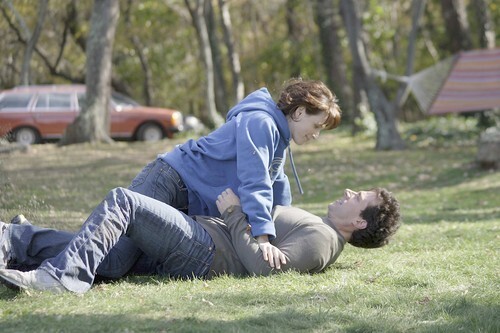 'Dan in Real Life'
(Oct. 26)
Steve Carell, Dane Cook and Juliette Binoche form an unlikely romantic triangle as two brothers and the woman they both love in this comedy. With Steve Carell, Juliette Binoche, Dane Cook, Dianne Wiest, John Mahoney, Emily Blunt. Directed by Peter Hedges. Written by Pierce Gardner and Hedges.
Walt Disney Studios Motion Pictures/Touchstone Pictures
(Merie W. Wallace / Touchstone Pictures)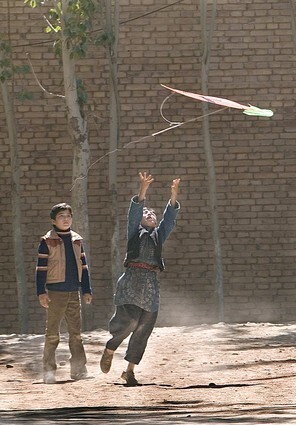 'The Kite Runner'
(Nov. 2)
An expatriate returns to Afghanistan on a mission of rescue and redemption in this adaptation of Khaled Hosseini's decades-spanning bestseller. Directed by Marc Forster. Written by David Benioff.
Paramount Vantage
(Phil Bray / Paramount Vantage)
'Bee Movie'
(Nov. 2)
Co-creator Jerry Seinfeld voices the lead character, a worker bee with larger ambitions, in this computer-animated comedy. With Renée Zellweger, Matthew Broderick, John Goodman, Chris Rock, Kathy Bates, Patrick Warburton, Barry Levinson, Megan Mullally, Larry Miller, Rip Torn. Directed by Simon J. Smith, Steve Hickner. Written by Seinfeld and Spike Feresten & Barry Marder & Andy Robin.
DreamWorks Animation SKG / Paramount Pictures
(DreamWorks Animation / Paramount Pictures)