6 Images
Photos: Happy hour at the movies
By Steven Zeitchik, Los Angeles Times
The drink:
The appletini
The tie-in:
Mark Zuckerberg
(Jesse Eisenberg) and Sean Parker (
Justin Timberlake
) get bombed on appletinis the first time they meet, in a scene that marks a dramatic turning point for the film. Several reports have said that the real Zuckerberg has declared the sweet elixir the official drink of
Facebook
.
Best imbibed:
At a martini bar, or at home in front of the computer while refreshing your Facebook page 20 times per minute.
(Merrick Morton / Columbia Pictures)
The drink:
A vintage single-malt Scotch, aged no fewer than 12 years
The tie-in:
Colin Firth
's Duke of York imbibes the good stuff both in the office of speech therapist Lionel Logue and in the royal palace. It's never identified as a specific Scotch, but really, what else would a monarch tipple?
Best imbibed:
Slowly, while sitting in an intense therapy session, or while waiting to give a radio address to the people of the British empire.
(The Weinstein Company)
The drink:
Fiddlehead wine, either a good Pinot Noir or Sauvignon Blanc
The tie-in:
Annette Bening
's Nic is partial to the
Lompoc
, Calif., stuff, pouring a glass or two to take the edge off in the evening.
Best imbibed:
Over dinner, possibly while hosting a bearded, somewhat aimless sperm donor.
(Suzanne Tenner / Focus Features)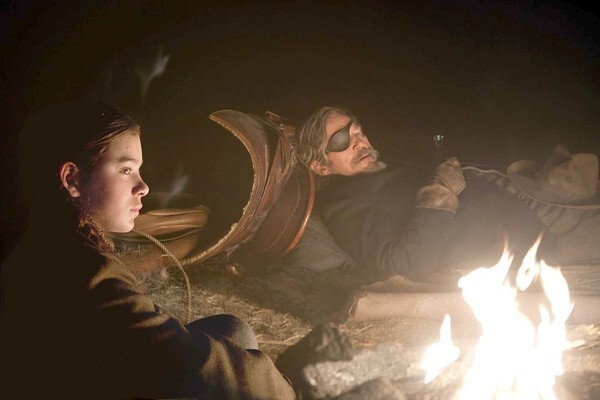 The drink:
Jack Daniel's or a lower-end Irish whiskey, like Tullamore Dew, served neat
The tie-in:
Jeff Bridges
' Rooster Cogburn is either guzzling whiskey or recovering from the effects of same in seemingly every scene in his hit western. Paramount even sent flasks, emblazoned with the "True Grit" logo, to reporters as part of its promotion efforts.
Best imbibed:
Straight from the bottle, preferably while wearing an eye patch. Anything less would be disrespectful to Mattie Ross' papa (and you don't want to disrespect Mattie Ross' papa).
(Lorey Sebastian / Paramount Pictures)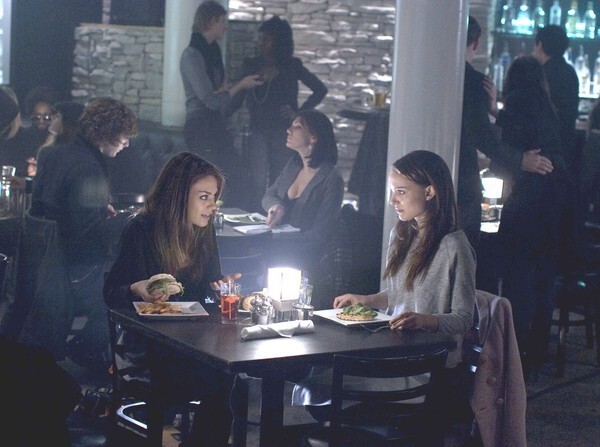 The drink:
Any tequila-based cocktail
The tie-in:
Mila Kunis
' Lily and
Natalie Portman
's Nina let their hair down (among other things) after a night of heavy drinking. There have been rumors (denied by the actresses) that they were also swigging tequila on set to ready themselves for the sex scene. One tequila company has even created the "Twisted Swan" (ingredients: black raspberry liqueur, tequila, amaretto) as a homage to the movie.
Best imbibed:
At a club, with a new friend or attractive strangers. But not the night before a big dance recital.
(Fox Searchlight)
The drink:
An American beer -- we'd think a
Pennsylvania
one like
Yuengling
or Rolling Rock, though perhaps Budweiser too
The tie-in:
Ryan Gosling
's Dean character, working-class Pennsylvania through-and-through, enjoys a beer for breakfast (and at many other points of the day too).
Best imbibed:
It doesn't quite work out for Dean, who flies into rages and ruins his marriage, so we'd say in moderation.
(The Weinstein Company)