7 Images
'Friends': Where are they now?
Years after the wildly successful and influential sitcom "Friends" ended, audiences continue to follow the careers of actors who brought Rachel, Ross, Monica, Joey, Phoebe and Chandler to life.
(NBC)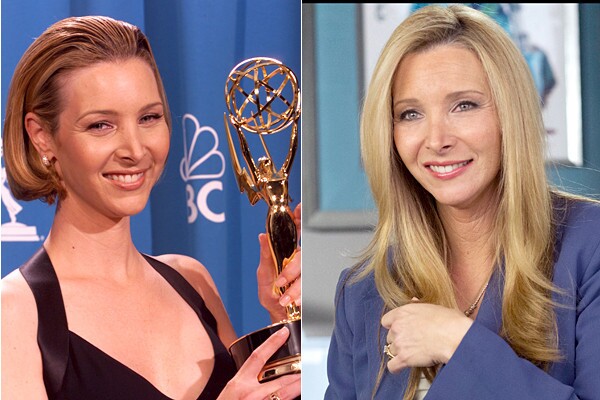 You knew her as:
The off-kilter, oft-psychic massage therapist guitarist Phoebe Buffay.
Now you know her as:
Phoebe Buffay. Though Kudrow has been in plenty of films, including
Hilary Swank
's "P.S. I Love You," as the jilted ex-wife opposite
Natalie Portman
in the
drama "The Other Woman,"
with
Emma Stone
in
"Easy A,"
and in her own HBO series, "The Comeback," the actress is still most beloved for her quirky role on the NBC powerhouse sitcom.
Where you'll see her next:
Kudrow has been producing and starring in a
Web-only series called "Web Therapy"
about a "therapist with limited patience for other people's problems." The series is now on Showtime.
(Los Angeles Times / Showtime)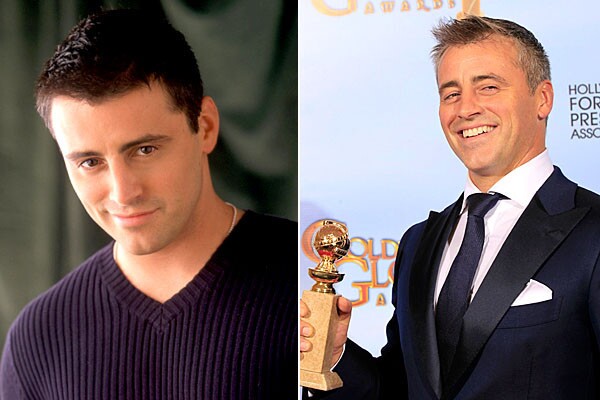 You knew him as:
Aspiring actor Joey Tribbiani.
Now you know him as:
Well, Joey Tribbiani. In NBC's spinoff "Joey," he left the friendly confines of
"Friends"
and tried to make it on his own as an actor on the West Coast. It didn't work out for Joey, or Matt.
Where you'll see him next:
Not that the Joey character has stopped LeBlanc from banking on the fame, as his days at Central Perk are also referenced in the new
Showtime
series
"Episodes"
.
(NBC / Colin Hutton/Showtime)
You knew her as:
Monica Geller, clean-freak cook with a competitive edge.
Now you know her as:
She was tabloid editor Lucy Spiller, willing to get down and dirty for the celebrity scoop in FX's "Dirt," before she became quirky single mom Jules Cobb on "Cougar Town" (pictured) -- a show that's also hosted old "Friends" Lisa Kudrow and Jennifer Aniston. She also reprised her role as serious news journalist Gale Weathers in "Scream 4." Cox was a tabloid staple briefly, since husband David Arquette wasn't quiet about their
messy separation.
Where you'll see her next:
"Cougar Town" is her current hangout.
(Warner Bros. / Adam Larkey/ABC)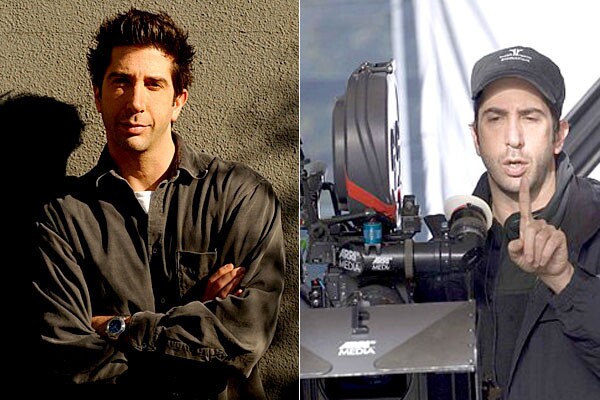 You knew him as:
Ross Geller, the angst-ridden, thrice-divorced paleontologist and brother of Monica.
Now you know him as:
Despite a voice role in "Madagascar" (Melman) and guest starring on comedies like "30 Rock" and "Entourage," as far as TV and film roles go he's still best-known as Ross. He's also done his share of theater. In 2009, he took on the role of George Gibbs in a Chicago production of "Our Town."
But he's mostly found a home in the director's chair. In 2007, Schwimmer directed his first film, "Run, Fatboy, Run," directed the TV series "Little Britain USA" in 2008 and directed the 2010 drama "Trust" about a family's reaction after their teenager is taken by an online predator.
Where you'll see him next:
He and his wife, Zoe, had
a baby in 2011
, so there's that.
(Ollie Upton / Picturehouse)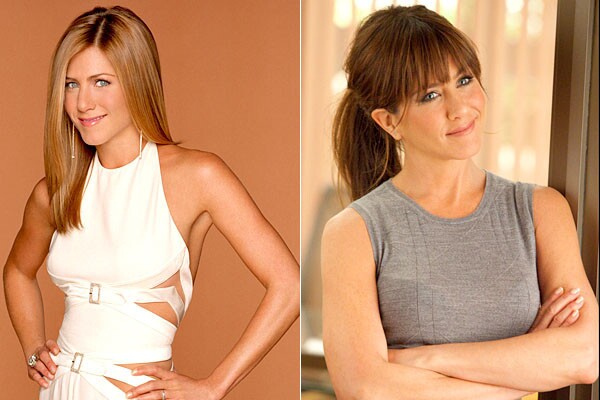 You knew her as:
fashion-addict, will-she-or-won't-she-end-up-with-Ross Rachel Green.
Now you know her as:
Despite having a go at indies like "Friends With Money" and "The Good Girl," she's the go-to rom-com gal -- which is somewhat ironic given the
tabloid attention
given to her own love life. But she has been very active professionally. Aniston starred in "The Break-Up" with Vince Vaughn, "Bruce Almighty" with Jim Carrey, "He's Just Not That Into You," the 2010 films "The Bounty Hunter" and "The Switch," and her last big success, 2011' "Horrible Bosses," alongside Jason Bateman and Jason Sudeikis.
Where you''ll see her next:
She's currently filming "We're the Millers," which reteams her with Jason Sudeikis and costars Emma Roberts.
(Warner Bros.)
You knew him as:
Husband of friend Monica, roommate of friend Joey and all-around mysteriously employed friend Chandler Bing.
Now you know him as:
Snarky guy stand-in No. 1 (and Chandler). Perry stretched his acting chops a bit on the critically lauded -- but low-rated -- "Studio 60 on the Sunset Strip" and continued his comedic romp in films including "Serving Sara" and "The Whole Nine Yards." He played the adult version of Zac Efron in "17 Again" in 2009 and tried heading back to the small screen in 2011 as the lead in the short-lived "Mr. Sunshine." He's also been in and out of rehab a few times.
Where you''ll see him next:
Perry is trying his hand at sitcoms again with "Go On," an NBC sitcom where he stars as a Type A sports talk radio host.
(NBC)