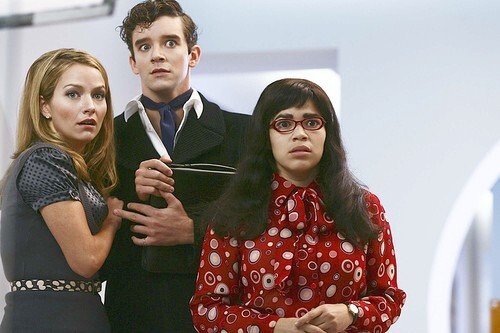 9 Images
Gay gal pals (GGPs)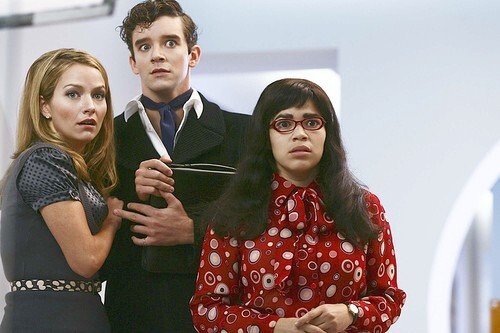 By Stephanie Lysaght, Los Angeles Times Staff Writer
Sure, we love America Ferrera. We were stoked when she won an Emmy and we might even dress up like her for Halloween. (Anyone got a poncho?)
It's the chemistry between receptionist Amanda Tannen and personal assistant Marc St. James, however, that keeps us coming back each week. When it comes to scandal, Amanda and her gay gal pal, Marc, never disappoint.
(ABC)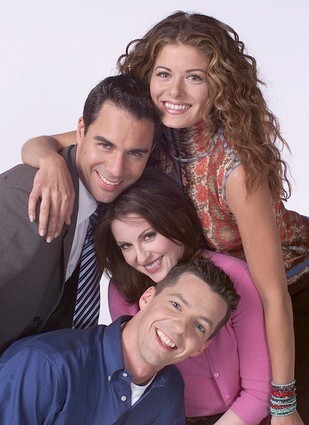 'Will & Grace'
"Will and Grace" took the typically peripheral gay gal pal and put him at the forefront of a series. The result was magic – eight seasons of magic, to be exact.
The series even tossed in Jack, a second gay gal pal for good measure. The friendship between Jack, the Cher-obsessed wanna-be actor, and Karen, the alcoholic socialite, was as hilarious as it was demented.
(Chris Haston / NBC Universal)
Angela and Rickie, 'My So-Called Life'
Sure, Angela Chase may have been confused about the whole life thing, but one thing was certain – she had an awesome gay gal pal. Rickie Vasquez's empathy knew no bounds. Unfortunately, Angela had to share her gay gal pal with her high-maintenance girlfriend, Rayanne.
(ABC)
Julianne Potter and George Downes, 'My Best Friend's Wedding'
In "My Best Friend's Wedding," Julianne Potter's gay gal pal, George, has his work cut out for him. When Julianne's friend Michael gets engaged, a jealous Julianne constructs a phony engagement to George.
In the end, Julianne lost Michael, but her gay gal pal was there for her till the last frame.
(Columbia/TriStar)
Carrie Bradshaw and Stanford Blatch, 'Sex and the City'
Carrie's gay gal pal is Stanford Blatch, the only person unluckier in love than Ms. Bradshaw herself.
Charlotte's gay gal pal is her former wedding planner, Anthony Marantino, who is refreshingly blunt with shrinking violet Charlotte.
But what about Miranda and Samantha? Somebody get these two a pair of gay gal pals, STAT!
(Craig Blankenhorn / HBO)
Gabrielle Solis and Vern Limoso, 'Desperate Housewives'
So far, Gabrielle is the only lady on Wisteria Lane to have scored a gay gal pal. Now that a gay couple is moving to Wisteria Lane, however, some of the other ladies might win a friend like Vern. It won't be Susan, though.
Marc Cherry, the show's creator, told AfterElton that the gay couple "will move into the old Applewhite house and one of the gay men will just have a fractious, hateful relationship with [Susan]."
(ABC)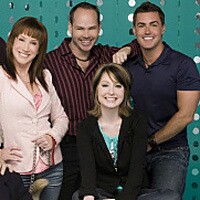 Kathy Griffin, Dennis Hensley and Tony Tripoli, 'My Life on the D-List'
Kathy Griffin brought the gay gal pal phenomenon to reality TV on her series "My Life on the D-List."
Dennis, left, and Tony (pictured with Jessica Zajicek), who Kathy refers to as her "best gays," are central characters on the show. Kathy is so embroiled in the gay community that she even hosted the 2007 Gay Porn Awards. "The gays were thrilled to see me," gloated Kathy after the event.
(NBC Universal)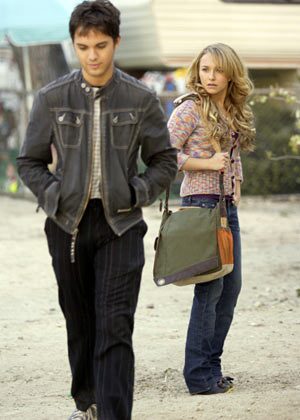 Thomas Dekker and Hayden Panettiere, 'Heroes'
In "Heroes," some viewers thought that Zach had all the trappings of a gay best friend. His best friend, Claire, even punched somebody for calling him a "gay boy." According to NBC, however, Zach is not gay. So, what gives?
Defamer speculates that either "NBC suddenly shied away from the idea of a gay character" or that actor Thomas Dekker's management wanted Zach to be straight.
(NBC Universal)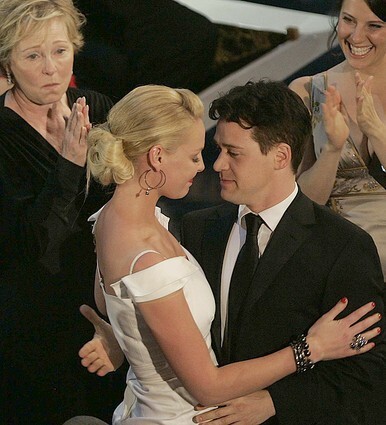 (real life) Katherine Heigl and T.R. Knight, 'Grey's Anatomy'
Sure, in "Grey's Anatomy" they play best friends turned lovers, but in real life Katherine Heigl and T.R. Knight have a tighter bond than romance could ever create. T.R. is Katherine's loyal gay gal pal! Katherine is equally loyal to T.R. She stuck by him through his involuntary outing and even flew to Nebraska to adopt a dog for him!
(Robert Gauthier / Los Angeles Times)