4 Images
When Greeks met Scythians
On a gold platter:
A Greek offering dish from the 4th century BC is decorated with heads of the monstrous Medusa.
(J. Paul Getty Villa)
Ancient kitsch?
A jar of terra cotta, pigments and gold from 400 to 375 BC presents Aphrodite in a shell.
(J. Paul Getty Villa)
Golden days:
A Greek jug from 350 to 325 BC shows scenes of Scythians.
(J Paul Getty Villa)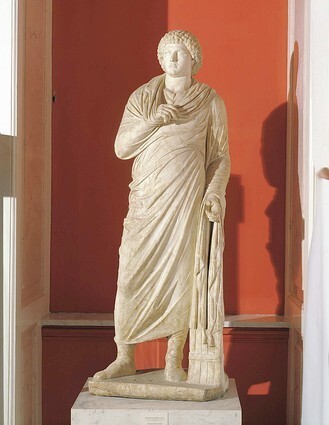 Man of marble:
The nearly 200 artifacts from the State Hermitage Museum in St. Petersburg, Russia, include this statue of a "Bosporan Man," dating to AD 150 to 175.
(J. Paul Getty Villa)