As Kevin Spacey seeks 'evaluation and treatment,' his second accuser says the damage has been done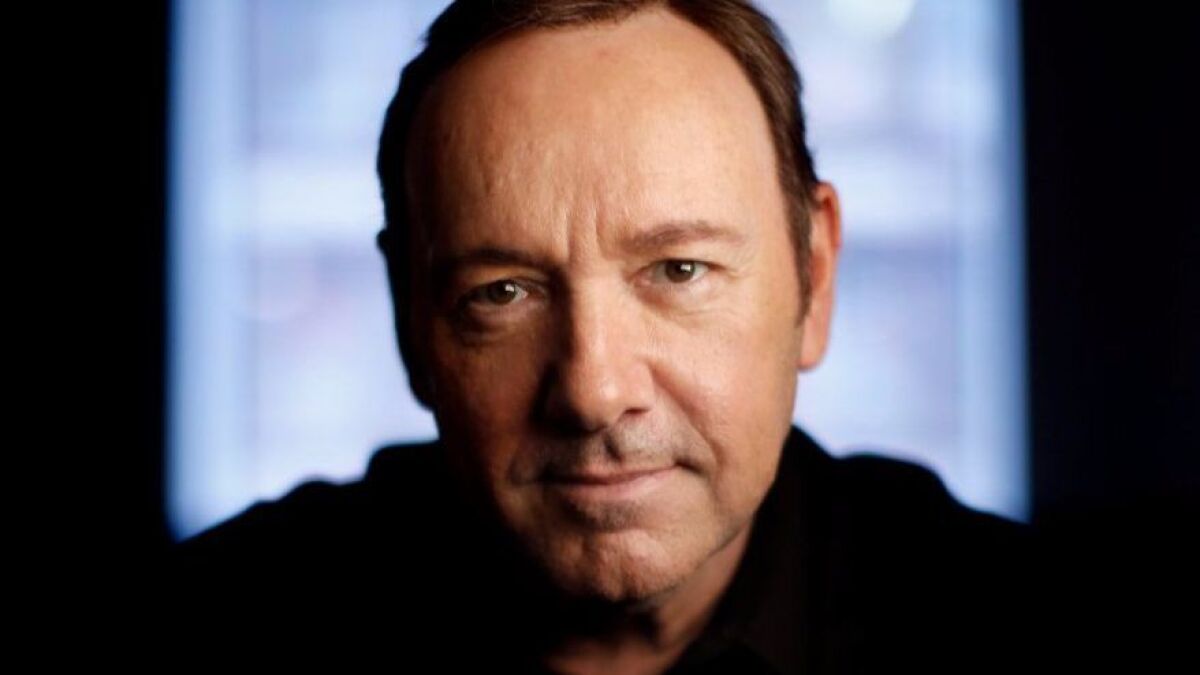 Kevin Spacey has spoken out after a second accusation of inappropriate sexual behavior.
Filmmaker Tony Montana earlier this week accused Spacey of drunkenly grabbing his genitals in early 2003 and then following him into a restroom where Montana said he'd gone in shock to collect himself.
That accusation came on the heels of actor Anthony Rapp's allegations over the weekend that Spacey sexually assaulted him in the 1980s when Rapp was 14 years old. Spacey's initial response triggered a strong backlash for including confirmation that the "Usual Suspects" actor is gay. So he tried again.
"Kevin Spacey is taking the time necessary to seek evaluation and treatment," a rep for the Oscar winner said in a statement late Wednesday. "No other information is available at this time."
Montana, who first shared his story with Radar Online, recently told The Times that he was by himself in a booth at a now-defunct dive in West Hollywood making "paper edits" on a documentary, got up to get a drink and found himself talking to the actor at the bar. Spacey, he said, was making fun of a movie he had just been doing press for, "United States of Leland." Montana said he had never met Spacey before.
"He was slurring his words, saying, 'Lee-land, lay-land, wanna get laid.' He was joking and stuff," Montana said. "When someone who's drunk and is joking, you let your guard down." Plus, he said, it was Spacey. "Kevin Spacey's fine," he thought.
Then, Montana said, "He got close to me and put his arm around me and moved in, so now I can feel his breath, and smell it, and then he grabbed me, hard" on the genitals and told the filmmaker, "This designates ownership."
Montana said he pulled Spacey's thumb backward to get him to let go, then paid for the drink and went to the men's room. Moments later, he said, Spacey walked in on him and practically fell onto him.
"It was a urinal. So I'm trying to get away from a guy who's grabbed me like that, and then I'm going into a urinal to expose myself, and he comes in? I get a double whammy?" Montana said, adding that he pushed Spacey backward out the bathroom door, where one of the actor's friends steered him away.
Montana, who is straight, said his reaction had nothing to do with the actor's sexual orientation.
Spacey's apology for his alleged behavior with Rapp didn't ring true to Montana.
Spacey said in the statement that he didn't remember the incident alleged by Rapp — who accused the "American Beauty" star, then 26, of putting him in a bed and climbing on top of him after a party when he was 14 — but apologized for "what would have been deeply inappropriate drunken behavior." The notoriously private actor then confirmed that he is gay.
"That read like somebody who was trying to make it go away in the most polite way possible and who has gifted the world with revealing his sexuality identity," Montana said. "And that kind of comes across as smarmy and it comes across as somebody that is projecting that they still have license."
Montana said he had post-traumatic stress symptoms that lingered after his own alleged incident — including when he would see Spacey in the media or hear the actor's name brought up for consideration at a business meeting — feelings that had welled up again as he talked about it publicly.
I'm not going after Kevin for money. I don't wish him any ill will.
— Tony Montana
He said he struggled as he sought advice at the time from friends and family, to whom he didn't give specifics beyond saying someone had touched him inappropriately and that he was having a hard time dealing with it.
"What actually defines PTSD is having a change in how you view yourself in the world, and a fundamental change in how you see yourself as being safe," said Jeannie Lochhead, an assistant clinical professor of psychiatry at UC Riverside School of Medicine. Lochhead, who specializes in trauma treatment, has not treated Montana.
Montana said that by coming forward with his story, he was just "trying to work through" what happened to him.
"I'm not going after Kevin for money. I don't wish him any ill will," Montana said. "It's just... he did something 14 years ago that's affecting not only him but all the people who work on that show."
That show would be "House of Cards" on Netflix, which this week indefinitely suspended production of the series' sixth and final season.
Montana thinks Spacey will bounce back from the allegations, but said that given the current atmosphere in the industry and the country, such a comeback might look a bit different.
"I just know there seems to be a lot of people who are angry," he said, referring to the Harvey Weinstein sexual harassment scandal and how it has focused attention on Hollywood's inner workings.
"Kevin will take some time away, or he'll muscle through it," Montana said. "He has such a high 'like' factor. He'll be back."
---
Get our L.A. Goes Out newsletter, with the week's best events, to help you explore and experience our city.
You may occasionally receive promotional content from the Los Angeles Times.