How 'Ant-Man and the Wasp' continues Marvel's push for gender equality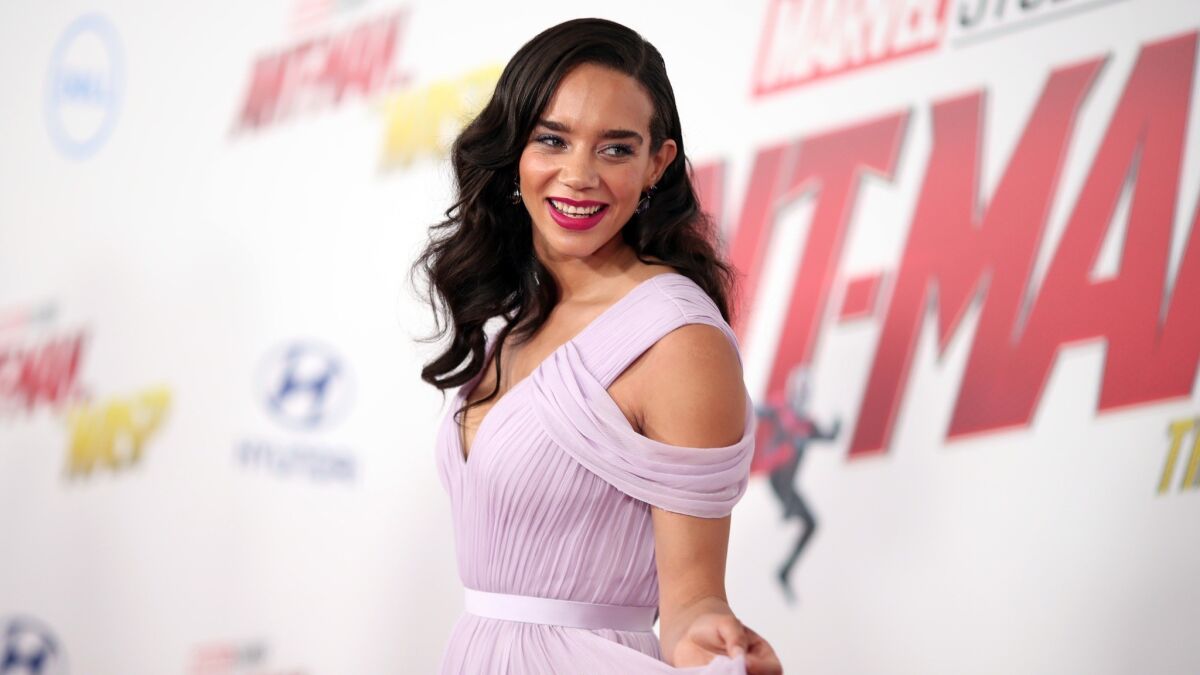 Her character's name may not be in the title, but Hannah John-Kamen was the talk of the night at the "Ant-Man and the Wasp" premiere Monday in Hollywood. The 28-year-old, seen earlier this year in "Tomb Raider" and "Ready Player One," takes on the role of Ghost/Ava in the new Marvel flick, earning her name by disappearing and reappearing while fighting opponents.
The phantom villain was originally featured in Marvel Comics as an enemy of Iron Man — written as a man. But the "Ant-Man and the Wasp" writers and producers decided to flip the gender and cast a female supervillain to fight the tiny but mighty Scott Lang (Paul Rudd) and Hope Van Dyne (Evangeline Lilly).
"I really had the freedom to take him off the page and give her life," John-Kamen told The Times. "I think having [another] strong female character in the Marvel Universe that will inspire and empower kids — we need more of that. Why the hell wouldn't we want more of that?"
The follow-up to 2015's "Ant-Man" takes a big step forward for women in Marvel in more ways than one. Twenty films into the Marvel Cinematic Universe, moviegoers finally see a female character in the title.
Co-writers Gabriel Ferrari and Andrew Barrer explained that with the Wasp's elevated role, it felt "organic" to have Lilly's heroine fight a female foe.
"From the beginning, there was a spirit of making sure we were sort of giving everyone in the movie their due, particularly Evangeline as the Wasp. It was [director Peyton Reed's] thing from the very beginning that this is not a sidekick. This is an equal partner. I think that sort of spirit of inclusiveness led to certain decisions — like, 'Why can't a supervillain be a woman?'"
What's it like to be a woman in the Marvel Cinematic Universe? Four on-screen superheroes share their stories »
Bob Layton, the creator of Ghost for the comics, was also in attendance at the Hollywood premiere. Expressing his excitement about seeing his characters on the big screen, he made it clear that he had no objection to the film team modifying his original vision. In fact, he wrote the role as a gender non-specific character.
"When Ghost was in Iron Man, the whole idea was you knew nothing about him because he was an industrial spy. He was a ghost! So the fact that they changed genders doesn't really mean a thing for this," he said. "I'm totally behind it."
He added with a laugh, "[Producer] Kevin Fiege gave away his secret superpower: gender reassignment. Apparently he can just — boom — touch somebody and change the gender!"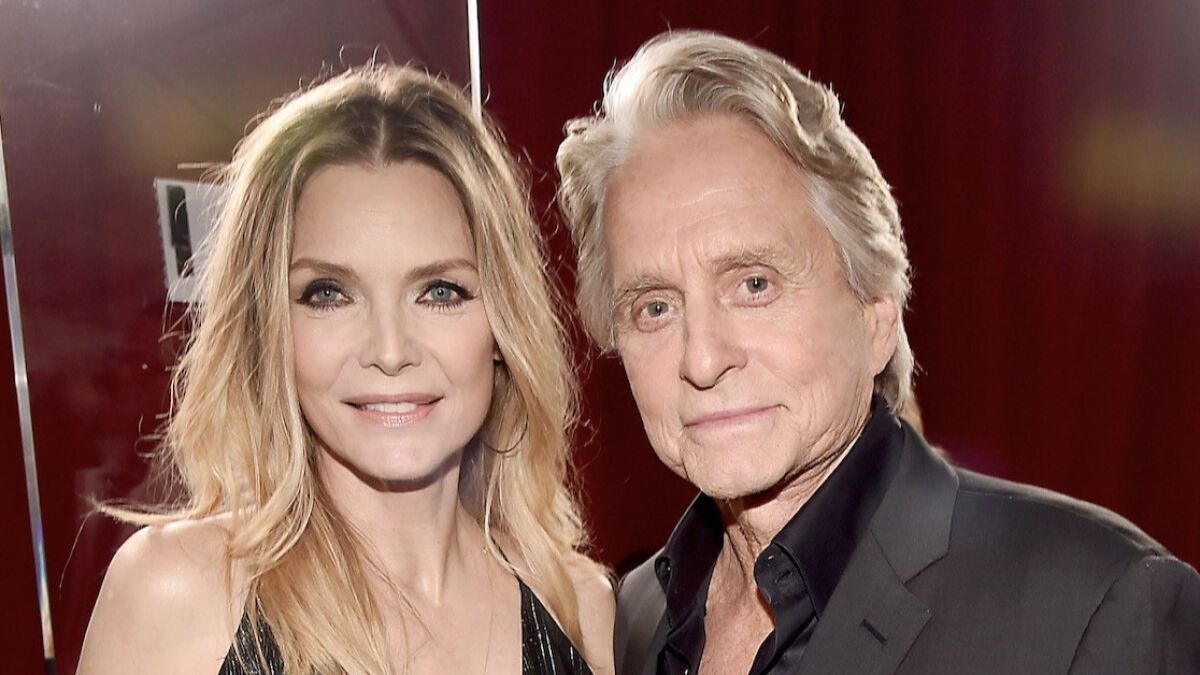 Reed's film also welcomes new stars Michelle Pfeiffer, who plays Michael Douglas' long-lost wife, and Laurence Fishburne as Douglas' estranged research partner. While literally holding her chin to keep her jaw from dropping, John-Kamen said it's an honor to call them costars. "I was gob-smacked. I'm still star struck. I'm star struck standing here right now."
When Marvel fans see Ava interact with franchise newcomers and veterans alike, she won't appear like a typical villain, John-Kamen explains. "I didn't approach her that she's going to be a villain or like a bad, you know, twizzling mustache and world domination [person]. It's not that at all.
"The way she is written, she has a very clear objective. She's going to fight tooth and nail to get it, but I think the audience is going to maybe be on her side. Maybe..."
Moviegoers can choose which side to root for when the sequel drops July 6 nationwide. And be sure to watch for that post-credit scene, which the writers tease as a true game-changer for the Marvel Cinematic Universe.
Evangeline Lilly explains why 'Ant-Man and the Wasp's' Hope wasn't a part of 'Civil War' »
Get our L.A. Goes Out newsletter, with the week's best events, to help you explore and experience our city.
You may occasionally receive promotional content from the Los Angeles Times.