#GayMediaSoWhite no more? Two new digital magazines signal a more diverse LGBTQ media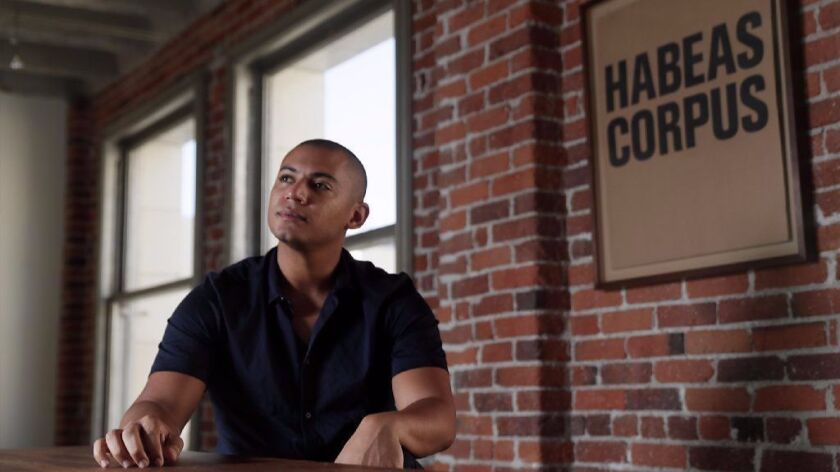 When #GayMediaSoWhite trended on Twitter last year, a glaring and problematic similarity between mainstream and LGBTQ media surfaced: both privilege the white-male perspective over the voices of people of color.
Though a writ-large criticism that's long been lodged at media industrywide, it's one that many thought LGBTQ publications, with their ethos to uplift those traditionally marginalized and ignored, would take more seriously.
The covers of noted queer magazines like Out, the Advocate and Attitude said otherwise.
More than a year later two new LGBTQ publications, Into, which launched in August, and Them, which launched in late October, are looking to shake up the queer media landscape. At their helm are editors and writers from parts of the LGBTQ community who often find themselves missing from traditional queer narratives: they're young, they're people of color and they're trans and gender nonconforming.
I wanted to build a platform so powerful and present around the world, it's not seen as a niche magazine.
— Zach Stafford
Zach Stafford recalls seeing #GayMediaSoWhite spread across "gay Twitter." At the time, he was a reporter at the Guardian U.S. covering police brutality and LGBTQ discrimination, among other topics. One thing he noticed was people "asking why do we even have gay magazines anymore, since they're all so problematic."
"But I wanted queer media to survive," he said. "I still think we need media that knows us and is for us and by us. I don't just want to be a vertical [at another publication]."
Days later, Fusion (now known as Splinter) published an analysis of LGBTQ magazine covers. Out of 224 cover subjects from Out, the Advocate and Attitude in the preceding five years, straight, white cisgender men (40%) were better represented than LGBTQ people of color (9%).
Stafford, 27, used this controversy as an opportunity to secure a role as an editor at large for Out to help the 25-year-old publication — owned by the same company that owns the 50-year-old the Advocate — diversify its content.
Nearly a year later he was approached by Grindr, which calls itself "the world's largest social networking app for gay, bisexual, questioning and queer men," whose executives were in the market to create a publication for an audience they already had commanding control over.
"When looking at the space for queer media, we noticed that our audience on Grindr — we skew toward younger millennials under 35 — don't have a place to get content that is relative to them," said Peter Sloterdyk, the company's vice president of global marketing. "They were missing the younger bent, the millennial perspective on what's going on in the world. It just seemed so natural to create and produce content for that audience."
That content became the digital magazine Into, and Stafford was Sloterdyk's first choice for an editor in chief.
"For me, I wanted to launch Into not to compete with Out or the Advocate or the others," Stafford said. "I wanted to build a platform so powerful and present around the world, it's not seen as a niche magazine.
"It also became a moment of reclamation … because I'm leading this entity," he added. "I'm taking a stake in this media world."
In accepting the position, Stafford became perhaps the first black, queer editor in chief of an LGBTQ publication with this audience reach.
"When I knew there was a black, queer person helming the ship, it instilled confidence in me in this publication," said Matthew Rodriguez, an Into staff writer. "There are so few times that queer people of color are given the keys and so for Zach to be given the keys, it was huge."
Quite similarly, Them is headed by a team in which LGBTQ people of color are on the masthead.
This is a new generation of journalism that is responding to the fact that younger people are both more queer and less white.
— Meredith Talusan
The idea for the publication first came to Phillip Picardi, Teen Vogue and Allure's digital editorial director, when he was approached by Condé Nast artistic director — and Vogue editor in chief — Anna Wintour earlier in the summer. On the heels of Teen Vogue and Allure's digital successes, she wanted to know his ideas for "what we could do to guarantee Conde Nast's future," he said.
The charge was open-ended but he interpreted it as a new brand.
"I saw a void in the creation of queer content that was actually queer-inclusive and not just catered to the 'G' in our [LGBTQ] acronym," the 26-year-old said. "That was the genesis of launching [Them]."
(On the name Them: "We didn't want it to feel gendered. … I want to be able to prove that by creating this place for them, we're showing that them is about all of us," Picardi said.)
After seeking approval, developing a business plan and working with the creative team, the time came for hiring.
"It is our job in media, especially mine as a cis[gender] white man, to make sure we are creating environments in newsrooms that are representative of the people who are reading our content," he said. "I wanted to be very intentional about making sure that the people who work here are the best shepherds of the brand and mission."
One of the first people he reached out to, via Twitter direct message, was Meredith Talusan, a freelancer for Buzzfeed, the Atlantic and Vice. "An Ivy League-educated … first-generation Filipino immigrant [who is] trans and disabled and albino," Talusan became Them's senior editor.
And when she saw that Tyler Ford, an agender writer, was hired as associate editor, she "had a lot of confidence that this was a different type of editorial staff — super intersectional with people from all over the LGBTQ-plus community," she said.
"I wasn't the only trans person on editorial, which was a big deal for me."
While it is too soon to quantify Them's success, the site has demonstrated its intended uniqueness in the types of stories published in its first few weeks: a black trans woman's guide to being a black trans woman on the internet, an essay from an autistic person who feels excluded from LGBTQ spaces, and a column on how the Harvey Weinstein-related hashtag #MeToo marginalizes trans and gender-nonconforming people.
"This is a new generation of journalism that is responding to the fact that younger people are both more queer and less white," Talusan said. "And this is an intersectional staff deeply committed to intersectional issues."
As for Into, a few months after its official launch, the publication is averaging 3.7 million to 4 million unique visitors a month and users are spending upwards of four minutes on pages. Some of the site's early articles have included a definitive ranking of all the lip syncs from "RuPaul's Drag Race" (which was advertised within the dating app), impending legislation in Egypt criminalizing LGBTQ identities and social spaces, and a story on the HIV crisis in the deaf community.
And while both Into and Them follow in the footsteps of highly-produced periodicals like the Tenth and Hello Mr. — stylized publications with comparatively limited resources catering to devoted, niche audiences of the LGBTQ community — the two digital outlets are creating space within more traditional walls for journalists of more diverse backgrounds.
"This is our place too and we should have a role in telling these stories," Stafford said.
"When you do invite someone to the table, they can say a lot."
Get your life! Follow me on Twitter (@TrevellAnderson) or email me: trevell.anderson@latimes.com.
---
From the Oscars to the Emmys.
Get the Envelope newsletter for exclusive awards season coverage, behind-the-scenes stories from the Envelope podcast and columnist Glenn Whipp's must-read analysis.
You may occasionally receive promotional content from the Los Angeles Times.