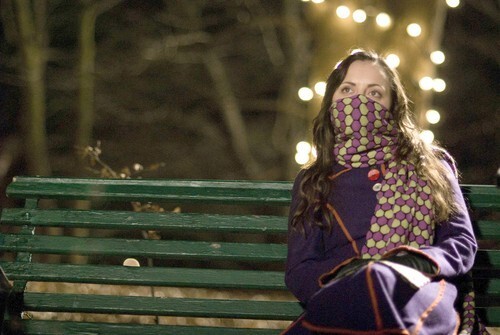 10 Images
Cinema's top snouts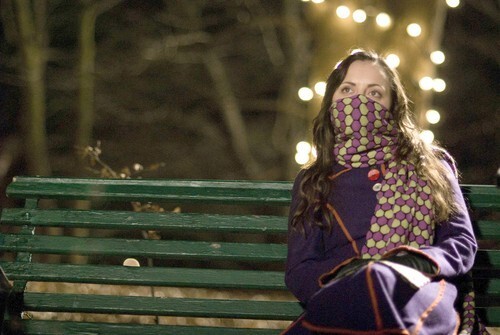 By Susan King, Los Angeles Times Staff Writer
There have been actors with famous noses such as Bob Hope, John Barrymore ("The Great Profile"), Jimmy Durante and W.C. Fields. There's even a classic "nose" line from the 1943 film "For Whom the Bell Tolls" when naive Maria is about to receive her first kiss from Robert: "oh, Roberto where do the noses go?"
Countless performers over the years have changed their proboscises for roles in movies, TV and theater from silent screen legend Lon Chaney in "The Phantom of the Opera" to Lucille Ball in the famous William Holden episode of "I Love Lucy" to Christina Ricci in "Penelope," which opened Friday.
Here's a look at some famous movie noses:
(Summit Entertainment)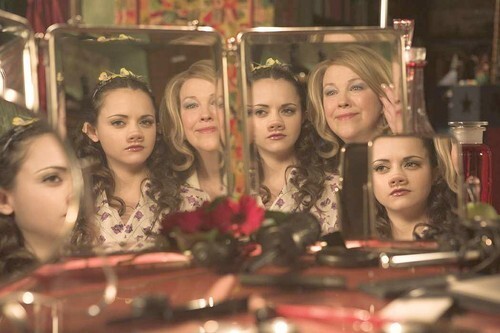 Christina Ricci, "Penelope"
In this modern-day fairy tale romance, aristocratic heiress Penelope has the nose of a pig due to a family curse that will only be broken if she finds true love with "one who will love her faithfully." Though potential suitors flee in disgust and horror, Penelope's pig snout is actually quite cute. In fact, Penelope could have done much worse. What if it had given her the nose of an aardvark or anteater?
(Summit Entertainment)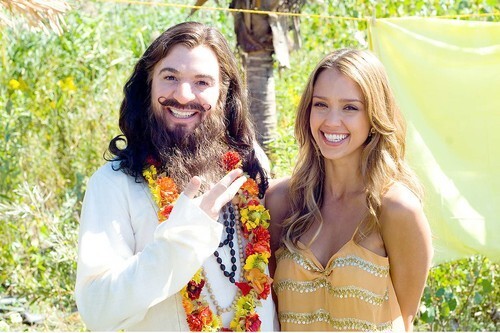 Mike Myers, "The Love Guru"
The Canadian-born funnyman is always altering his appearance — remember Austin Power's horribly rotten teeth? And in his latest comedy, opening June 20, Myers sports a bulbous nose as Pitka, an American raised by gurus in India who returns to the United States so he can break into the self-help business The film's tag line is "His Karma is Huge" and so is his proboscis.
(Paramount Pictures)
Robert De Niro, "Raging Bull"
Not only did De Niro pack on the pounds to play pugilist Jake La Motta in Martin Scorsese's seminal 1980 bio-pic — for which he received his only best actor Oscar — he also sported the battered nose of a fighter who had taken one too many punches.
(United Artist)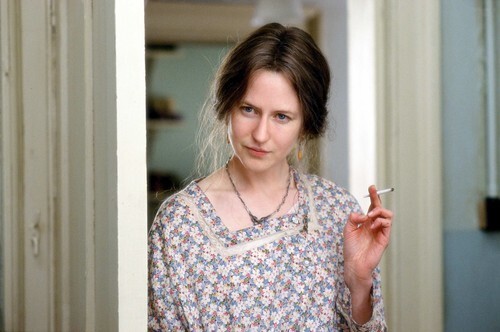 Nicole Kidman, "The Hours"
Exotic noses often lead to Oscars, as in the case of Kidman who won the 2002 best actress Academy Award for sporting the distinctive schnoz of troubled writer Virginia Woolf.
(Clive Coote / Paramount Pictures)
Marlon Brando, "On the Waterfront"
Legend has it that Brando had the nose of a Greek god when he arrived in New York as a young man. But his nose became a little weak after he broke it during his run of "A Streetcar Named Desire." And it was made up to reflect further damage of a washed-up boxer who "coulda been a contender" in Elia Kazan's searing 1954 drama, for which Brando won his first best actor Academy Award.
()
Gerard Depardieu, "Cyrano de Bergerac"
Jose Ferrer is the best-known movie Cyrano, winning the 1950 best actor Oscar. But this 1990 French adaptation is actually a better film. And the corpulent Depardieu received an Oscar nomination and numerous accolades for his complex, sweet turn as Edmond Rostand's tragic hero — a long-nosed soldier/poet who loves the beautiful Roxane.
(Orion Pictures)
Steve Martin, "Roxanne"
The wild and crazy guy turned the Edmond Rostand chestnut into a sparkling 1987 romantic comedy. Martin plays C.D. Bales, a small-town fire chief with an enormous nose — he can't have it fixed because he's allergic to anesthetics — who is in love with Roxanne (Daryl Hannah).
(Columbia Pictures)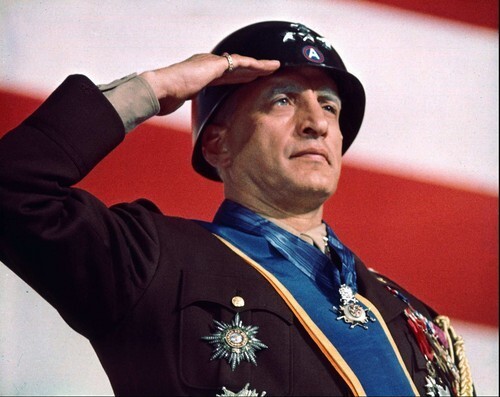 George C. Scott, "Patton"
Scott won — and refused — his only best actor Academy Award for his towering performance in this 1970 bio-pic as the controversial World War II general. The irascible Scott, who supposedly broke his nose five times during his life — he never met a fist he didn't like — sports a straight, aquiline nose as the military tactician.
(Associated Press)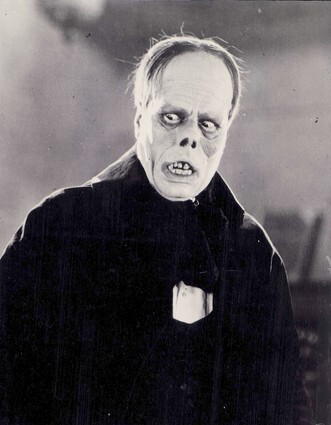 Lon Chaney, "The Phantom of the Opera"
During the silent era, Chaney was known as the "Man of a Thousand Faces" for an uncanny ability to transform himself into any character like Quasimodo in "The Hunchback of Notre Dame" and the hideously deformed Erik in this landmark 1925 adaptation of the Gaston Leroux novel. Erik is described in the novel as having a skull-like face and that's exactly how Chaney looks. He used thin wires to pull his eyeballs out of their sockets so they looked like they were bulging, and for his terrifying nose, Chaney pulled the tip of his own nose up and kept it in place with a wire, and used black paint to enlarge his nostrils. The scene in which Christine pulls the mask away to reveal that face is still shocking.
()