30 Images
PHOTOS: Movie Sneaks 2010
Compiled by Los Angeles Times staff
Several remakes and sequels of popular films are coming your way as well as a journey of self-discovery and a zoo playing cupid.
(20th Century Fox / Columbia TriStar / Disney)
Richard Gere
, left, and
Ethan Hawke
star alongside
Don Cheadle
in this gritty cop drama about three officers who find their worlds intertwined. (March 5)
(Phillip V. Caruso / SMPSP / Overture Films)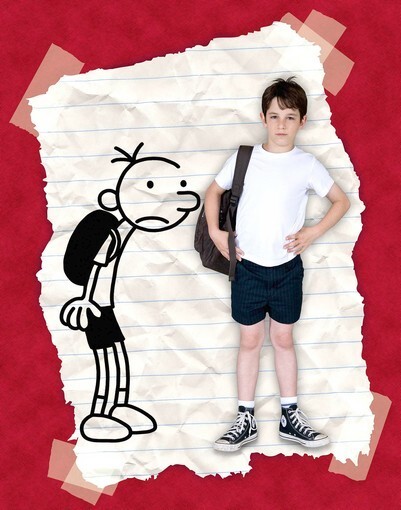 Zachary Gordon stars in the live adaptation of Jeff Kinney's book series "Diary of a Wimpy Kid" about the ups and downs of a middle-schooler named Greg Heffley. (April 2)
(20th Century Fox)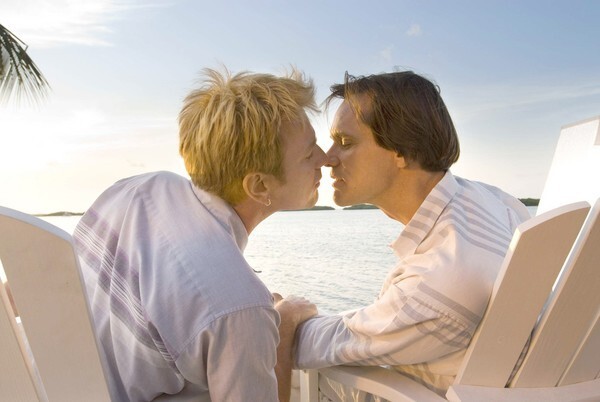 Jim Carrey
, right, stars as real-life con artist Steven Jay Russell, who escapes prison four times to be with his former cellmate Phillip Morris (
Ewan McGregor
). (March 26)
(Consolidated Pictures Group)
David Lizewski (Aaron Johnson) sets out to become a real-life super hero named Kick-Ass and inspires a few other would-be heroes along the way. (April 16)
(Marv Films / Lionsgate)
An American spy (John Travolta, right) and a U.S. Embassy worker in Paris (Jonathan Rhys Meyers) make an unlikely team as they fight to protect the city from terrorists. (Feb. 5)
(Magali Bragard / Lionsgate)
High school classmates meet up for a Fourth of July weekend 30 years after graduation. Stars include
Adam Sandler
,
Chris Rock
and
Kevin James
. (June 25)
(Sony Pictures)
Viking teen Hiccup (Jay Baruchel) is a social misfit among his dragon-slayer peers. Things get even more complicated when he befriends Toothless, an injured Night Fury dragon. (March 26)
(DreamWorks)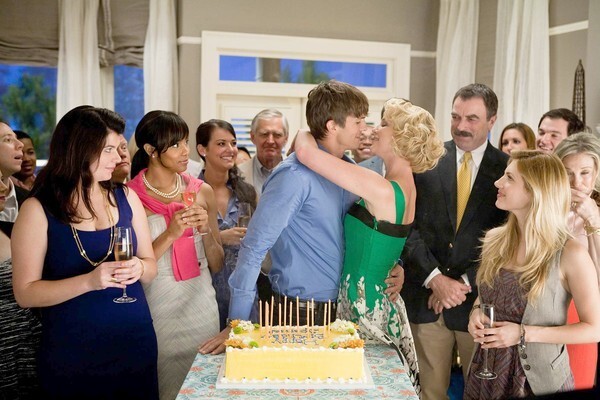 A woman's (Katharine Heigl) life turns upside down when she meets and marries her dream guy (
Ashton Kutcher
), only to find out there is a contract out on their lives. (June 4)
(Melissa Moseley / Lionsgate)
The morning national news program "Daybreak" has a new producer, Becky Fuller (
Rachel McAdams
), left, who must referee the show's two bickering hosts, Colleen Peck (
Diane Keaton
) and Mike Pomeroy (
Harrison Ford
). (July 30)
(Macall Polay / Paramount Pictures)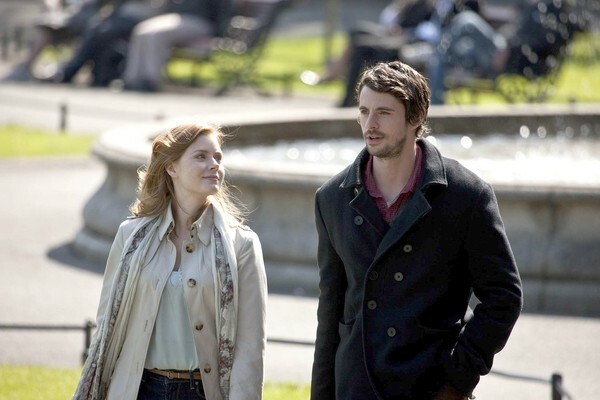 A young woman (
Amy Adams
) sets out to propose to her boyfriend on Feb. 29, only to fall for someone else (Matthew Goode) instead. (Jan. 8)
(Jonathan Hession / Universal Pictures)
A goofy Great Dane named Marmaduke (
Owen Wilson
) creates havoc in his new suburban neighborhood. (June 4)
(20th Century Fox)
An elite team of experts -- Lt. Dixon Piper (
Ryan Phillippe
), MacGruber (Will Forte) and Vicki St. Elmo (
Kristen Wiig
) -- report for duty in the big-screen adaptation of the story of "Saturday Night Live's" clueless soldier of fortune: MacGruber.
(Greg Peters / Rogue Pictures)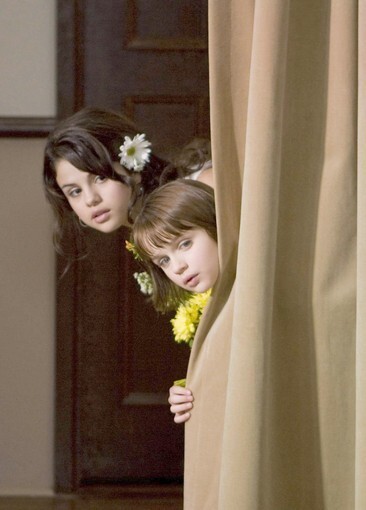 Ramona's (Joey King) vivid imagination, boundless energy, and accident-prone antics are put to the test when she helps her family face its biggest challenge. Along the way, Ramona must deal with her over-achieving older sister, Beezus (
Selena Gomez
), and the on-again, off-again romance between her Aunt Bea (Ginnifer Goodwin) and Bea's former beau. (Aug. 13)
(Alan Markfield / 20th Century Fox)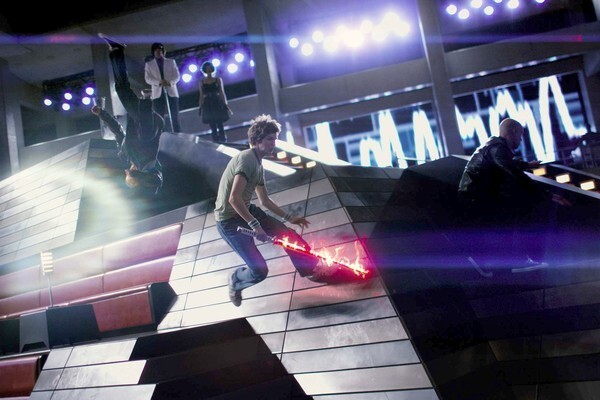 Scott Pilgrim (
Michael Cera
) thinks he's found the girl of his dreams. Too bad he has to fight off her seven ex-boyfriends to be with her. (TBD)
(Kerry Hayes / Universal Pictures)
Noah Ringer stars as Aang, a young Avatar who must protect the Water, Earth and Air from the Fire Nation. (July 2)
(Zade Rosenthal / Paramount Pictures)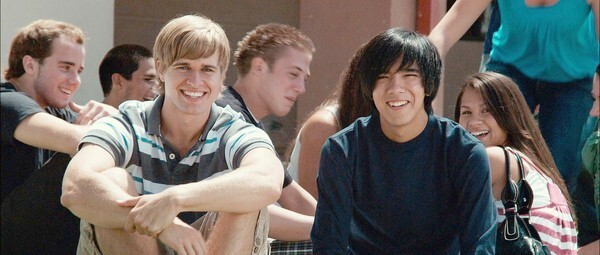 A high school jock (Randy Wayne), left, must change his life after his childhood friend (
Robert Bailey
Jr.) commits suicide. Sean Michael, right, also stars. (Jan. 22)
(C. Clifford Jones / Samuel Goldwyn Films)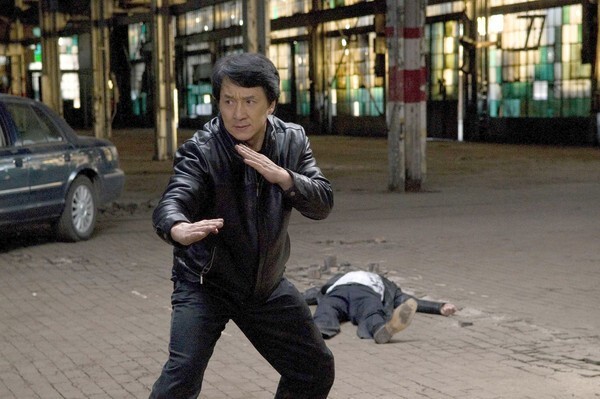 Jackie Chan
goes domestic as a
CIA
agent-turned-nanny in "The Spy Next Door." Things get complicated when his two worlds collide. (Jan. 15)
(Colleen Hayes / Lionsgate)
A son (Tom Hardy) returns home to his father (
Nick Nolte
) and begins studying mixed martial arts, only to find his new training will put him at odds with his brother (Joel Edgerton). (TBD)
(Lionsgate)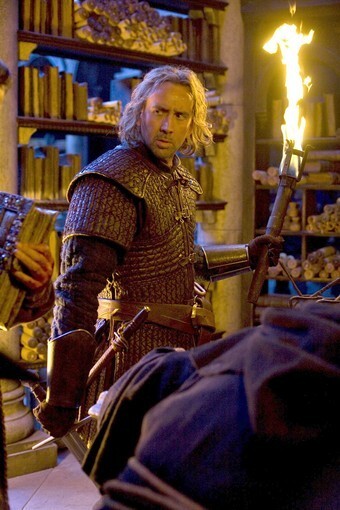 Nicolas Cage stars as a knight who must transport a witch accused of causing the plague. (March 19)
(Egon Endrenyi / Lionsgate)
Kirk (Jay Baruchel), an average Joe, cannot believe his luck when the beautiful Molly (Alice Eve) falls for him. (March 12)
(Darren Michaels / DreamWorks)
Four friends (left to right, Craig Robinson, Clark Duke, Rob Corddry and
John Cusack
) travel back to 1986 after a wild night of drinking in a magical hot tub. (March 19)
(Rob McEwan / DreamWorks)
In this film based on the bestselling memoir by Elizabeth Gilbert,
Julia Roberts
stars as Liz, a divorced woman who sets off on a journey around the world. She attempts to learn more about herself by trying new foods in Italy and praying in India, but she ends up understanding what true love means while in Bali. The film was produced by
Brad Pitt
. (Aug. 13)
(Franaois Duhamel / Paramount)
Tommy Fielding (Scott Porter) is a rising star on Wall Street, but when he takes a young coworker named Daniel (Bryan Greenberg, pictured) under his wing, he learns a few lessons of his own. The film also stars Alexis Beldel as Tommy's girlfriend, pictured. (Feb. 19)
(Walter Thomson / Roadside Attractions)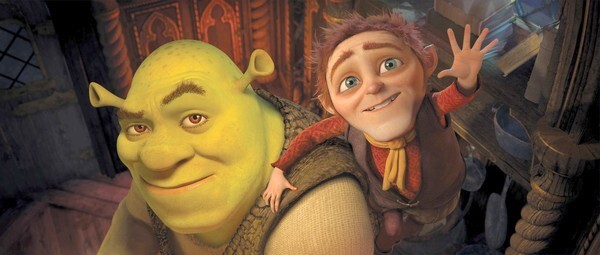 The fourth and final film in the franchise has Shrek (voiced by
Mike Myers
) living as a family man in the kingdom of Far Far Away. As he yearns for a time when his life was more adventurous, Shrek gets fooled into signing a pact with Rumpelstiltskin. He's transported to an alternate world where Rumpelstiltskin is king, ogres are hunted down and Shrek has enver met his beloved wife, Princess Fiora (
Cameron Diaz
). (May 21)
(DreamWorks Animation)
Michael Douglas
, left, returns as greedy exec Gordon Gekko, who, after a stretch behind bars, tries to reconnect with his daughter (Carey Mulligan) and becomes friendly with her fiance (
Shia LaBeouf
, right).
Charlie Sheen
, star of the original "Wall Street," makes a cameo: "I was face to face with Michael again and there's
Oliver [Stone
] behind the camera, grinning," he said. (April 23)
(Barry Wetcher / SMPSP / 20th Century Fox)
Will Smith
's son Jaden stars in this homage to the '80s film, in which a martial arts master played by
Jackie Chan
imparts his wisdom to an aspiring student. Jaden portrays Dre Parker, who moves with his mother from Detroit to China and finds himself taunted by a bully. (June 11)
(Jasin Boland / Sony Pictures)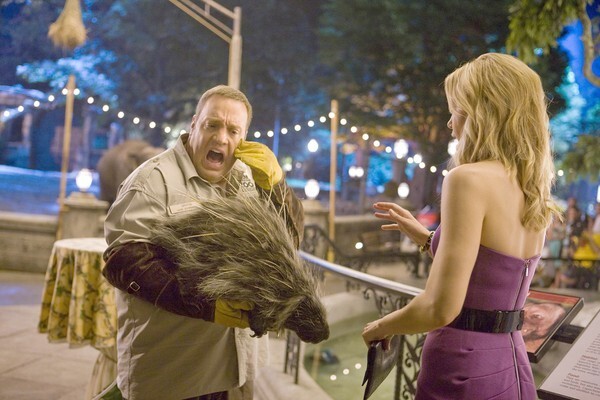 Kevin James
leaves behind his mall-cruising Segway and dons a zookeeper's uniform for this film about a hapless man trying to land the girl of his dreams (Leslie Bibb). But when he quits his job to pursue her, the animals decide to coach him on how to woo her so they can keep him at the zoo. (Oct. 8)
(Zade Rosenthal / MGM and Columbia Pictures)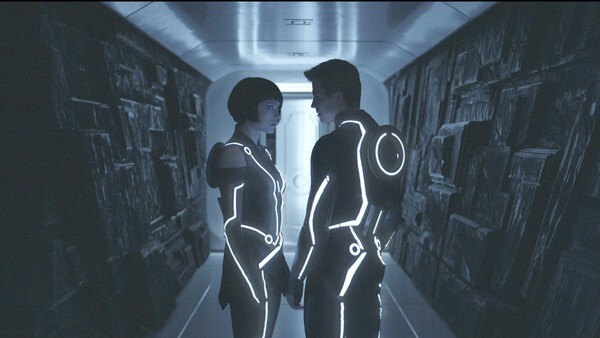 When Sam Flynn (Garrett Hedlund) begins to examine his father's disappearance, he suddenly finds himself in the digital world of Tron -- where his father, played by Jeff Bridges, who starred in the original 1982 "Tron" -- resides. The father and son, along with their friend Quorra (Olivia Wilde, above with Hedlund), then set out on a dangerous journey across the cyber universe, which will be presented in 3-D. (Dec. 17)
(Disney)