14 Images
New Year's Day: Hangover viewing
New Year's Day: Hangover viewing
Compiled by Lora Victorio, Jevon Phillips, Rebecca Snavely and Todd Martens
We won't make any judgments or assumptions on anyone's New Year's Eve activities, but it's safe to say that many people around the country will be confined to the couch on Thursday. Sadly, most everything on television is a rerun. Don't fret, we're here to help.
Football may dominate most American televisions, but if one feels disinclined to ease into a day of sporting events, here's an alternative: the action-light indie film "Napoleon Dynamite" will air on E! throughout the day, beginning at 2 p.m.
Need more suggestions, keep clicking.
(Fox Searchlight Pictures)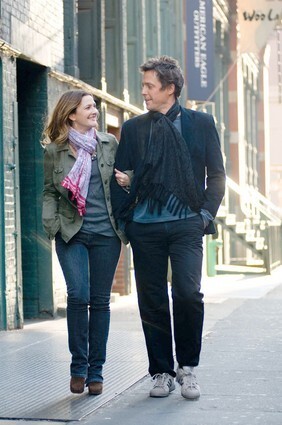 Romantic comedies in which to wallow
If your
New Year's
date didn't end with a kiss, check out of reality and get your happy ending fix in the world of romantic comedy with
Hugh Grant
,
Chris O'Donnell
, and a double dose of Gwyneth Paltrow in the following films:
"Music and Lyrics," HBO, 2:00 p.m. "Circle of Friends," HBO2, 3:00 p.m. "Emma," Showtime, 5:00 p.m. "Bounce," Encore, 6:10 p.m.
(Gene Page / Warner Bros. Pictures)
"The Magnificent Seven" and "Rocky" marathon
If you take your hangover daze with a bit more testosterone than a rom-com can deliver, tune in to AMC. Starting at high noon, "The Magnificent Seven," John Sturges classic remake of Akira Kurasawa's "The Seven Samurai," rides onto screen in all its Western glory. Stay tuned after that for a "Rocky" marathon, I through V. AMC, 12 p.m.
(MGM)
'The Biggest Loser'
Get motivated to follow through with your
New Year's
weight-loss resolutions by following the triumphs and travails of
"The Biggest Loser"
contestants. But make sure the Kleenex is handy. This is one
reality TV tear-jerker
that might have you balling on the couch. Bravo, noon
(Chris Haston / NBC)
The MLB Network
Major League Baseball steps up to the plate on
New Year's
Day with their own network. It is the largest launch in cable TV history, with 50 million households on cable and satellite TV. More people can watch the
New York Yankees
outspend everyone else and witness the futility that is the
Chicago Cubs
-- all from the comfort of their own homes nationwide. Check your local cable provider.
(Charles Rex Arbogast / Associated Press)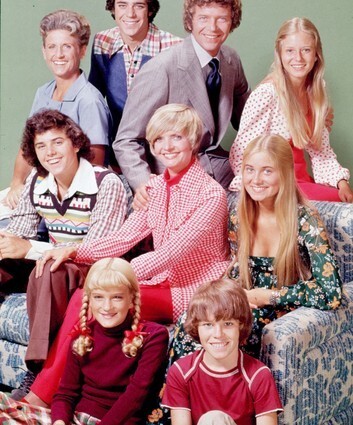 'The Brady Bunch' marathon
It's a story ... well, you know.
Relive the '70s with Mike, Carol and the rest of the Brady clan for hours of polyester and pigtails. Middle children have cause to rejoice as Jan gets the spotlight in TV Land's 12-episode marathon. TV Land, noon
(ABC)
'Bones'
marathon
The odd couple of forensic anthropologist Dr. Temperance Brennan (Emily Deschanel) and
FBI
Special Agent Seeley Booth (
David Boreanaz
) may not always be as fun as this
Halloween
episode, but their friction may be enjoyable enough to sit a spell for the marathon. She and her team decipher the clues, he ... gets other things done. TNT, 8 a.m.-midnight
(Isabella Vosmikova / FOX)
'The Office'
With most every show in rerun cycle, it's common one may have withdrawal from "The Office" this Thursday evening. Thankfully,
NBC
is offering up one of the series' finest episodes, "Goodbye Tobey." It's the finale from last season, and it features a resignation and a botched marriage proposal. But the real standout is the introduction of Amy Ryan as Holly Flax, who's brief stint transformed
Steve Carell
's Michael Scott from a lovable buffoon into just plain lovable. NBC, 10 p.m.
(NBC)
'The First 48'
As the promo says: For homicide detectives, the clock starts ticking the moment they are called. Their chance of solving a case is cut in half if they don't get a lead in "The First 48." If you're a "CSI" or even a "Law & Order" fanatic, you've got watch these real life detectives try to solve real crimes. And that's real. A&E, 8 a.m.-11 p.m.
(A&E )
'Cinema's Exiles: From Hitler to Hollywood'
From 1933 to 1939, more than 800 film professionals are said to have escaped Nazi Germany for Hollywood. They include directors
Fritz Lang
, Henry Koster,
Billy Wilder
and
Fred Zinnemann
, among many others, and this new PBS program looks at their influence on American cinema, as well as their struggles to work in Hollywood. Our friends in the Bay Area get to watch it Jan. 1.
Los Angeles
' KCET will debut the program on Jan. 3 at 8 p.m.
Pictured:
Marlene Dietrich
and
Emil Jannings
in 1930 German film "The Blue Angel."
(Associated Press)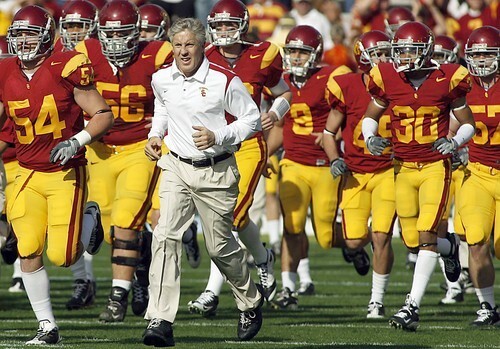 New Year's Day bowl games
There's the Outback Bowl (South Carolina versus
Iowa
- ESPN, 8 a.m. PT), the
Capital One Bowl
(
Georgia
versus
Michigan State
- ABC, 10 a.m. PT), the Gator Bowl (
Nebraska
versus Clemson, CBS, 10 a.m. PT), and
Orange Bowl
(Cincinnati versus
Virginia Tech
- 5:30 p.m. PT). The Gerogia-Michigan State and Cincinnati-Virginia Tech games are interesting, but they pale to the grandaddy of them all.
No. 5 USC face No. 8 Penn State in the Rose Bowl on ABC at 2 p.m. PT.
Coach Pete Carroll and the Trojans
should've been in line for a championship, but one loss set them back. The
Nittany Lions
look to stop a Big 10 losing streak in Pasadena. Multiple networks, all day
(Luis Sinco / Los Angeles Times)