9 Images
Boys in the buff
By Deborah Netburn, Times Staff Writer
Here's a look at some of Hollywood's finest actors who bared all (or some) for their craft.
Ryan Phillippe, 'Cruel Intentions'
The former Mr. Reese Witherspoon spent a full 30 seconds wandering shirtless and pantsless on the screen in this takeoff of "Dangerous Liaisons" set in high school.
How far did he go? Backside only.
(Columbia Pictures)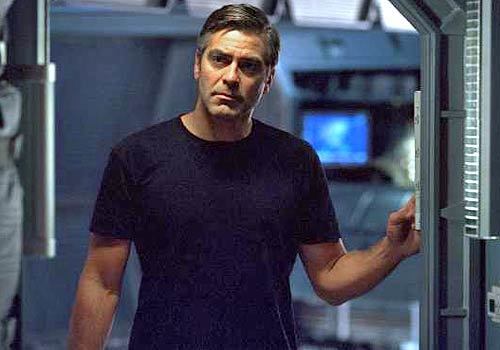 George Clooney, 'Solaris'
George Clooney stars in this 2002 film as a troubled psychologist who is sent to a space station to investigate strange phenomena. When he meets his dead wife there, Clooney lays bare more than just his soul.
How far did he go? Backside only.
(Twentieth Century Fox)
Warren Beatty, 'Shampoo'
Beatty played a hairstylist and playboy in this film about sexual politics in the '70s, so there was no getting around the audience glimpsing at least something private.
How far did he go? Backside only.
(CPT Holdings)
Macaulay Culkin, 'Party Monster'
For his return to movies after a nine-year hiatus, Culkin selected the part of Michael Alig -- a gay, drug-addicted club kid and party promoter. And to prove he wasn't a kid anymore, he dropped his drawers.
How far did he go? Backside only.
(Strand Releasing)
Kevin Spacey, 'American Beauty'
In a moment of crisis (the midlife kind), Spacey's character takes off all his clothes and does his weight training in the nude in this 1999 film.
How far did he go? Backside only.
(DreamWorks)
Kevin Bacon, 'Wild Things'
Bacon apparently didn't sign a no-nudity clause when he made this film in 1998. A careful observer will notice that you get to see just about everything in a scene of him stepping out of the shower.
How far did he go? All the way.
(Columbia Pictures / Mandalay Entertainment)
Bruce Willis, 'Color of Night'
Willis elected to strip all the way down in this cult classic of sorts. Nothing like having a formal dinner with a crazy girl on a glass dining room table when you are both in the nude.
How far did he go? All the way.
(E.J. Camp)
Geoffrey Rush, 'Quills'
Rush once told a reporter that he had to spend two weeks naked on the set of this film about the Marquis de Sade set in a mental institution. The costume designer told him he wore his nakedness like another costume.
How far did he go? All the way.
(Fox Searchlight Pictures)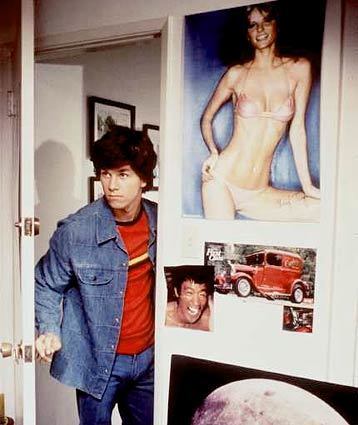 Mark Wahlberg, 'Boogie Nights'
It isn't until the end of the movie that the viewer finally gets to glimpse what makes Mark Wahlberg's character so "special," but he finally shows you what he's packing in the final scene.
How far did he go? You see everything, except it's fake.
(New Line Cinema)